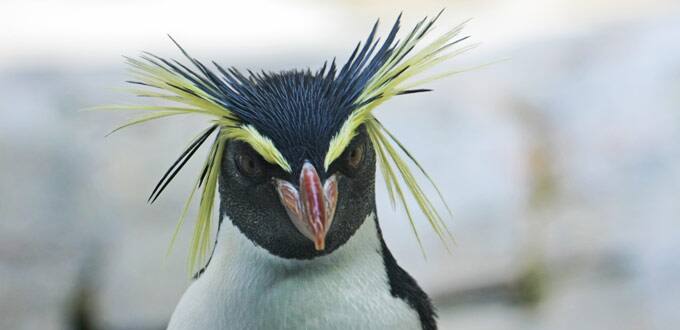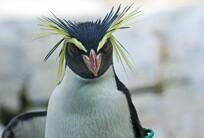 Seal Bay Penguins
Stanley, Isole Falkland
Durata 7 ore
Drive off road in a 4x4 vehicle to several colonies of penguins, where you will have time to photograph them and observe their fascinating behavior. After departing from the pier, you will set off on an exhilarating ride in a 4x4 vehicle, the last 12 miles or so off road. Upon arriving at Port Louis Farm, a member of the family that owns the property will accompany your small group to Seal Bay.
Your first stop will be at a colony of Rockhopper penguins. These birds are easy to identify by their spiky yellow and black head feathers. Unlike most penguins that waddle, Rockhoppers bound along the rocky shoreline. They are among the world's smallest penguins and amusing to watch in their natural habitat.
Continuing on, you will drive through the shallow waters of Swan Pond, where lunch will be set up on the beach. While dining, you can expect to see all sorts of indigenous birds such as oyster catchers, grebes and kelp geese.
You might also see sea lions and a variety of penguins, including Magellanic penguins. They are named for Portuguese explorer Ferdinand Magellan because the birds were spotted on his attempt to circumnavigate the world in 1520.
You will also pause for photos at a nearby colony of Gentoo penguins. These charismatic birds have red-orange beaks and peach-colored feet, so they clearly stand out against the coastal rocks. Being streamlined with strong flippers, Gentoos are the world's fastest diving birds.
Cose da sapere:
Note: This tour involves 4x4 off-road driving, we therefore do not recommend this tour for anyone with mobility/back/neck problems or pregnant ladies. Due to the changeable weather in the Falklands guests are advised to wear warm layers and bring a wind proof jacket. Guests are also advised to wear suitable footwear for uneven grassy terrain. The route may vary depending on the track conditions and timings on the day. Box lunch included (sandwich, fruit, candy, homemade soup, beverage).
Adult from: €285,43 EUR
Child from: €285,43 EUR
Pasto