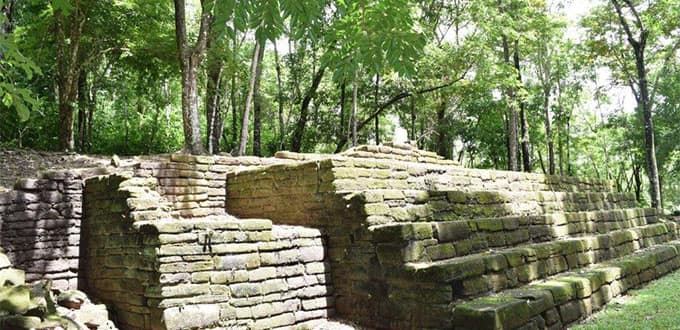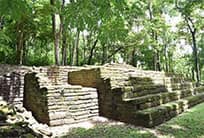 Nim Li Punit with Lunch
Harvest Caye, Belize
Durata 5 ore e 3/4
Depart from the Malacate Pier on your air-conditioned bus for a scenic one-hour bus ride to the picturesque archaeological site of Nim Li Punit, or "Large Hat". Nim Li Punit is in the Mayan Kekchi language. This is the name given to this site, due to a depiction on a stela of one of its rulers wearing a very large headdress. This unique Mayan ceremonial site was built on a hillside overlooking the fertile Toledo lowlands where crops were grown to feed the Mayan rulers that occupied this temple. Here at this well-maintained site, there is a small museum and welcoming center where you can observe some of the large stelas and artifacts that have been preserved. Nim Li Punit, also boasts a well-preserved ball-court in the center of the complex, and a Mayan observatory is also located within one of the various plazas. This entire site is canopied over with large trees, providing a shady comfortable environment for viewing this interesting and beautiful archaeological site.
After your tour, you will head to Spice Farm for a warm welcome, a delicious and traditional Belizean lunch. Here you will be able to purchase various local drinks and souvenirs. It's now time to head back to your ship docked at Harvest Caye, it's been an interesting, fun, and educational adventure, one filled with Mayan history and an excellent overview of Belize's natural wonders.
Cose da sapere:
Note: Participants must weigh less than 300 lbs. There are approximately 100 steps to negotiate. This tour is not recommended for guests who are pregnant and past their first trimester. The minimum allowable age to participate in this tour is 5 years old. Bring comfortable clothing, walking shoes, a cap or hat, and sunscreen. Credit cards and cash can be used to purchase handicrafts and spice products. Your tour will include an approximate 40-minute boat transfer to the Belize mainland and the transfer to Nim Li Punit is approximately 1 hour from the tour starting point. Guests who go ashore do so with the understanding that they will be mixing with members of the general public.
Adult from: €101,97 EUR
Child from: €83,26 EUR
Peso

Età