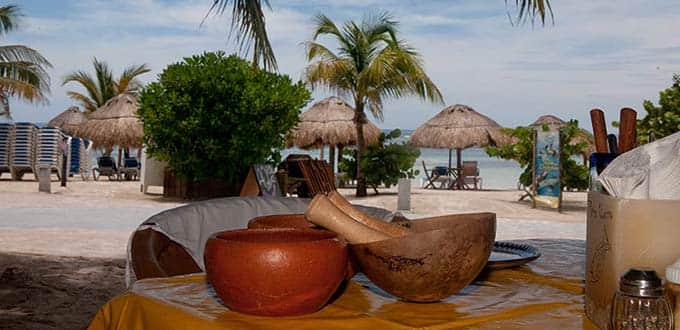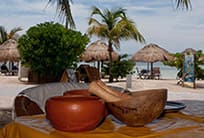 Salsa Cooking & Dancing with Beach Break
Costa Maya, Messico
Durata 3 ore
Do you want to learn to make authentic Mexican salsas and guacamole? Learn how to Salsa dance? Relax on a beautiful beach and drink margaritas? Then this is the tour for you! Travel to a beachfront restaurant with beautiful views of the Caribbean and participate in some of Mexico's most beloved traditions. Your guide will take you through the steps of making authentic Mexican salsas and guacamole during a hands-on cooking class. Slice and dice your fresh ingredients then taste your creations with tortilla chips.
You'll be given the recipes to take home with you. Quench your thirst with complimentary margaritas, Mexican beer, or flavored waters. Afterwards, your guide will show you how to step, sway, and get into the groove of Latin America's most famous dance - the Salsa! Follow step-by step instructions and you'll soon be ready for the dance floor. After your dance class, you'll have free time to relax in the sun, swim in the sea and enjoy the beach facilities. You will be transported to the ship once the tour ends.
Cose da sapere:
Guests who go ashore do so with the understanding that they will be mixing with members of the general public. Bring cash for extras, towels, sunblock and insect repellent.
Adult from: €106,65 EUR
Child from: €77,30 EUR
Merenda