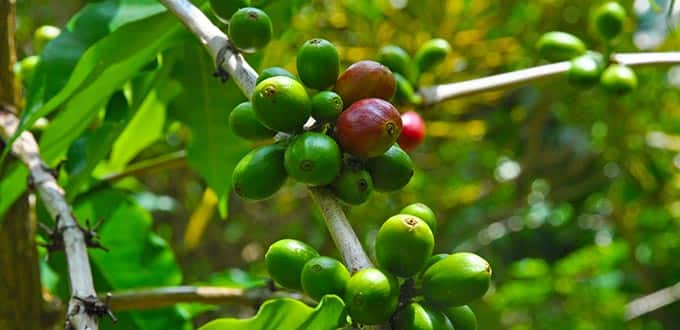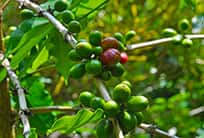 Kona Mocha
Kona, Hawaii
Durata 3 ore e 1/2
Enjoy tastings of two classic Hawaiian products – coffee and chocolate – and see how both are produced to maximize their unique flavors. At Kona Joe Coffee, you will learn about the patented cultivation process that allows the trellised Arabica coffee trees to grow upright like grapevines, which ensures uniform sun exposure. The result is a superior organic coffee bean with an enhanced taste and body, as you will discover by sampling a fresh-brewed cup. You will be treated to another sampling at Kokoleka Lani Farms, an actual working farm where you will view cacao (chocolate) on the tree and see the raw beans utilized in the making of their award-winning chocolate. After touring this biodiverse farm, you will enjoy the best part--a chocolate tasting! In addition to coffee and cacao, learn how farm products are integrated into Kona Natural Soap which is also made here. Afterward, enjoy free time to browse their chocolate selections, Kona coffee and vegan soaps in the gift shop.
HIGHLIGHTS
See how a patented process for growing coffee produces a uniquely flavored cup of coffee.
Tour a cacao farm and watch each step of the cacao bean production.
Sample a selection of coffees and chocolates that are pure Hawaiian..
HELPFUL HINTS
Dress in weather-appropriate clothing.
Wear flat comfortable walking shoes.
Cose da sapere:
Note: Participants will need to be able to walk on grass and uneven terrain.
Adult from: €165,36 EUR
Child from: €145,79 EUR