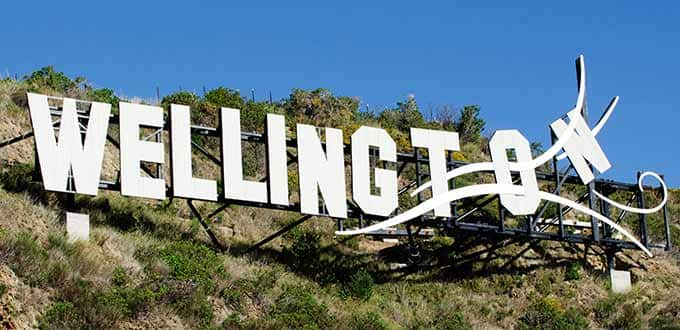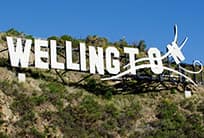 In the Footsteps of Lord of the Rings
Wellington, Nuova Zelanda
Durata 3 ore e 1/2
Take a behind-the-scenes look at the making of The Lord of the Rings film trilogy when visiting director Peter Jackson's special-effects studio, Weta Cave. Join a trilogy expert guide and visit the suburb of Miramar, now also known as "Wellywood", the heart of the New Zealand film industry.
Take a stroll through the picturesque forest of the 'Outer Shire' where Frodo and the Hobbits began their journey. Learn how the films were made while visiting scenes and locations right in the heart of Wellington City. You'll have the exclusive opportunity to visit "Weta Studios - The Weta Workshop". Get a unique behind-the-scenes glimpse into the workings of Weta Workshop and learn about the processes and creative thinking that goes on within the walls of this custom-built facility. They may even reveal some of the secrets behind the movie magic!
Exclusive video clips are displayed throughout the tour, as well as descriptive boards describing the processes used. The exhibition space reveals the history of Weta Workshop and what they have been busy with over the past 20 years. Enjoy a private screening of a 25-minute behind-the-scenes film depicting the history of the film industry in Wellington which features interviews with Weta Workshop co-founders Peter Jackson, Richard Taylor, Tania Rodger and Jamie Selkirk. Your return drive takes you via Evans Bay & Oriental Bay for stunning views of Wellington city and harbor.
Cose da sapere:
Note: Tour involves approximately 2 hours of walking on uneven, unpaved and sloping paths. It is not available to guests who utilize a wheelchair or have limited mobility. No photography or filming is permitted at the Weta Workshop.
Adult from: €231,36 EUR
Child from: €231,36 EUR
Indicato per le famiglie