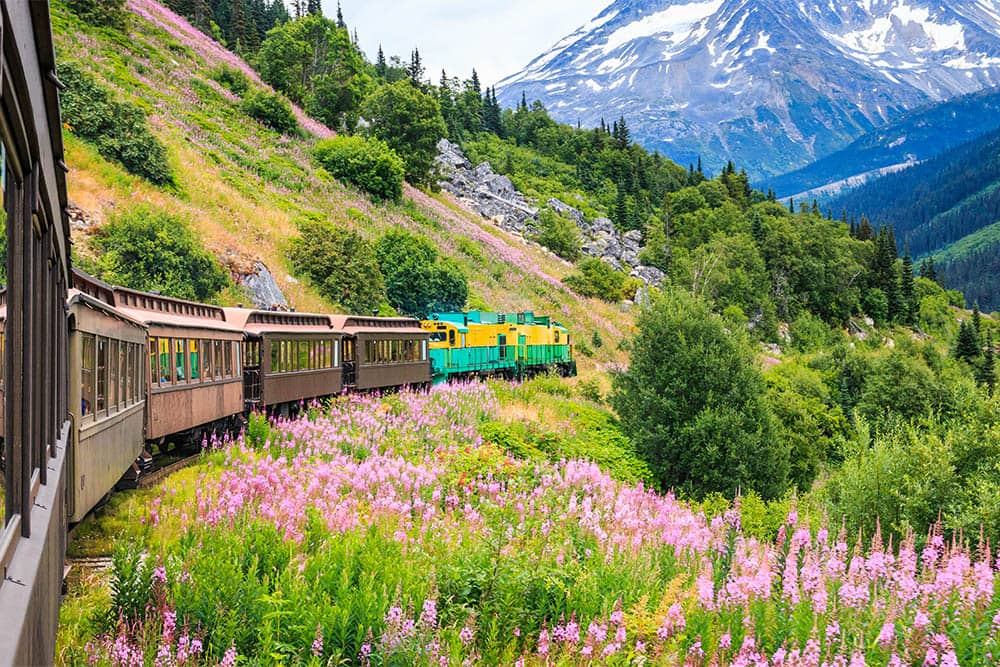 If you've ever dreamed of visiting Alaska, there's no better way to explore the state than on a cruise. Norwegian Cruise Line has been cruising to Alaska for decades and offers some of the best itineraries available. Our lineup of 2022 Alaska cruises includes varying trip lengths and a wide selection of shore excursions. With our enhanced flexible booking policy and partnership in the Healthy Sail Panel, we are excited to welcome you back on your next Norwegian cruise.
For 2022, Norwegian has five different ships cruising Alaska, so you can choose the onboard experience that's perfect for you. You can even choose to book a Cruisetour, which is a combination of a Norwegian Alaska cruise and a few days of land travel. To get your Alaska cruise planning started, here's a look at what you need to know about Norwegian's selection of 2022 Alaska cruises.
Pronto per iniziare a pianificare? Explore all 2022 Alaska cruises.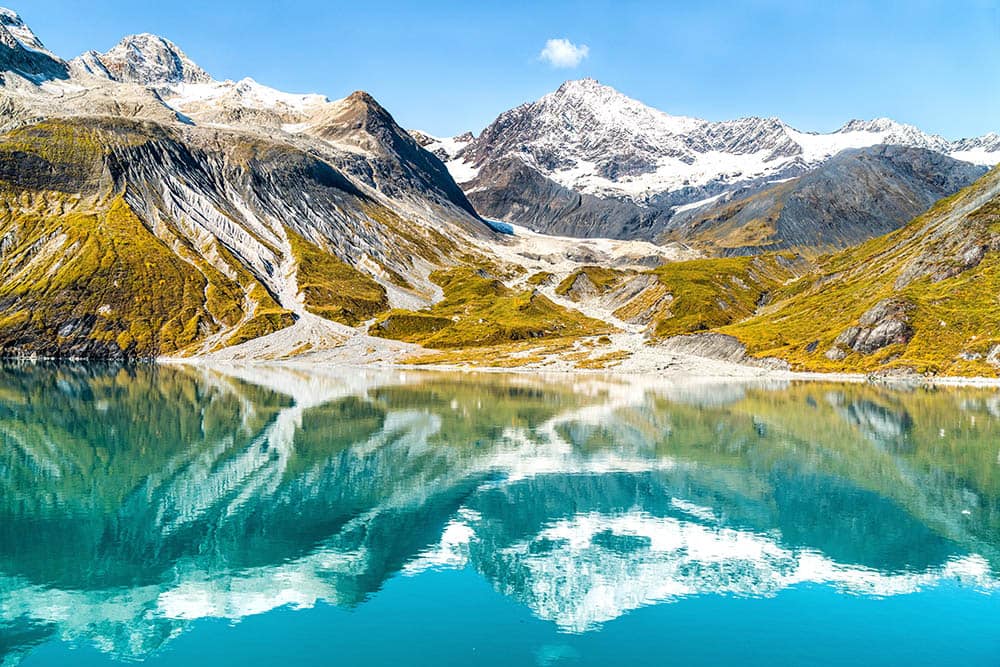 What to See on a 2022 Alaska Cruise
To narrow down which Alaska cruise is right for you, we've compiled a quick introduction to what you can see in each port. The following destinations are the main ports you could visit on a Norwegian Alaska cruise.
Sitka
Sitka is home to numerous wildlife viewing excursions, including whale and sea otter watching trips, rainforest hikes, biking adventures, ocean rafting, and more. You can also visit the former Russian capital city, Alaska Raptor Center, and Sitka National Historical Park. The Alaska Raptor Center is home to owls, hawks, bald eagles, and other birds of prey. Sitka also has a long history with fine arts and was once known as the "Paris of the Pacific." You can book an excursion to visit several art galleries and learn how to pull a Venetian-style glass cane.
Skagway
Skagway was an important part of the Gold Rush era, growing in size from a place with only a few small tents to more than 20,000 people arriving in hopes of finding gold. If you are excited to learn more about the Gold Rush era, don't miss visiting the Gold Rush National Historic Park. A fun way to explore Skagway is to book a tour that includes a trip on the White Pass Railway. Here, you'll board a vintage railcar for some interesting historical facts about the Gold Rush and beautiful views. If you're interested in local wildlife, consider a visit to the Kroschel Wildlife Refuge or book a sled dog adventure where you can spend the day with some adorable Alaskan Huskies.
Ketchikan
One of the most popular excursions in Ketchikan is to see the Misty Fjords, where you can watch for bald eagles, learn about the fjords, and see a volcanic spire rising up from the sea. Go hiking, zip lining, and more. This area is known as the salmon capital of the world if you're interested in delicious seafood and learning about the historic canneries in Ketchican. Or you can simply enjoy a Dungeness crab feast. There are numerous options waiting for you in Ketichan, no matter what you desire.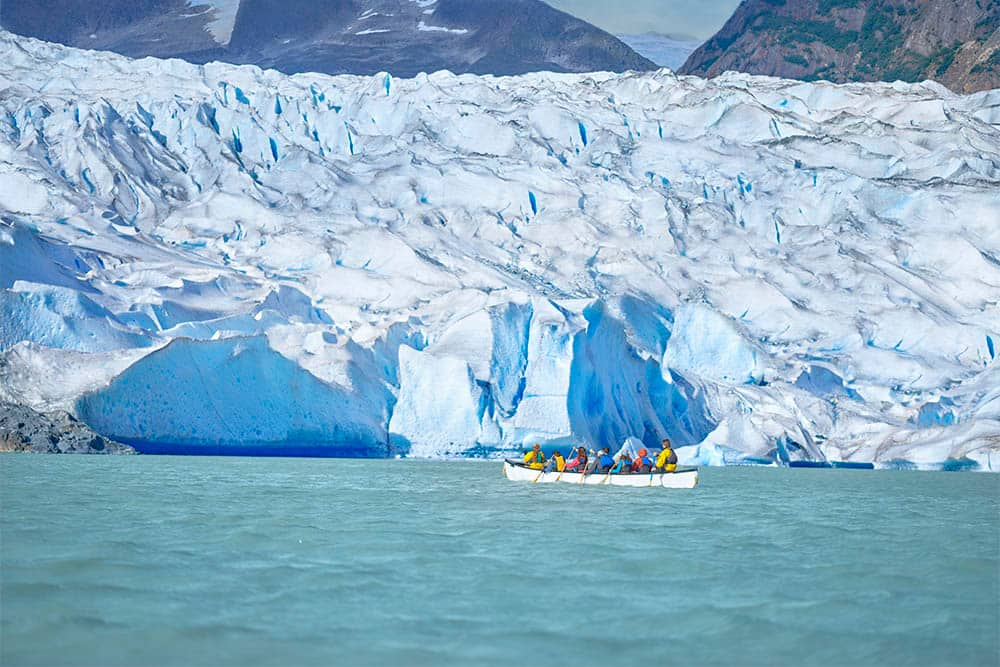 Juneau
With so many glaciers and icebergs around Juneau, it's no wonder Juneau is known as Alaska's "peak experience." You can choose to see the glaciers here from the ground or boat, or go for a seaplane or helicopter excursion to see them from above. If you want to get up close to Mendenhall Glacier, consider a helicopter walkabout tour. Other activities include whale watching, a day trip to Tracy Arm Fjord, panning for gold, or enjoying an authentic salmon bake.
Seward
Lots of adventure awaits you in Seward where you can go kayaking, mountain biking, dog-sledding, fishing, and more. Seward also has several glaciers. Fly over or choose an excursion that includes landing on one. You can also go dog-sledding on a glacier. For a more physically intense experience, considering hiking Seward Exit Glacier or the Harding Icefield Trail.
Icy Strait Point
Icy Strait Point offers some of the best wildlife viewing opportunities in Alaska. In fact, the wildlife outnumbers the human population here. Icy Strait Point is home to the world's largest zip line. Book a kayaking tour, go halibut fishing, go off-roading in an ATV, or head out for a relaxing whale watching tour.
2022 Alaska Cruise Embarkation Ports
You can choose a cruise from Seattle or Vancouver for most of the five-, seven-, and nine-day Alaska cruises. If you want a longer itinerary, you could book a repositioning cruise that starts and ends in a different port. For example, you could pick a 16-day cruise that goes from Alaska to Hawaii or one that goes from Seattle to Tokyo, both in October when the Alaskan cruise season is ending.
Alaska Cruisetours: Land & Sea Vacation Packages
If you're looking for a vacation that offers the benefits of an on-land experience, Norwegian offers Alaska Cruisetours ranging from 11 days to 14 days. This option allows you to travel by land and sea without planning separate parts of your trip. All Cruisetours include a seven-day Alaska cruise combined with land travel in places like Denali National Park, Anchorage, and Fairbanks. If you're considering a land and sea vacation, be sure to check out Norwegian's selection of 2022 Alaska Cruisetours.
Are you undecided on which 2022 Alaska cruise is right for you? Perhaps a Cruisetour is more your style? Whichever vacation you choose, don't forget to sign up for Norwegian's emails to keep up to date on the latest cruise deals and specials sent right to your inbox. When you are ready to book, you'll know you are getting the best deal possible.
Which Alaska cruise are you planning for 2022? Have you cruised to Alaska with Norwegian? Tell us about it in the comments!