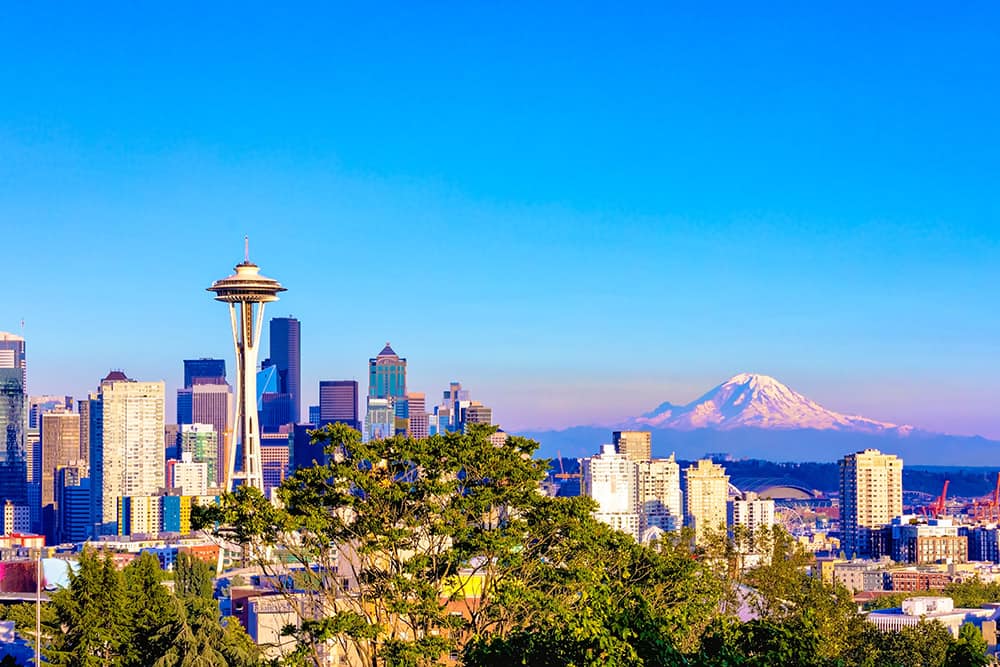 What if there was a place where you could enjoy world-class urban attractions coupled with incredible outdoor activities? Well, Seattle, Washington, boasts all that and more. From the spectacular Seattle Center to the incredible water, mountains, and evergreen forests that surround the city, cruises from Seattle offer something for everyone to enjoy. Located on Puget Sound across from the Olympic Mountains, the enchanting city of Seattle is a jewel of the Pacific Northwest region. Where else can you enjoy a thriving culinary scene, quaint indie boutiques, vibrant artisan markets, diverse neighborhoods, and unrivaled natural beauty without ever leaving the city?
Thanks to Norwegian Cruise Line, you can spend a few action-packed days exploring the Emerald City before heading off on a once-in-a-lifetime cruise vacation. So, if you're dreaming of your next escape, keep reading to find out why a 2022 cruise from Seattle should top your list.
Pronto per iniziare a pianificare? Explore all 2022 cruises from Seattle.
Stunning Cruise Ports on a Seattle Cruise
Start your cruise vacation by exploring your exciting departure port. Some of the must-see attractions in this fun-filled destination include the Space Needle, Pike Place Market, Chihuly Garden and Glass, the Museum of Pop Culture, and Seattle Aquarium. If you're a coffee lover, grab a hot cup of joe from one of the 2,000 or so coffee shops across the city, including the first Starbucks. Prefer the great outdoors? You'll find no shortage of opportunities for whale watching, hiking, fishing, cross-country skiing, sailing, canoeing, and much more. Explore Norwegian's shore excursions and start planning your adventures before you sail.
Once you've had a chance to discover this alluring city, get ready to board your cruise ship for an unforgettable cruise vacation. One of the best things about cruising is that you unpack once and visit a new destination every day. Norwegian's 2022 cruises from Seattle bring you to many of the most sought-after ports on the Pacific Coast and beyond. Let's take a closer look at some of the amazing destinations you'll discover on your cruise vacation.
2022 Alaska Cruise from Seattle
From towering mountains to snowy peaks and coastal forests, a 2022 Alaska cruise with Norwegian gives you the chance to get up close and personal with the frozen wilderness of America's Last Frontier. For those who want an even more intimate experience, Norwegian offers you the opportunity to combine your cruise with an immersive land vacation.
Some of the stunning ports on an Alaska cruise include: Ketchikan, Alaska, Juneau, Alaska, Icy Strait Point, Alaska, Skagway, Alaska, Sitka, Alaska, and Victoria, British Columbia, Canada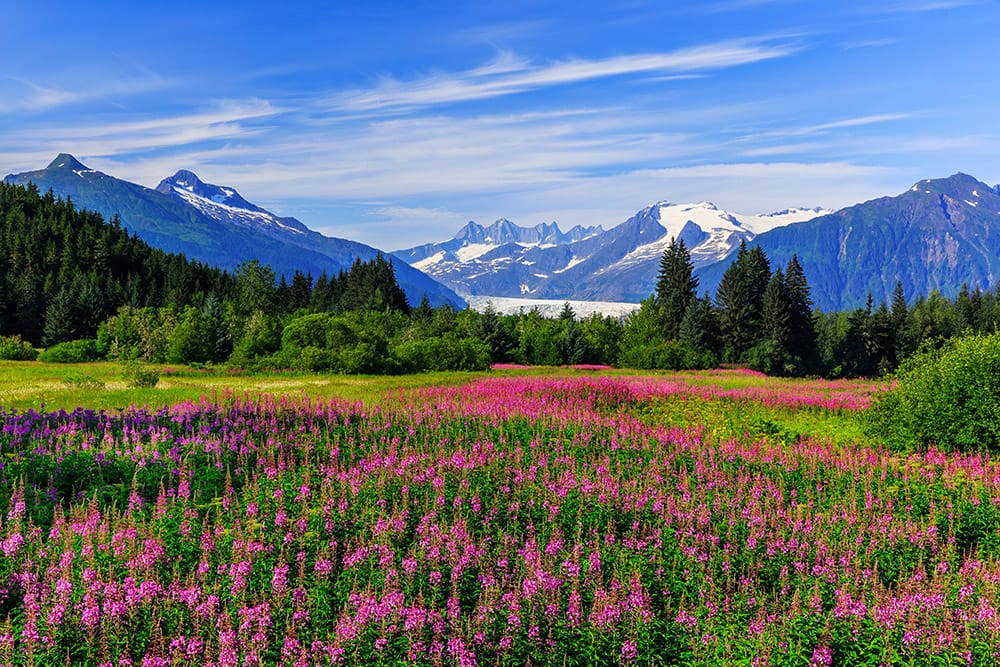 2022 Panama Canal Cruises from Seattle
Have you ever dreamed of cruising through one of the world's most famous shortcuts? Well, now you can on a Norwegian cruise from Seattle to the Panama Canal. Experience some of the most exotic and beautiful destinations our planet has to offer during your Panama Canal cruise. Find out for yourself why Cruise Critic named Norwegian the Best Cruise Line in Panama Canal and Central America.
Some of the beautiful places you'll visit on your Panama Canal cruise vacation include: San Francisco, California, Los Angeles, California, San Diego, California, Cab San Lucas, Mexico, Puerto Vallarta, Mexico, Acapulco, Mexico, Puerto Quetzal, Mexico, San Juan del Sur, Nicaragua, Puntarenas (Puerto Caldera), Costa Rica, Panama City (Fuerte Amador), Panama, Cartagena, Colombia, and Miami, Florida.
2022 Extraordinary Journeys Departing from Seattle
If you're looking for a truly unique experience that takes you to off-the-beaten-path ports you never thought possible, an Extraordinary Journey with Norwegian is your ideal match. In fact, each Extraordinary Journey is uniquely designed to inspire your imagination and instill a rush of excitement as you uncover hidden gems.
Some of the dazzling ports to explore on your 2022 Extraordinary Journey from Seattle include: Ketchikan, Alaska, Juneau, Alaska, Seward, Alaska, Petropavlovsk, Russia, Hakodate, Japan, Tokyo, Japan.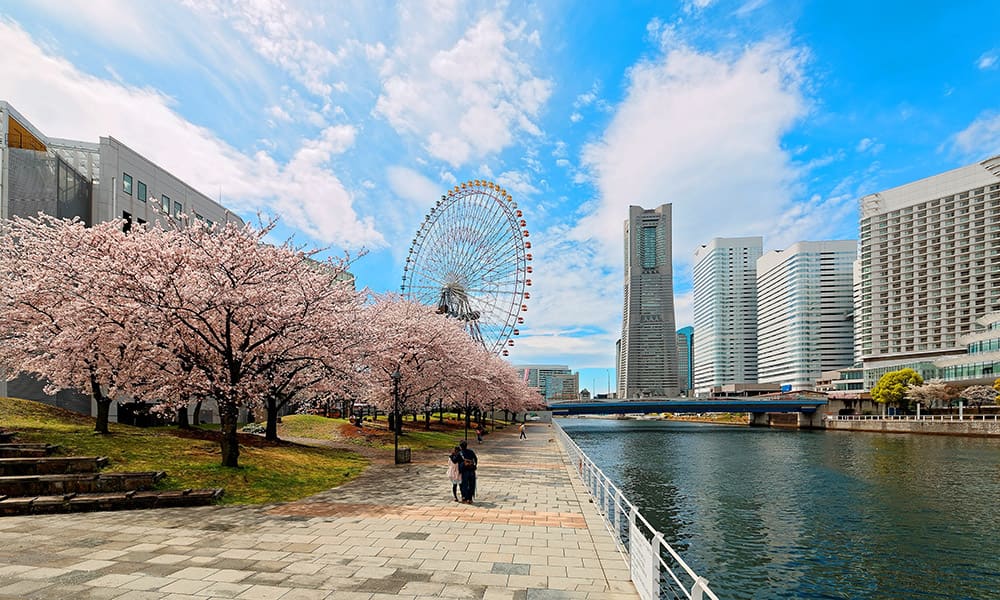 Fun Things to Do on a 2022 Seattle Cruise
Did you know Norwegian curates a selection of top activities in every port? It's true! The Norwegian team researches all the best places to visit and things to do so you don't have to lift a finger. Simply pick the shore excursions that speak to you, and let Norwegian take care of the rest. There's no need to put in hours of time planning or worry you might miss something spectacular.
Want to check out the wineries near Seattle? Maybe you want to try reeling in the big one on a deep-sea fishing adventure in Cabo San Lucas. Perhaps, you're all about checking out the futuristic skyscrapers in Tokyo. Whatever it is you desire, Norwegian has you covered.
Incredible Activities on Your Cruise Ship
Four stunning ships in Norwegian's innovative and award-winning fleet offer cruises from Seattle in 2022. Built with Freestyle cruising in mind, each ship offers a huge variety of activities, dining options, and entertainment, giving you the freedom and flexibility to do what you what whenever you want to do it. Choose from Norwegian Bliss, Norwegian Sun, Norwegian Encore, and Norwegian Spirit for your 2022 Seattle cruise.
Whether you want to relax on a beach in Puerto Vallarta, snap a selfie in front of the Golden Gate Bridge, or gaze at awe-inspiring glaciers, you'll find all that and more on a 2022 cruise from Seattle with Norwegian. Visit the Norwegian website to learn about out-of-this-world Seattle cruise itineraries. While you're there, be sure to sign up for emails to stay up to date on all the latest cruise deals and news.