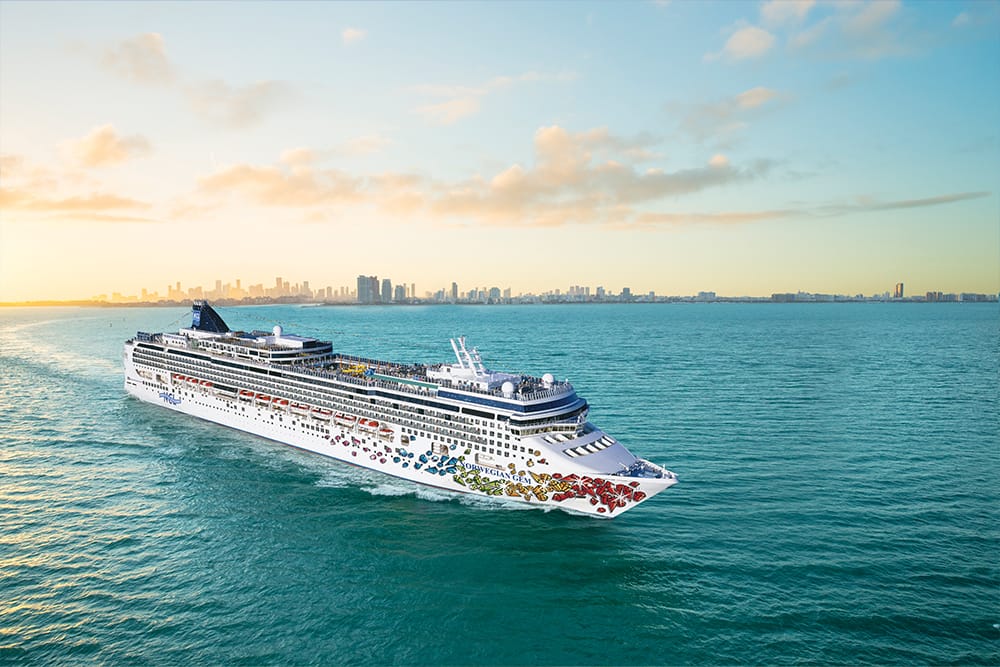 Are you looking for a quick getaway in 2023? What bpinetter way to get away than on a cruise vacation? Norwegian Cruise Line offers several cruise getaways, including several cruises from Florida. Some of the most popular cruise options are Bahamas cruises from Miami.
A Bahamas cruise on Norwegian will give you a chance for a short retreat that is full of as much activity or relaxation as you desire. You can opt for a short 3- or 4-day cruise from our Miami departure port. Longer itineraries are available from other cruise ports, such as New York or Tampa.
All Bahamas cruise itineraries on Norwegian include a port day at Great Stirrup Cay, Norwegian's own private island paradise.
Pronto per iniziare a pianificare? Explore all Bahamas cruises.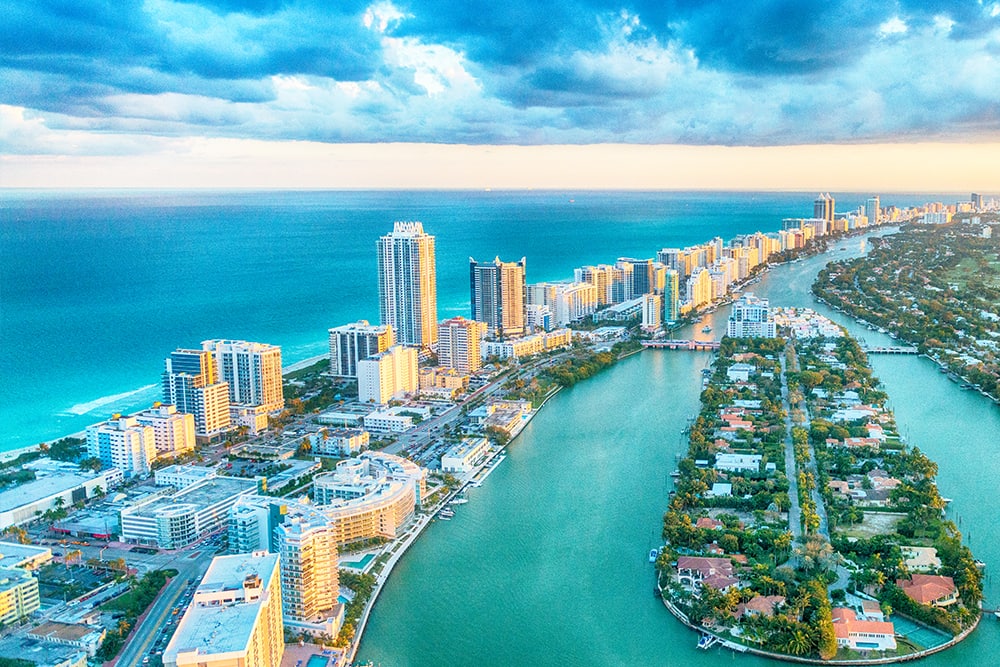 Great Stirrup Cay
Great Stirrup Cay is Norwegian's private island, reserved for the exclusive use of Norwegian Cruise Line passengers. You'll find no shortage of exciting and cool things awaiting your arrival. Savor your vacation time with activities like zip lining, snorkeling in the calm and clear waters around the island, or relaxing on the beach as you enjoy the peacefulness of your private island for the day.
For the ultimate day on Great Stirrup Cay, consider renting a private luxury villa at Silver Cove. These villas are plush and have private bathrooms, air conditioning, and even private access to the beach. Guests of Silver Cove even have access to a more elevated cuisine at the Silver Cove Buffet.
Cruise passengers who want to see the famous swimming pigs are in luck. You can book an excursion from Great Stirrup Cay that takes you to nearby Treasure Island to visit some of the pigs. You can get up close and personal as these entertaining pigs swim all around you.
Nassau
Nassau is not only the capital city of the Bahamas but also one of the most popular ports on the islands. The entire island is tax-free, making Nassau a paradise for duty-free shoppers. If relaxing at the beach is what you desire, plenty of cabana rentals are available for a day of pure island bliss. Take the opportunity to explore the history of local pirates such as Blackbeard and Sir Henry Morgan. Cruise passengers wanting a bit more activity can take to the sea to do some scuba diving, snorkeling, or swimming with the dolphins.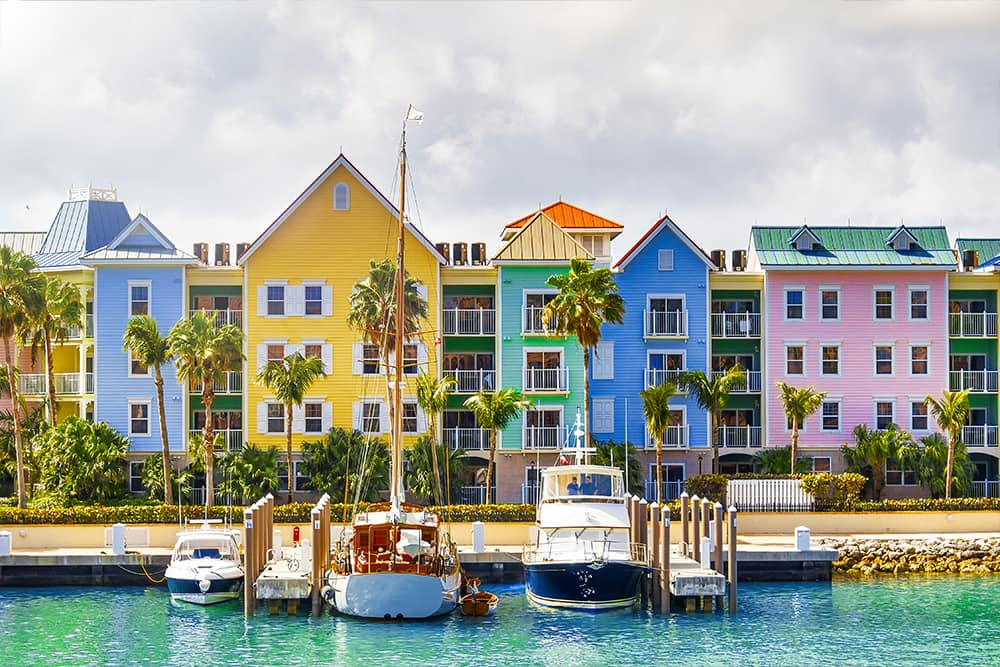 Isola di Grand Bahama
Another popular port of call on Norwegian cruises to the Bahamas is Grand Bahama Island. Here, you can find some of the most memorable experiences on any Bahamas cruise. Grand Bahama Island offers some of the best snorkeling you can find, with clear waters loaded with tropical fish of every variety. Take the time for a swim with the pigs or the dolphins. You can kayak through the mangroves or just have a relaxing day on the beach. There's also plenty of duty-free shopping to be found here as well.
Cruising on Norwegian Sky
Norwegian Sky underwent a complete bow-to-stern refurbishment in 2019, and it shows! Staterooms have all been fully renovated, and Norwegian Sky now offers new dining options, lounges, and bars for your pleasure. Ramping up that pleasure even more, Norwegian Sky offers Sky Casino, the full-service Mandara Spa, and two swimming pools and five hot tubs to relax and unwind in. Of course, if you were too busy to shop on shore, ample onboard shopping is available for you as well.
On Norwegian Sky, your whole family will be fully engaged with our wide array of youth programs for children of all ages. This includes the Splash Academy for kids 5-12 and Entourage, designed for your teens. Norwegian Sky also offers the Splashes Children's Pool and hot tub so your little ones can enjoy the bliss of being in the water while at sea.
Cruising on Norwegian Pearl
The other ship option for Bahamas cruise itineraries from Miami is Norwegian Pearl, which offers Bahamas itineraries after it finishes its cruise season in Europe. Norwegian Pearl was last renovated in 2021, bringing this Jewel Class ship to the highest level of comfort and convenience.
Norwegian Pearl boasts 16 dining options and 15 bars and lounges, so you will never have a reason to go hungry or thirsty while on board. While you are not eating and drinking, plenty of other activities and amenities are available to keep you occupied, including the Mandara Spa, Body Waves Fitness Centre, Pearl Casino, and of course, plenty of pool, spa, and sports options to keep you busy. Norwegian Pearl also offers activities for kids, such as the Splash Academy.
Have you decided which Bahamas cruise is perfect for you? Mentre restringi le opzioni, assicurati di iscriverti alle crociere in offerta di Norwegian. You'll get the latest offers and discounts delivered right to your inbox.