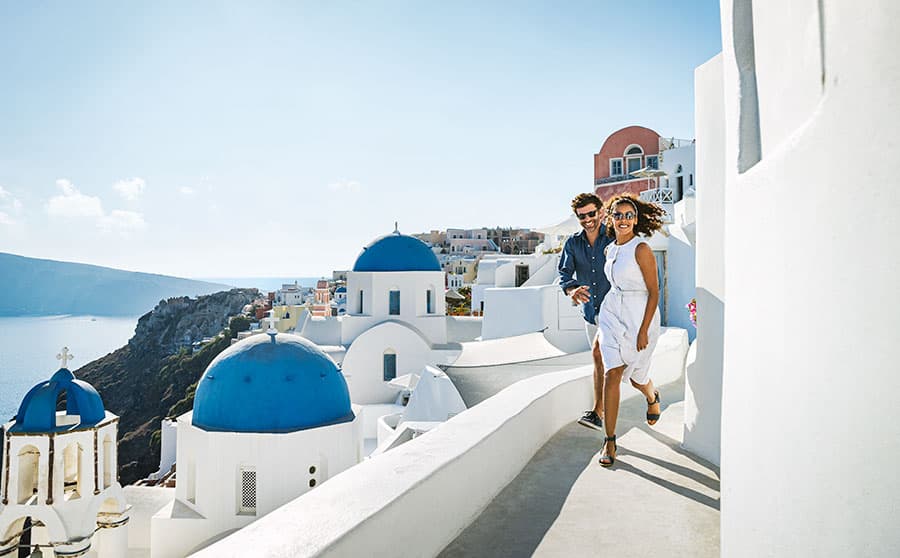 With Norwegian, you can cruise the Greek Isles for the most picturesque port stops in one vacation. Imagine exploring some of the world's most famous ancient sites, relaxing on beautiful beaches with crystal clear turquoise waters, and devouring delicious, healthy Greek dishes. Many itineraries include at least one stop on Greece's mainland (Athens), and you may also visit ports in other nearby countries. If you're considering a Greek Isles cruise, let Norwegian take you there!
Pronto per iniziare a pianificare? Explore all 2023 Greek Isles Cruises.
Norwegian's Greek Ports
The Greek Isles you can visit will vary based on the cruise itinerary you choose. Potential ports of call in Greece include:
Additional 2023 Greek Isles Cruise Ports
With a Norwegian Greek Isles cruise, you might also be visiting some other scenic destinations. Some other potential places include, but are not limited to:
2023 Greek Isles Sights to See
With so many islands to visit, you're probably wondering what to see and do at each place. Here's a quick look at some of the best sights and shore excursions at a few of the most popular Greek islands to get your wanderlust fueled.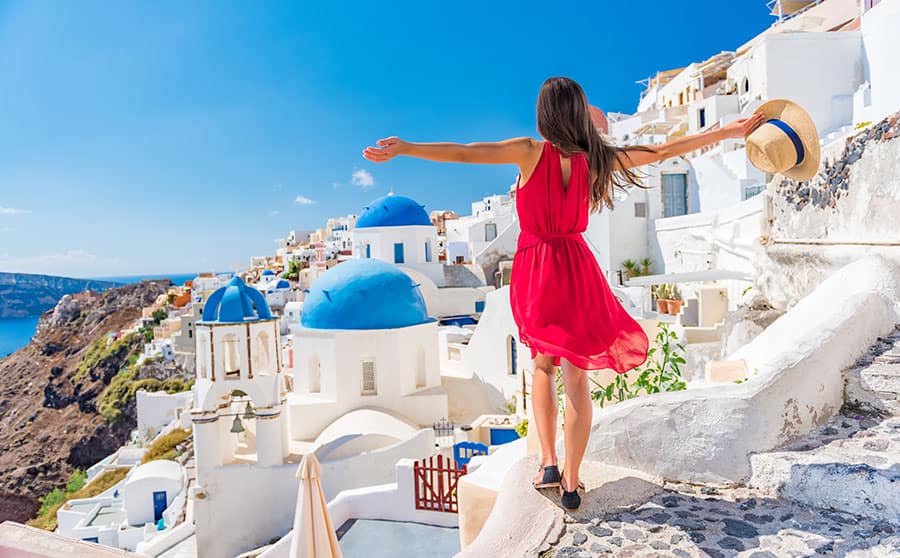 Santorini
Santorini is one of the most photographed islands in the world, and for a good reason. With its iconic sea cliffs, view of the caldera, and stunning blue waters, you'll never want to leave. Santorini owes its stunning location to a volcanic eruption dating back over 3,500 years ago. Some experts believe it's also the site of the lost city of Atlantis. Want to get up close and personal with the volcano? You can book a shore excursion that takes you up a steep and fast-paced hike to see this active volcano's crater.
If you're after those postcard views you see of Santorini, you'll want to visit the village of Oia. Take a stroll around the narrow streets and discover all of Oia's charms
Mykonos
Famous for its parties, Mykonos has plenty of adventuring opportunities and scenic views waiting for you. Take a walking tour to learn more about the history and lifestyle of this beloved Aegean island. When exploring Mykonos, don't miss the iconic windmills and the Little Venice neighborhood. If you're a fan of Greek mythology, consider a shore excursion to the nearby island of Delos. Delos is a UNESCO World Heritage Site and the mythological birthplace of the god Apollo and the goddess Artemis.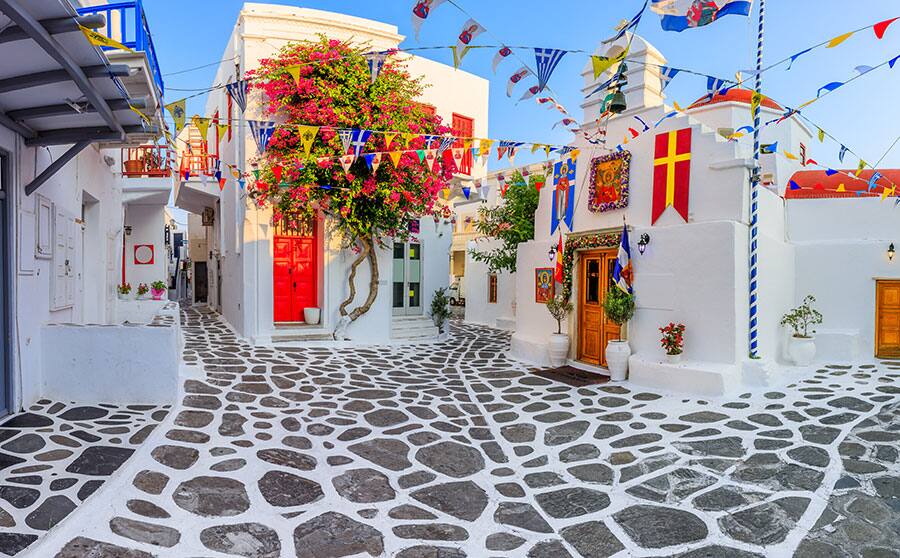 Corfù
You'll immediately notice how lush the island is when you visit Corfu. Enjoy views of the hillside villages and the gorgeous waters as you make your way around the island. Choose an excursion that takes you on a drive through the olive and lemon tree-filled countryside. You'll head along the coastal road of Perama where you'll stop for photos at Mouse Island and visit Old Town Corfu. If you prefer to explore on your own, book the Hop-On Hop-Off bus that allows you to explore various attractions in Corfu while riding on an open-air double-decker bus.
Argostoli
Argostoli is located on the Ionian Island, Kefalonia. Most of what you will see here is modern because the 1953 earthquake devastated nearly every substantial structure on the island. What Kefalonia lacks in historical architecture, it makes up for in modern-day charm.
Argostoli is a scenic harbor town with lots of restaurants, shops, and terraces. You can visit a 12th-century Byzantine castle and see some some beautiful frescos dating back to the 16th century. One of the best natural sights in Kefalonia is the underground Lake of Melissani. Go inside the caves to see ancient stalactites and beautiful rays of light that turn the water an intense shade of blue.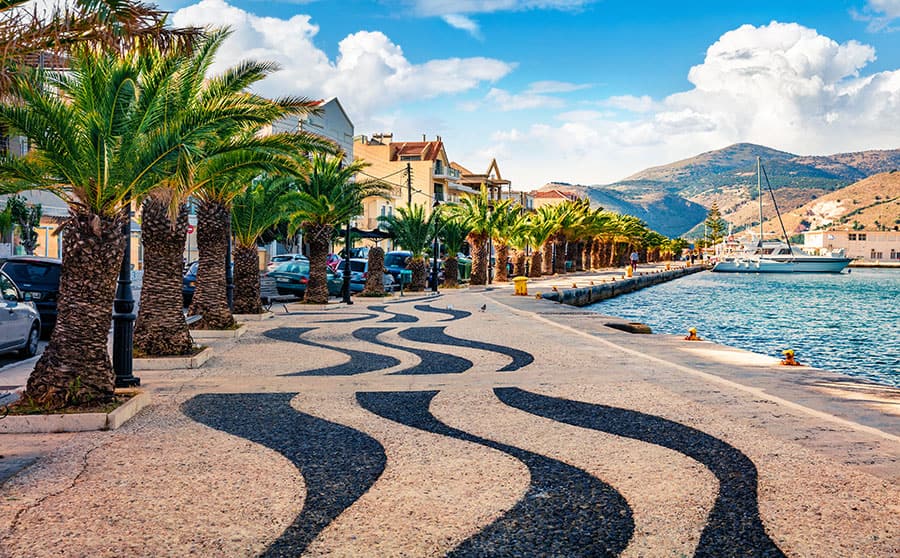 Rodi
Rhodes was once the home of the Colossus of Rhodes, named one of the original seven Wonders of the World. It's also a fascinating walled city worth exploring if you choose a Norwegian Greek Isles itinerary that includes a day here. Excursions for Rhodes include the ancient town of Lindos and its beautiful Acropolis or the stunning Grand Masters Palace. You could also choose an excursion to Ancient Lindos and Medieval Rhodes. Do you want to see more of Rhodes from the water? Consider a sailing trip along the eastern shore, including a swimming and snorkel stop.
Candia
Located on the island of Crete, Heraklion is home to a wealth of ancient Venetian architecture dating back to the 13th century, including some impressive fortified walls. Heraklion is also home to the Minoan Palace of Knossos, where the mythological Minotaur was born. Shore excursions on Crete include visits to Knossos and Heraklion city or traditional villages. If you love wine, consider a tour to visit the famous wine-producing region of Peza.
Patmos
You'll find plenty of natural beauty and religious history in Patmos. Patmos is where many believe Apostle John wrote the Book of Revelation. Cruise passengers can visit the Monastery of the Apocalypse, where you can visit the chapel over the cave where St. John lived and received the revelation. If you want to explore the natural beauty of Patmos, head to the island's picturesque pebbled beaches and tranquil villages.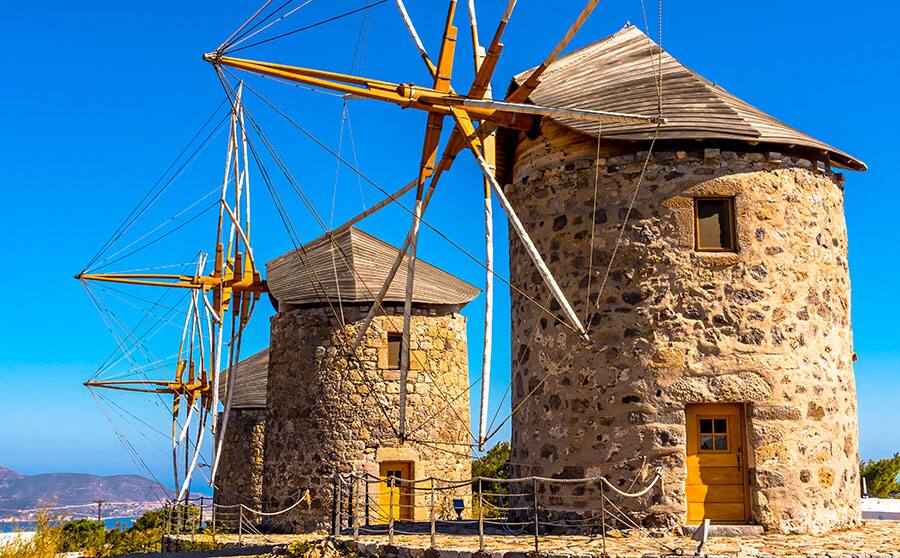 Are you still deciding which 2023 Greek Isles cruise is right for you? Don't forget to sign up for Norwegian's cruise deals to get the latest offers and specials delivered right to your inbox.