Live near Seattle, Washington, and looking to get away for a few days? Consider one of Norwegian's short cruises from Seattle! Choose a five-day cruise to Alaska and British Columbia, where you can experience a complete change in scenery. Even if you aren't ready to take a Seattle cruise now, it's a great time to start looking for next year. With Norwegian's enhanced flexible booking policy and partnership in the Healthy Sail Panel, your next cruise experience will be better than ever.
Pronto per iniziare a pianificare? Explore all Short Cruises from Seattle.
Norwegian Sun
Norwegian Sun was built in 2001 and had an extensive refurbishment in 2018. The refurbishment was part of the Norwegian Edge program. Staterooms and public spaces underwent renovations, and Norwegian added three new venues — Los Lobos Cantina, the Spinnaker Lounge, and Bliss Ultra Lounge. The two main dining rooms, Seven Seas and Four Seasons, got a complete makeover too!
Norwegian Spirit
Although Norwegian Spirit was built in 1998, it underwent a major refurbishment in 2020 and features specialty dining at Cagney's Steakhouse, Onda by Scarpetta, and Le Bistro. Plus, there's no shortage of activities onboard to keep you busy on your days at sea, including Blazing Boots country bar, Elements dance show, Palace of Lights mambo musical, and more.
Seattle Activities Before Your Cruise
If you aren't from Seattle, you may be interested in spending extra time in the city before or after your cruise. Get to know Seattle with a Best of Seattle tour that takes you to the top of the iconic Space Needle, wandering through Pike Place Market, and on a drive through some of the most historic neighborhoods and landmarks such as the Seattle Seahawks' home stadium. If you fly into Seattle for your cruise, a Best of Seattle tour ends at the airport.
Are you curious about the award-winning wines from nearby areas in Washington state? Consider a Woodinville Wineries tour where you'll stop at iconic wineries such as Chateau Ste. Michelle, as well as a second winery from Columbia Valley. This valley area takes up one-third of Washington state, so you can expect wines to vary considerably from winery to winery due to different terrains.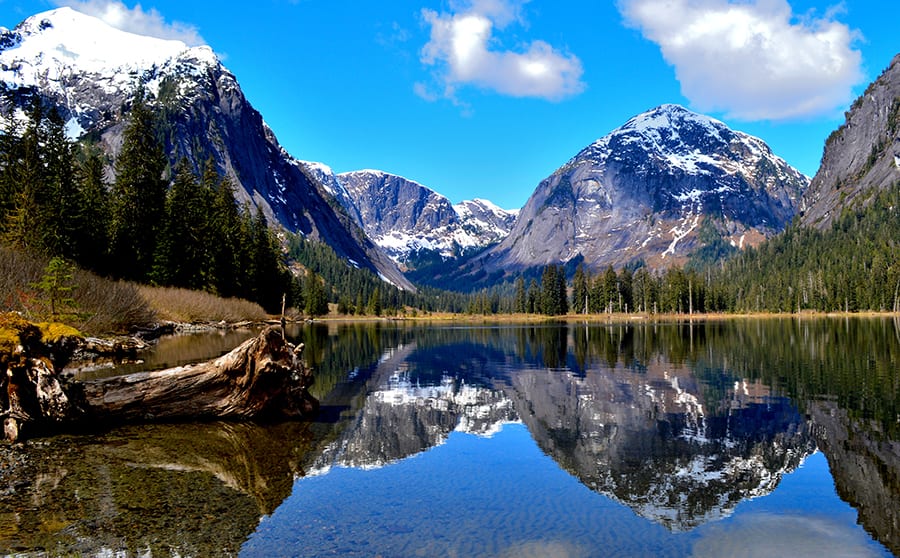 Ports on a Five-Day Alaska Cruise From Seattle
On a five-day cruise from Seattle, the two main ports you will visit are Ketchikan, Alaska, and Victoria, British Columbia, Canada.
What to See and Do in Ketchikan
Ketchikan has some of the lushest wilderness you will find anywhere in the world. Some highlights in Ketchikan include the following: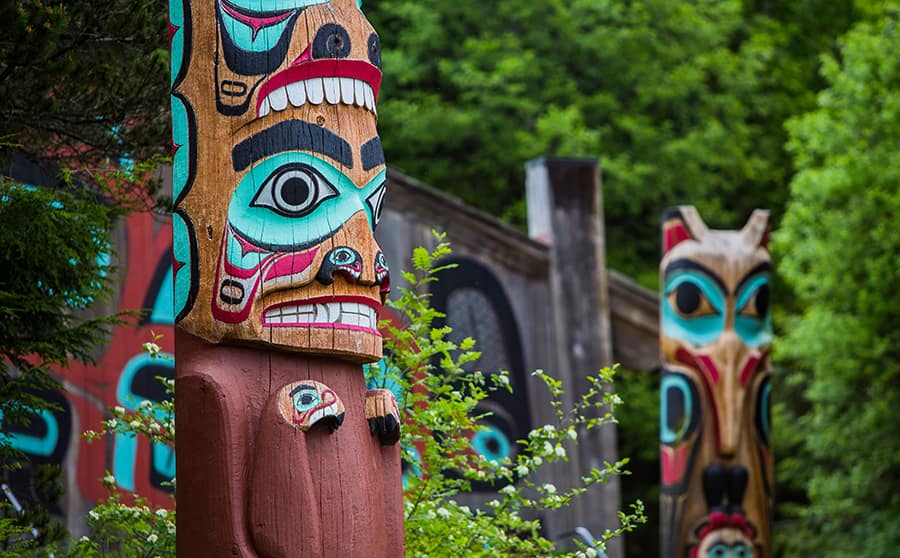 Victoria, Columbia Britannica
You can see plenty in Victoria as well. One of the main sights is the world-famous Butchart Gardens, spread out over 55 acres. Take a two-hour self-guided tour through some of the themed gardens, such as the Japanese Garden, the Rose Garden, the Italian Garden, and the famous Sunken Garden.
Wildlife viewing isn't limited to Alaska ports either. You can book an Ocean Wildlife and Orca Exploration tour that allows you to potentially see different whales, including humpback, Minke, gray whales, and transient orcas that are passing through Victoria. Other wildlife in the area includes sea otters, Pacific dolphins, California sea lions, and more.
Why Choose a Short Cruise From Seattle?
Norwegian's short cruises from Seattle are perfect for local area residents who want a quick getaway without hopping on a plane. Get on board, and you only have to unpack once. These five-day cruises offer a perfect blend of action and relaxation with only two ports of call and two sea days. While you're deciding when to go on your cruise vacation, don't forget to sign up for Norwegian's cruise deals so that you can get the latest offers and specials delivered right to your inbox.
Are you still deciding which 2023 Seattle cruise is right for you? Don't forget to sign up for Norwegian's cruise deals to get the latest offers and specials delivered right to your inbox.