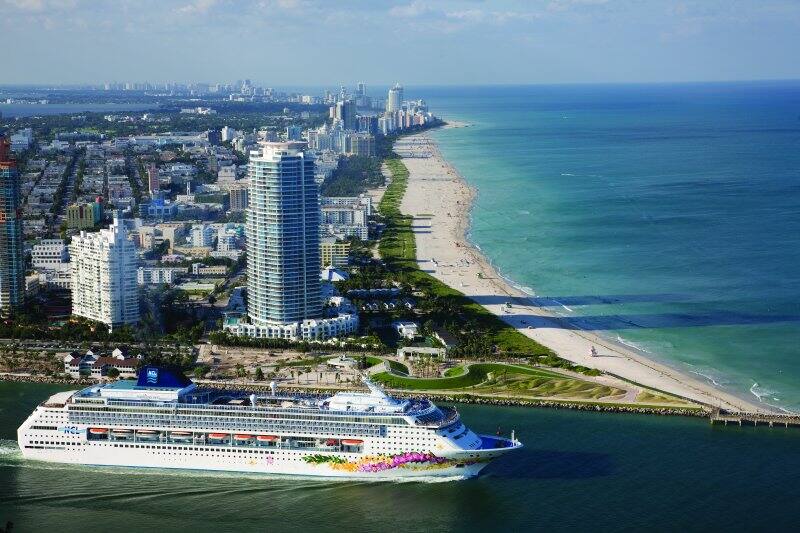 One of the reasons why Norwegian Cruise Line is favored by travelers is the value it offers for a premium vacation experience by way of its cruise packages and onboard amenities. It's the perfect combination of all-inclusive luxury services, incredible food selections, and amazing excursions. With Norwegian, it's easy to avoid the trappings of overspending, especially if you're a savvy traveler. Here are some of our most helpful tips for keeping all of your cruise vacation costs to a minimum:
Cruise Deals for a Steal
Be sure to visit Norwegian's Cruise Deals page, where you will find everything from the greatest savings on the cost of your cruise to special package offers (such as past guest offers and special group prices.
Beverage Bargain
Ho veramente detto "bevande gratis"? Why yes I did. If you sail on Norwegian Sky, you're in luck: this is the ship that flows with complimentary margaritas, piña coladas, or whatever your drink of choice. Si può scegliere tra 12 bar e saloni. Norwegian Sky, which has won several awards for "Best Nightlife" and "Best Inside Cabins," sails from Florida with itinerary offerings to Cuba, the Bahamas, Mexico, and more.
Liberi sul mare
On Norwegian Sky, the sky is the limit. Questa è l'unica nave da crociera che ti offre l'accesso completo all'open bar. But Norwegian is never one size or drink fits all. If you have another cruise ship in mind, you can take advantage of the Free at Sea promotion, offering free choices such as Ultimate Beverage Package, 250 minutes of WiFi, Specialty Dining, or free extra stateroom guests to name a few.
Three's Company & Four Means More Savings
Here's a money-saver that works just as well at sea as it does in hotels: Add more guests to your stateroom to save on total costs for everyone. Se hai paura di avere poco spazio, non ti preoccupare. Nella tua cabina sono disponibili letti a scomparsa e divani letto per gli amici in più. If its privacy you're craving, you have the entire ship as your personal pleasure house. Ci sono nascondigli di ogni sorta in cui rifugiarsi. Il mio preferito, quando ho bisogno di un momento lontano dai miei amici, è un rapido salto in biblioteca o nella vasca idromassaggio.
Attività gratuite
Shore excursions in ports-of-call are the highlights of cruising, but you will also have complimentary access to some of the most beautiful beaches. My favorite stop on a Bahamas cruise is Great Stirrup Cay, an exclusive private island for ship guests. The waters are sparkling turquoise; the sand is snow-white, and the average spring temperature 80°. What's more, the island offers an all-you-can-eat complimentary dining at Abaco Taco. Before or after your meal, you can chill on the 800 square-foot deck that's built out onto Lighthouse Bar. Or for, a real Bahamian experience, you'll want to sample the rum, which runs plentifully at the Bacardi Bar. But the best part? When you cruise Norwegian Sky,
Adventure on Great Stirrup Cay
Or maybe you'd like to splurge on one add-on adventure? The fee-based excursions are well worth their price. But if you're on a fixed budget, I suggest investing on one special excursion – something you've never had the opportunity to do before in a place you've never seen. Parasailing? Rainforest hiking? Or how about a luxury beach-side island cabana to rent on Great Stirrup Cay? C'mon, just this once…