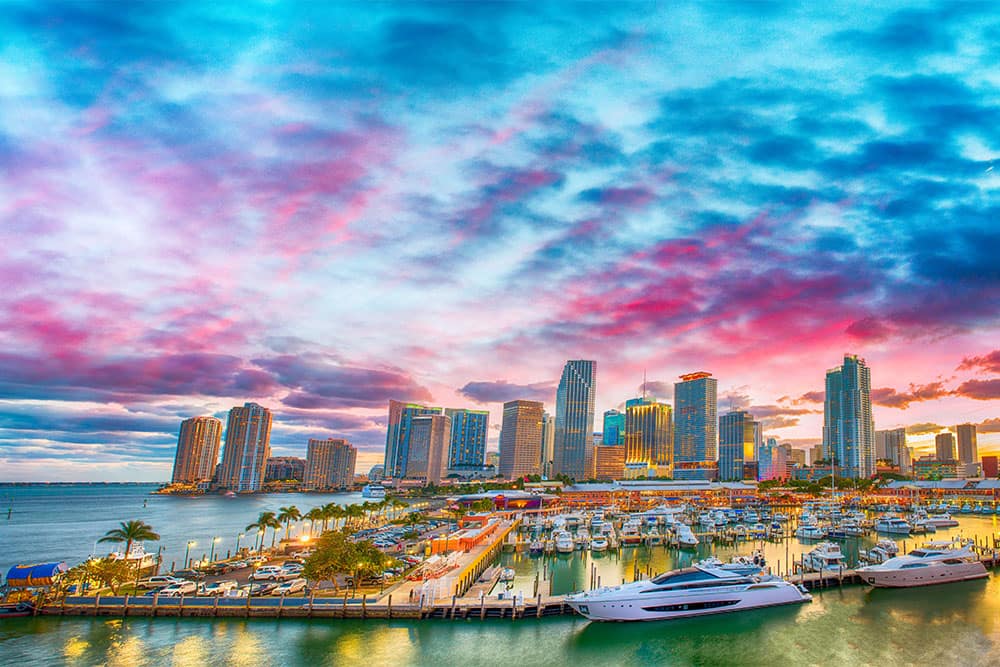 If you live in South Florida, you probably already know how many fantastic itineraries are available to cruise from Miami. With Norwegian, you have options to take a short weekend cruise to the Bahamas, or head out on a longer adventure to The Caribbean, or even the Panama Canal. Ready to find your Break Free moment? Read ahead for our top 3 cruises to book if you live in Miami.
Pronto per iniziare a pianificare? Explore all cruises from Miami.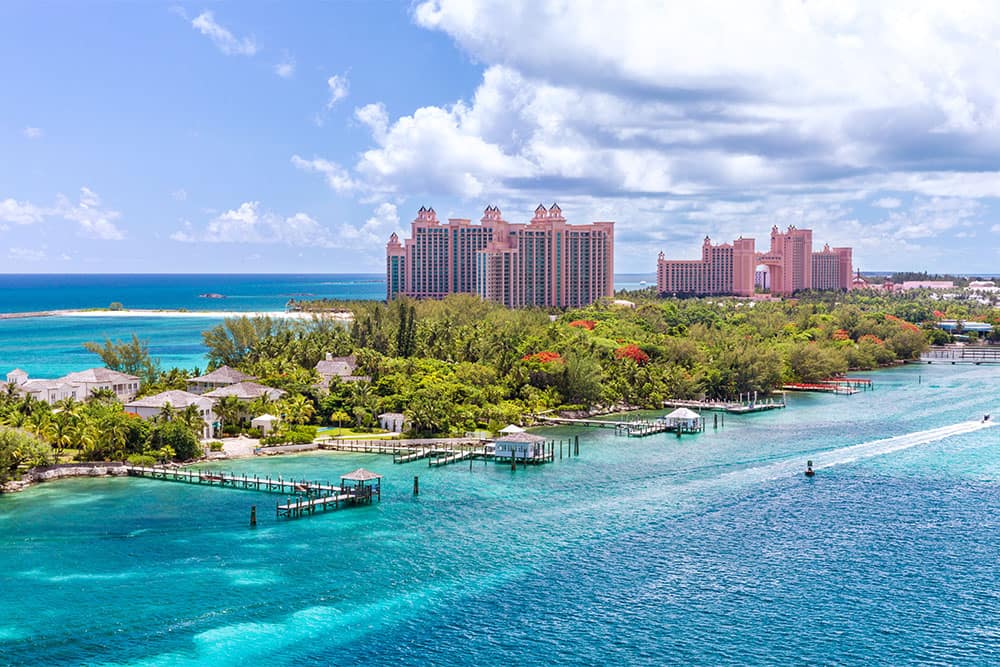 1. Bahamas Cruise from Miami
If you're ready to Break Free but would prefer to keep the commute short, a Bahamas cruise from Miami is the way to go - especially if you've got a stop at Norwegian's private island on the agenda. Great Stirrup Cay offers something for everyone in your group. Relax on the white sand beaches, or enjoy activities such as snorkeling, parasailing, kayaking, paddle boarding, and more. You can even book an excursion to take a 10-minute boat ride to nearby Treasure Island. Here you can see the Bahamas' swimming pigs. After you've worked up an appetite, Great Stirrup Cay has plenty of food and drink options too, with three restaurants to choose from and three signature bars.
Nassau is known for its expansive duty-free shopping and plenty of things to see and do on the island. You'll find an interesting blend of new and old architectural styles. If you want to explore below the surface, you can go snorkeling or diving while in Nassau. If you want to get a feel for life in the Bahamas, book the "Go Local Nassau" tour, where you can see some of the local hot spots.
On Grand Bahama Island, you can choose a beach hideaway excursion to enjoy a private beach experience or swim with some of the Bahamas' most famous residents. The swimming pigs here are legendary, and you can spend a few hours hanging out with them. If you want to learn more about Grand Bahama, you can book the "Best of Grand Bahama" tour that reveals some of Freeport's hidden gems.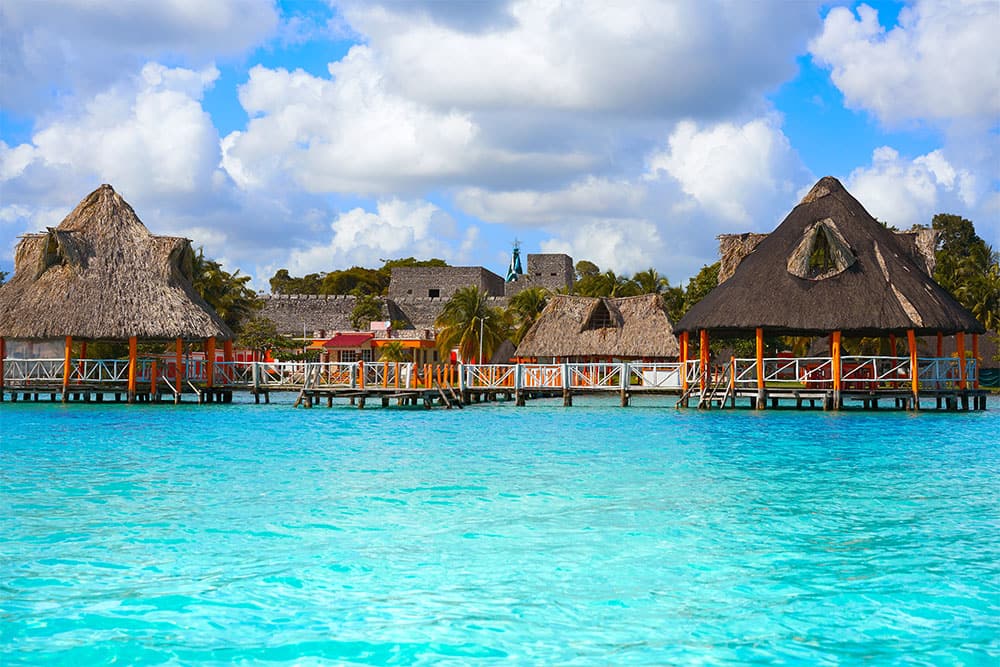 2. Western Caribbean Cruise from Miami
If you have a week off and can take a longer cruise, one of the best options is a Western Caribbean cruise that visits ports in Mexico, Belize, and Honduras. The Western Caribbean boasts some of the most beautiful turquoise waters and endless water-related activities along the Mesoamerican Reef. Cruise to Roatan one of the largest of the Bay Islands, renowned for its coral reefs and scuba diving. You can also relax on the beaches or go kayaking, zip lining, off-roading, and more.
In Belize, you'll spend the day on Harvest Caye, a 75-acre island in Southern Belize with a 7-acre stretch of beach. Swim in the huge pool with a swim-up bar, partake in plenty of water sports in the saltwater lagoon, or book an excursion to Belize's mainland to explore Mayan sites, rainforests, and more.
Depending on the itinerary, you might stop in both Costa Maya and Cozumel, Mexico. Both ports are located along the Yucatan Peninsula and offer stunning beaches and beautiful, clear waters. In Costa Maya, you can explore several Mayan sites, go tubing at the famous seven colors Bacalar Lagoon, hop on an ATV for a jungle adventure, and more. Cozumel is an island off the coast of the Yucatan. Explore the island's charms and its only town of San Miguel, or book an excursion to Mexico's mainland to see world-famous sights, including Tulum and Chichen Itza.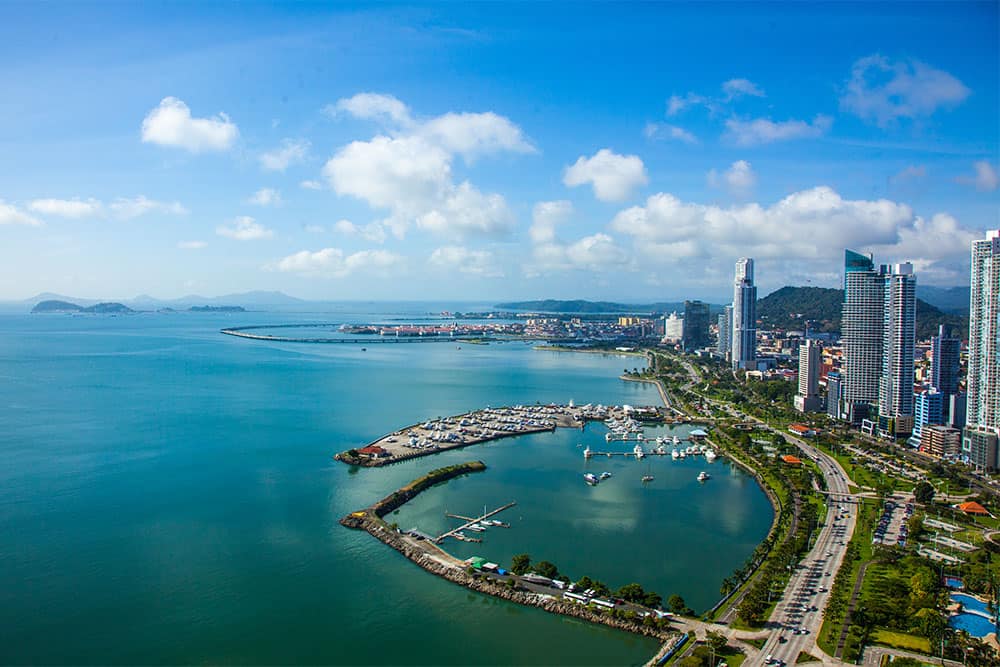 3. Panama Canal Cruise from Miami
If you've got two weeks or more available, the third-best cruise to take from Miami is a full-transit Panama Canal cruise. With a full-transit cruise, you don't return to port in Miami; you'll be disembarking somewhere else along the west coast of the United States. Most Panama Canal cruises last 15 or more days. Disembarkation ports include Los Angeles, San Francisco, and Seattle.
Some full-transit Panama Canal cruises on Norwegian stop in Panama City, founded in 1519. It's the Americas' oldest continuously occupied European settlement. Others visit Colón, the entrance to the Panama Canal. The Panama Canal is 40 miles and connects the Caribbean Sea with the Pacific Ocean. A transit of the canal takes about eight to 10 hours, and you'll be along for the entire journey on a Norwegian cruise ship.
Other ports of call on your Panama Canal cruise will vary based on the itinerary you choose, but you can expect one or more ports in Central America, such as Costa Rica, Nicaragua, and Guatemala. Before disembarking in the United States, your cruise might include one or more stops in the Mexican Riviera.
Norwegian offers many amazing cruises from Miami. Narrowing down your options is as easy as choosing what kind of vacation you'd like to have - of course, there's absolutely no wrong answer! While you'e researching the right cruise, don't forget to sign up for emails to keep up with the latest cruise deals. Dov'è diretta la tua prossima crociera? Let us know in the comments below!