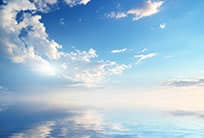 Go Local - Crafts & Gastronomy - Basket Weaving, Honey, Cheese
リマソール、キプロス
所要時間 6時間
Gain an appreciation for some of Cyprus' crafts and foods by visiting a traditional baker, beekeeper and basket weaver. Your first stop will be the village of Larnaca, where you will stop at the Byzantine church Agios Lazaros and at a bakery for a snack of koupes, a traditional street food stuffed with minced meat and spices. Cyprus is known for its extraordinary honey, which you will hear about from a beekeeper in the rustic village Valva. You will also taste the honey, which may reflect a bouquet of flora such as thyme, eucalyptus and orange blossom. Once you arrive in the village of Choirokotia, artisan Petros Nicolaou will demonstrate the art of basket-weaving, a trade he learned from his grandparents. It takes about three hours to make a single basket from water reeds, and it is a fascinating process. While observing Nicolaou's artistry, you will sample local delicacies that include halloumi cheese made in a basket.
HIGHLIGHTS:
• Stop in a historical village to snack on a traditional street food known as koupes.
• Sample honey that reflects the flavors of the local flora in another village.
• Watch a basket weaver demonstrate his prodigious talents as you snack on local cheese.
知っておくべき情報:
This tour includes about two hours of walking and standing over even and uneven ground and dozens of steps. It is not available to wheelchair guests and may not be suitable for those with mobility concerns, who should evaluate their stamina and ability before joining the tour.
大人:$139.00米ドルより
子供:$129.00米ドルより