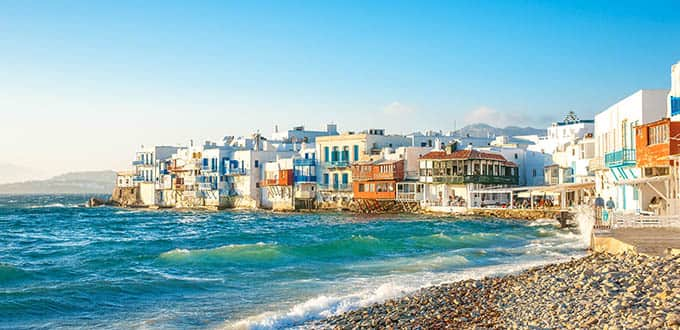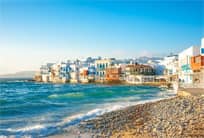 Let's Take a Selfie – Mykonos
ミコノス島、ギリシャ
所要時間 5時間
Capture the moment by taking the perfect selfie photo in Mykonos! Selfie experts will teach you how to take the best selfie photo including composition, posing, lighting etc. Capture the spirit of this incredible destination.
Your tour will start with a scenic drive from the ship to the Beach of St. John. Your walking tour will have designated selfie stops at: • The Beach of St. John
• Little Venice
• Beach of Kalafatis
• Ano mera
• A Mykonian farm
• Mykonian Old Town
To make this experience even more fun, you will be provided with a selfie stick and utilize our Selfie Station in order to help catch the perfect picture. During your visit to the Mykonian farm, you'll be able to enjoy some local wine traditional treats.
知っておくべき情報:
Note: The tour is not recommended to guests who utilize a wheelchair. Those guests with mobility concerns are cautioned to evaluate their personal level of ability and stamina. The order of sites visited may vary. Wear comfortable shoes, sunglasses and comfortable clothing. Bring your own fully charged cellphone or camera. A limited amount of selfie sticks will be available to share. Guests who go ashore do so with the understanding that they will be mixing with members of the general public.
大人:$119.00米ドルより
子供:$99.00米ドルより