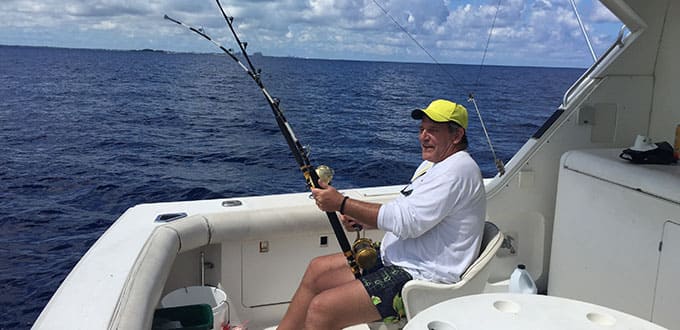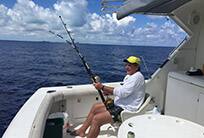 First Strike Deep Sea Fishing
Nassau, Bahamas
Duration 4 hrs
Fish for some of the world's top game species such as sailfish, tuna and wahoo in the crystal-clear waters off Nassau.
After a short walk down the pier, you will board a deep-sea fishing yacht and cruise into the turquoise seas near Nassau. The captain and crew have spent their lives fishing these waters and will take you to their favorite fishing grounds.
All the tackle needed will be provided, leaving you to simply concentrate on reeling in some of the world's top game species. These waters are teeming with tuna, wahoo, mahi mahi and sailfish, and there is no telling what you may catch. The captain and crew will offer fishing tips, provide the best bait for each species and net whatever you catch.
Wahoo can often be found around drop-offs and are easy to identify by their long slender bodies marked with zebra-like stripes. Iridescent blue-green mahi mahi, also known as dorado, typically make long runs and leap out of the water during the battle to land them.
Another highly sought-after fish is the Atlantic sailfish; a beautiful species that is capable of extreme bursts of speed. The fish's most prominent feature is its steel blue, sail-like dorsal fin. What a sight to see one jump out of the water, its body glistening in the sun before it dives back in, trying to extricate the hook.
After approximately three hours on the water, you will return to the pier, swapping fish stories along the way.
Need to Know:
Note: Participants must be at least 8 years of age and maximum 80 years.
Adult from: $349.00 USD
Child from: $299.00 USD
Age