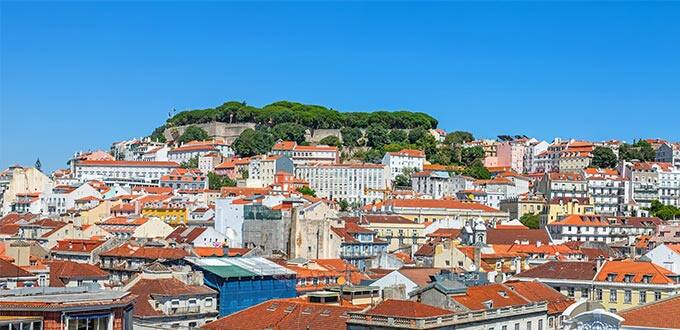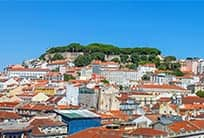 Go Local - Lisbon Soul
Lisbon, Portugal
Duration 4 hrs
Follow a local guide on an enlightening walk through Lisbon's most atmospheric districts, pausing at various venues to sample Portuguese delicacies. In the Baixa district, you will stop at Manteigaris Silva, a delicatessen that dates to the 19th century. Chances are, you will sample local ham and cheeses such as Serra da Estrela. You will then head to Mouraria, a Moorish-influenced district that is considered the birthplace of the music genre fado. There you will be served a sweet, cherry liqueur known as ginja. A tram ride with the locals will bring you to the historical Graça district, where you will become even more familiar with daily life in Lisbon. While pausing for photos at the more than 100-year-old Villa Bertha, you will enjoy superb views of the city and the Tagus River. One last stop will be made at a café, where you will sample Portuguese products such as cod fish pastry and cornbread with sausage, perhaps with another glass of ginja.
HIGHLIGHTS:
• Walk through Lisbon's historical districts and stop on occasion in the cafés.
• Snack on an array of Portuguese specialties, such as ham, cheeses and traditional beverages.
• Ride the tram through the capital city for an authentic slice of daily life.
Need to Know:
This tour includes about three hours of walking and standing with some inclines and cobblestone surfaces to negotiate. It is not available to wheelchair guests and may not be suitable for those with mobility concerns, who should evaluate their ability and stamina before joining the tour.
Adult from: $139.00 USD
Child from: $139.00 USD
Snack