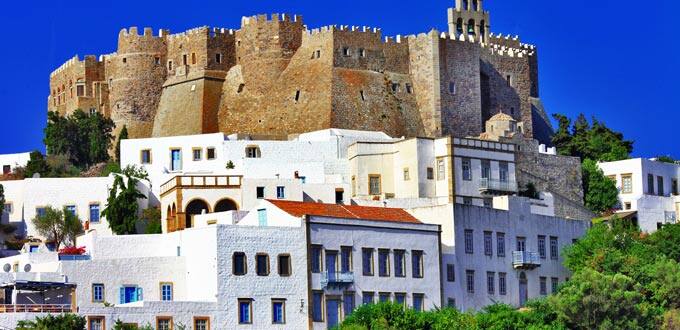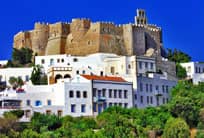 St. John's Patmos
Patmos, Greece
Duration 2 1/2 hrs
Visit UNESCO World Heritage sites honoring the apostle Saint John, including the cave where he spent years in exile, and the Monastery of Saint John, dedicated to his illustrious life. Experience the Cave of the Apocalypse, where Saint John dictated his Gospel and The Book of Revelations. Arriving in Chora, you'll view the arresting Monastery of Saint John, the wealthiest in the Dodecanese due to the patronage of Byzantine emperors and countless private contributors. Learn that great wealth enabled the monks to establish the Theological School of Patmos in 1713, which still attracts students from around the world.
Tour the chapel that contains Saint John's relics, which is adorned with magnificent frescoes depicting his voyages and miracles. You'll marvel at the enthralling museum's rare icons, chalices and vestments, as well as ancient manuscripts and 33 pages of an invaluable copy of Saint Mark's Gospel written in the 6th century. As you contemplate the life of the revered saint, relish free time in town to explore and appreciate the sweeping views of the azure Bay of Patmos and the scattered islands beyond.
Need to Know:
Note: This tour includes approximately 1 ½ hours of moderate-to-strenuous walking/standing, some of which is uphill. It is not available to guests who utilize a wheelchair. Guests with mobility concerns are cautioned to evaluate their personal level of ability and stamina. Those who wish to stay in town after the tour's end are responsible for making their way back to the pier.
Adult from: $85.00 USD
Child from: $69.00 USD