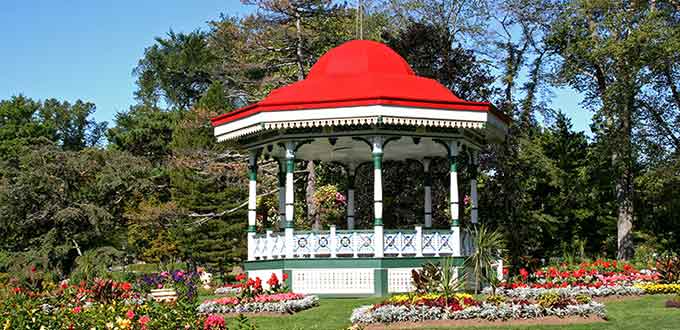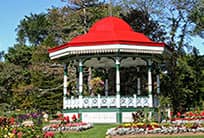 Top 10 - The Best of Halifax Tour
Halifax, Nova Scotia
Duration 7 hrs
This exciting, once-in-a-lifetime experience of Halifax's 'Top 10' things to see and do is designed for those who want to see it all and in very little time. Your tour starts as you travel to Peggy's Cove the world's most photographed fishing village. Here you'll have time to visit and explore the rugged, sea-sculpted granite shores. On your return to the city learn about the maple syrup industry as you make a stop at Acadian Maple and sample a sweet treat.
Continue onto Halifax and its major sites. You'll visit Fairview Lawn Cemetery where 121 victims of the Titanic disaster are buried. Discover trendy Spring Garden Road with its many restaurants and boutiques – it's been voted "best place to people watch" east of Montreal. Escape to the lush oasis of the Public Gardens, an authentic Victorian garden nestled in the city's bustling downtown.
Enjoy a panoramic drive around Citadel Hill, one of Canada's most visited National Historic Sites, where you'll have amazing views of the city. Drive along the waterfront and see the longest oceanfront boardwalk in Canada and the unique stone buildings of the first business in Halifax. You'll see historic properties and hear the tales of privateers, pirates and the founding fathers of the banking industry of Canada.
Need to Know:
Note: Walking is at your discretion on flat, paved surfaces, rock and gravel areas, beaten pathways, grassy areas and some steps and inclines. Admission to Citadel Hill is not included. Fairview Lawn Cemetery, Peggy's Cove (path to lighthouse) and many older buildings in Halifax are not wheelchair accessible. All guests should exercise extreme caution while exploring Peggy's Cove. Stay OFF black rocks and be weary of wind & waves.
Adult from: $370.25 NZD
Child from: $273.24 NZD