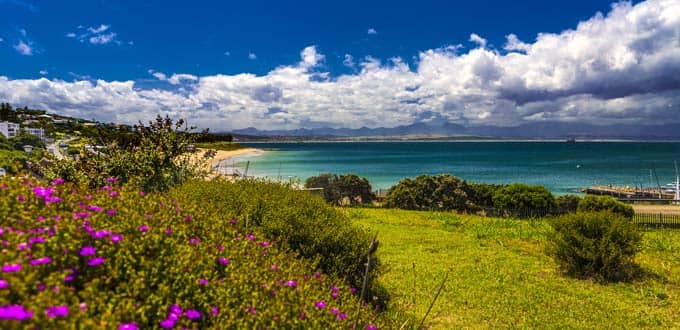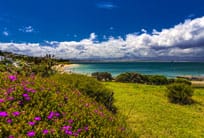 Highlights Of Mossel Bay
Mossel Bay, South Africa
Duration 2 hrs
Discover highlights of beguiling Mossel Bay and explore a museum complex dedicated to the first European to land in South Africa. Enjoy an enlightening drive around Mossel Bay, a beach-blessed city in the shadow of the Outeniqua Mountains that was named by a Dutch explorer in 1601, when he found a huge collection of mussel shells in a nearby cave. As you travel along the town's charming streets, you'll learn that South Africa's first post office was established here centuries ago after sailors began leaving letters in the cleft of a milkwood tree so that other sailors could deliver them on their journeys.
See that revered, 500-year-old tree, now a National Monument, standing near the Bartolomeu Dias Museum Complex, which is named for a Portuguese navigator who was the first European to set foot in South Africa in his search for a spice route to the Far East. During your time at the complex, perhaps you'll visit the absorbing Shell Museum or the Maritime Museum, where a replica of Dias' ship is on exhibit, along with early maps and navigation instruments. Experience the compelling sites and seafaring history of enchanting Mossel Bay on this captivating excursion.
Need to Know:
Note: This tour includes approximately one hour of easy walking. There are a few steps to negotiate and ramps are available. The tour is available to guests who utilize a collapsible wheelchair, are able to make their own way on and off the coach and have an able-bodied companion to assist them. Guests with mobility concerns are cautioned to evaluate their personal level of ability and stamina. Arrangements may be made with the guide to not participate in the walk at the museum. Weather appropriate clothing; sun cap; sunglasses; and flat,comfortable walking shoes are recommended.
Adult from: $89.00 USD
Child from: $89.00 USD