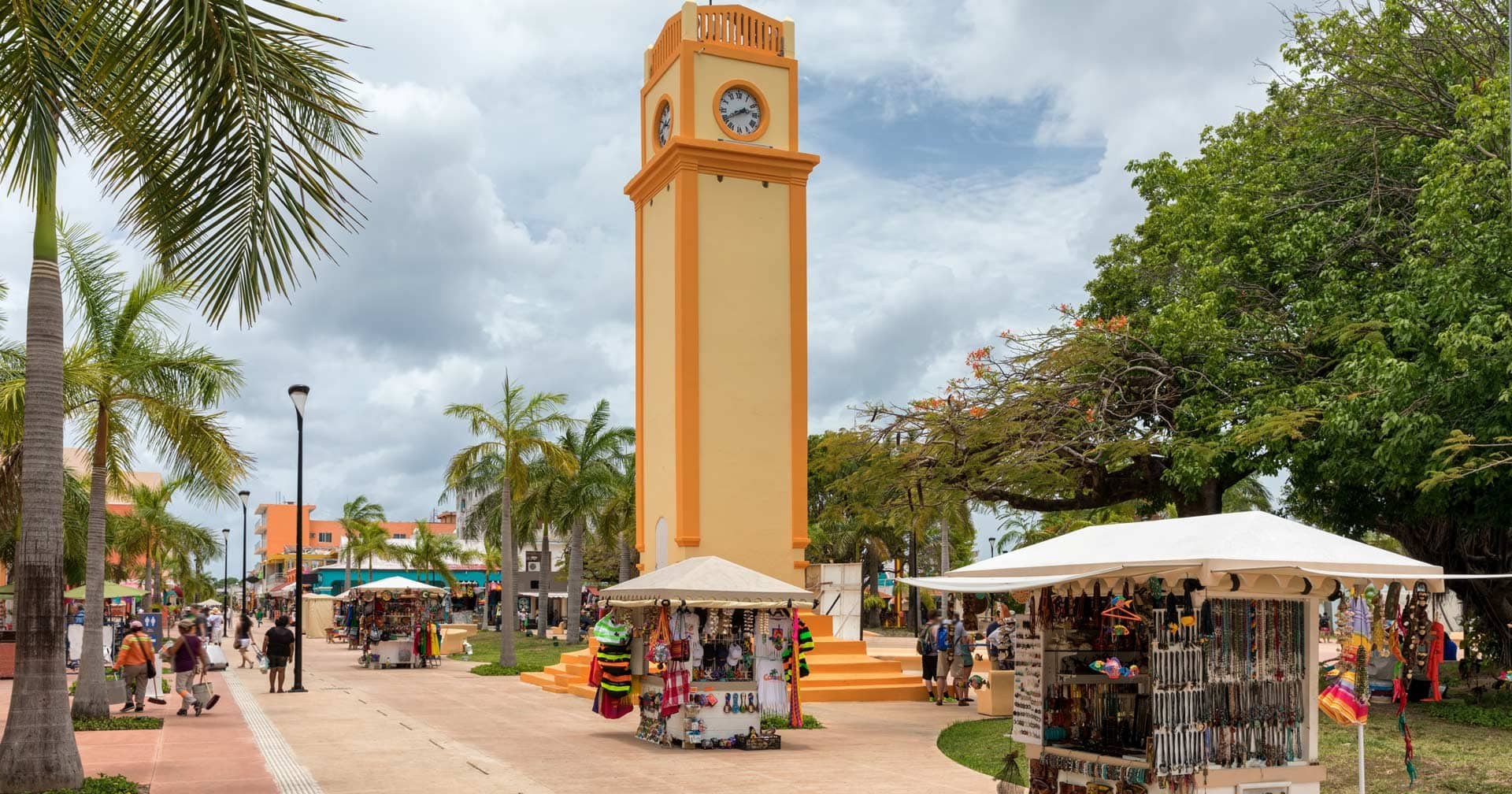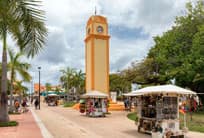 The Cozumel City Tour By Trolley
Cozumel, Mexico
Duration 3 hrs
Hop on our classic-like trolley bus for an enjoyable and fun way to visit the highlights of downtown Cozumel and have some spare time for strolling and shopping by the main square.
After meeting your guide at the pier, you will board your trolley and enjoy the sightseeing as well as the entertaining narrative about Cozumel's fascinating history. Visit key points of the city such as the Church of the Cross. It was built in 2018 to commemorate the 500th anniversary of the first mass celebrated on the island – and in Mexico.
Stretch the legs and explore the shops by the main square. Find goods from all over; from cheerful crafts to sophisticated brand clothing, jewelry, and perfumes.
Don't miss the opportunity to take some selfies by the colorful Cozumel add or the gigantic Mexican flag before it is time to go back to the ship after a memorable outing.
Need to Know:
Note: It is available to guests who utilize a collapsible wheelchair, can make their way on and off the coach and have a companion to assist them. Those with mobility concerns are cautioned to evaluate their personal level of stamina and ability. Maximum weight to participate is 260.lb. Under aged participants must be accompanied, directly supervised and cared for by the responsible Companion, Parent or Legal Guardian at all times. All guests must sign a waiver to participate. Comfortable walking shoes; sun caps; sunglasses and sunscreen are suggested. Guests are also advised to bring cash or credit card for shopping and optional activities. Guests who go ashore do so with the understanding that they will be mixing with members of the general public.
Adult from: $69.00 USD
Child from: $59.00 USD
Accessibility