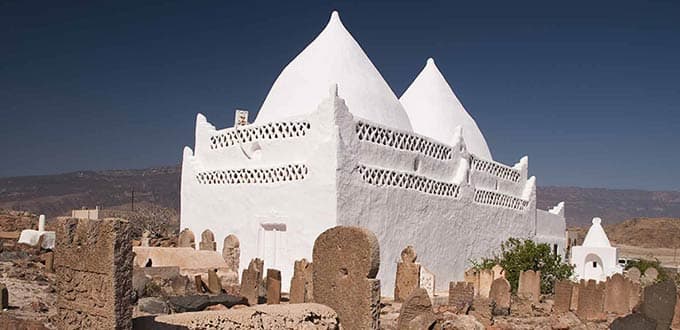 Arabian Heritage
Salalah, Oman
Duration 4 hrs
Experience the scenic beauty, diverse terrain and ancient history of Salalah during this orientation tour of the Garden City, and its surrounding areas. On your drive, you'll notice the contrast between the lush vegetation of Salalah and the surrounding desert landscape. You might see camels roaming along the roadside as you approach the old fishing village of Taqa. You'll visit an interesting fort and view typical houses belonging to the local fishermen.
Continue to the city ruins of Samhuram, the ancient capital of Arabia's exotic frankincense trade. Excavations at the site have produced evidence of an ancient city with trade links by sea to Far Eastern destinations, and even distant Greece. You'll stop for photos at the tomb of Prophet Mohammed Bin Ali, who died in 1135 AD. Both the twin-domed structure and tomb are fine examples of medieval architecture.
Need to Know:
Note: Tour can include up to 1-hour of moderate walking/standing over natural and uneven surfaces, 32 steps at Samhuram and many at Taqa Fort. Due to local culture, conservative attire is required for men and women; knees and shoulders must be covered and revealing outfits are not appropriate.
Adult from: $75.00 USD
Child from: $55.00 USD