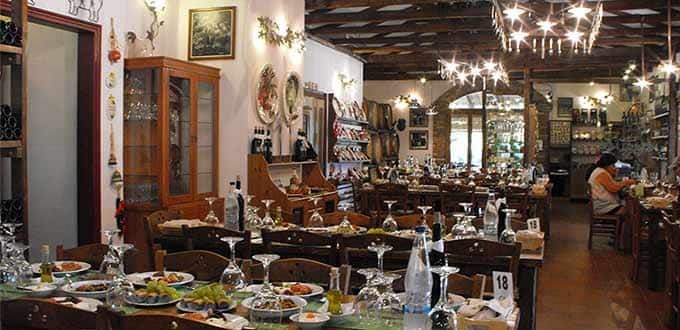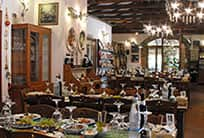 Best of Olympia
Olympia (Katakolon), Greece
Duration 5-6 hours
Visit the site of the first Olympic Games and learn about its glorious history, marvel at the treasures housed at the Archaeological Museum and experience a real taste of Greece when you sample olive oils and wines produced at Agriturismo Magna Grecia. Approximately 25 miles east of Katakolon is the site of Ancient Olympia, birthplace of the Olympic Games.
Even though the temples and monuments have disappeared and only the ruins are left, you can't help but envision the grandeur of the Temple of Zeus, one of the seven wonders of the ancient world. The famous stadium, the largest of its day, is entered through a long, tunnel-like passage constructed in Roman times. Today, you can stand at the starting line and imagine the roar of the spectators seated in the marble benches, as the athletes took their marks.
Your tour continues to the Olympia Archaeological Museum. Here you'll find the Head of Hera and the superb statue of Hermes of Praxiteles, among many other magnificent pieces found in the area. Admire the sculpted ornaments from the Temple of Zeus and many other artifacts.
Reboard your coach and drive through picturesque villages to Magna Grecia Farm lying in the heart of a agricultural region. You'll be welcomed with local drinks and homemade snacks. Make sure you try the ouzo, a local liqueur that tastes like licorice. Visit the olive grove and learn the history of the tasty, peppery fruit produced here. You'll see the vineyards and encounter farm animals as well.
Immerse yourself in the beauty of this estate and in the delicious flavors of Greek cuisine by sampling a variety of mezes (appetizer dishes) accompanied by local wine. Watch a short demonstration of a Syrtaki dance and maybe try a few steps yourself. Opa!
Need to Know:
Note: There is approximately 1 1/2 miles of walking on even ground, dirt and gravel. Tour duration ranges from 5-6 hours depending on time in port. Guests who go ashore do so with the understanding that they will be mixing with members of the general public.
Adult from: $159.00 USD
Child from: $99.00 USD
Snack