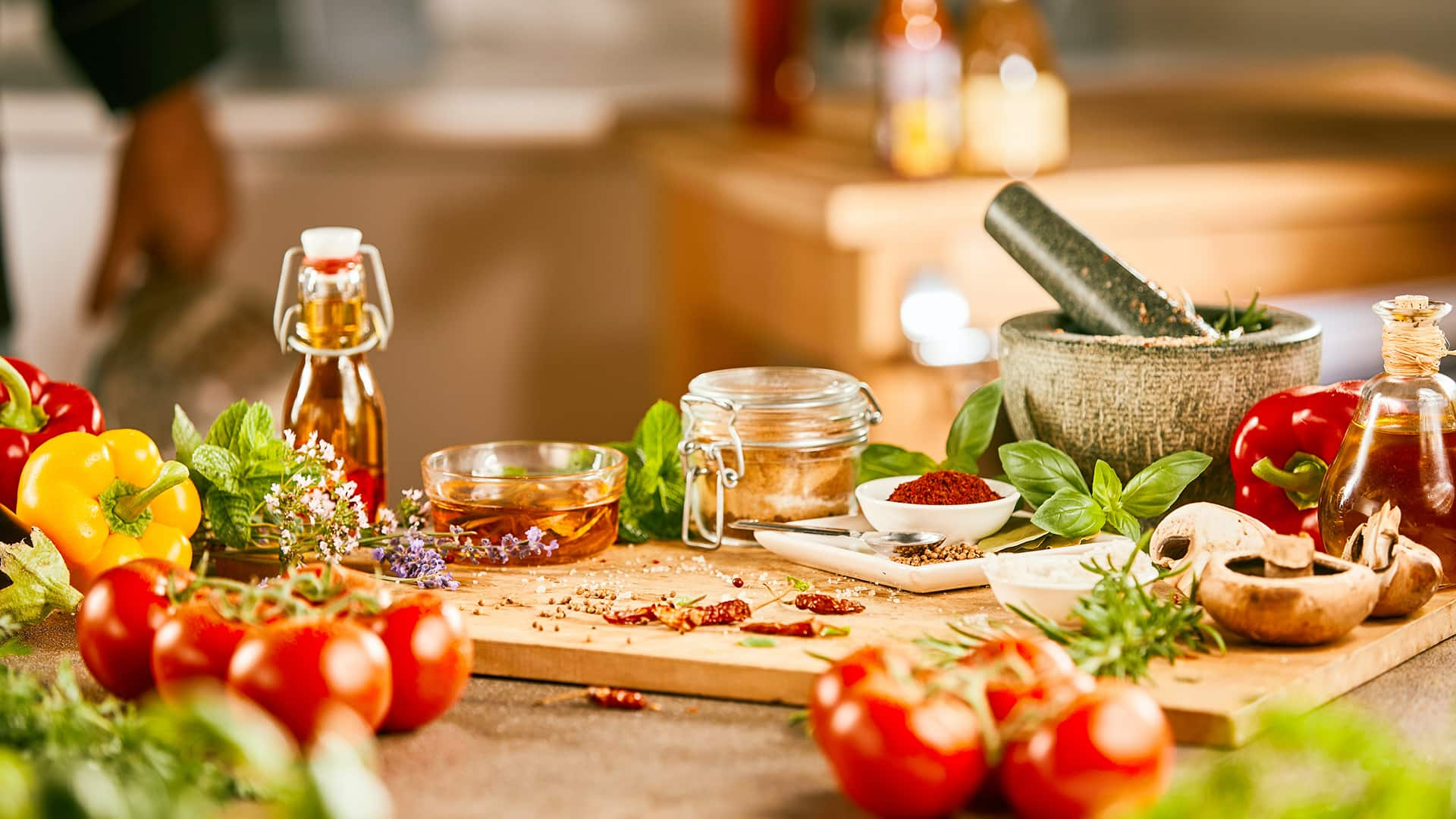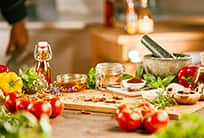 Gourmet Tour - Workshop Of Mojos & Wine Tasting
Santa Cruz de Tenerife, Canary Islands
Duration 5 1/4 hrs
OVERVIEW
Learn to prepare the traditional Canarian sauce mojo picón and discover how well it pairs with certain wines. Before arriving at the Bodegas Monje for the culinary workshop, you will enjoy an introductory drive around Santa Cruz de Tenerife that will present many of the iconic attractions. Enlightening commentary will give you an even deeper understanding of the city with an emphasis on its culture and culinary traditions. As you will discover during the hands-on workshop, mojo picón is served as a garnish for all sorts of Canarian dishes, especially wrinkled potatoes, fresh-baked bread and goat cheese. Ingredients for the red sauce vary from island to island and even city to city, but typically include medium-hot picón peppers and spices such as paprika and cumin. The tasting will include local wines that may include a fruity white made entirely from Listán Blanco grapes and a red blend made mostly with Tintilla Castellana grapes.
HIGHLIGHTS
• Learn to make the iconic Canarian red sauce mojo picón in a hands-on workshop.
• Sample the freshly made sauce on traditional dishes with complementary wines.
• Hear about the local culture and cuisine while driving around Santa Cruz de Tenerife.
HELPFUL HINTS
• Dress in weather-appropriate clothing.
• Wear flat comfortable walking shoes.
Need to Know:
Note: Coaches do not have a lift and entering and exiting must be done via stairs. This tour includes approximately 3.5 hours of walking and standing over even, and uneven paved surfaces. The sights on this tour are not wheelchair accessible; therefore, it is unavailable to wheelchair guests. Any allergies must be noted when booking the tour. The Cellar is not wheelchair accessible. As this excursion involves standing and walking for periods of time of approximately 3.5 hours, those guests with mobility concerns are cautioned to evaluate their personal level of ability and stamina. Casual, weather-appropriate clothing and comfortable, flat walking shoes are suggested.
Adult from: $199.00 USD
Child from: $169.00 USD
Meal