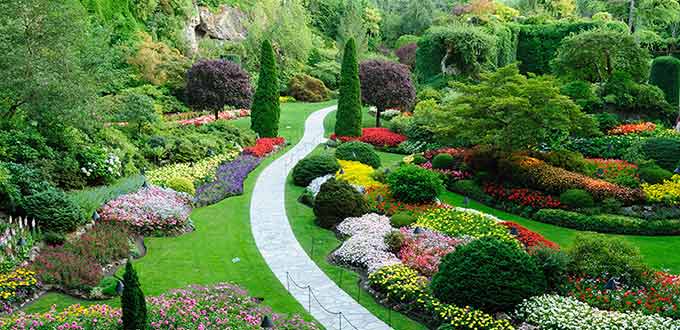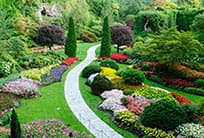 Butchart Gardens, Picnic & Victoria Highlights
Victoria, British Columbia
Duration 4 1/2 hrs
See Victoria's highlights then smell the fragrant flowers at Butchart Gardens and tantalize your taste buds with a bountiful picnic. With views of Beacon Hill Park as well as rolling landscapes and farmland en route, you'll arrive at Canada's famed National Historic Site - Butchart Gardens.
The gardens were transformed from a lifeless rock quarry to a horticultural masterpiece over 100 years ago. Stroll at your own pace through 55 acres of beautiful blooms and themed gardens. Upon arrival you'll be directed to your picnic site on the residence lawn and provided with your picnic basket prepared from fresh and locally grown organic produce. You may choose to enjoy your picnic on the lawn over a ground cover or at a picnic table.
On your return, enjoy a narrated sightseeing tour of Victoria's downtown area, including Chinatown, the historic Empress Hotel and the picturesque Parliament buildings. Your participation on this excursion will help support the local James Bay Community School, allowing vulnerable families the opportunity for their children to be able to partake in youth getaways, summer sports camps and more.
Need to Know:
Note: Walking time and distance is at guest's discretion, approximately 1 to 1.5 miles and up to 150 steps. Stairs, uneven terrain and steep inclines can be avoided by following routes marked accessible. Order of sights may vary. You'll be at the gardens for about 2 hours and 45 minutes. There are no carts or trams inside the gardens. Most of the Gardens are wheelchair accessible, with the exception of "the mound" in the Sunken Garden and certain sections of the Japanese Gardens. Complimentary manual wheelchairs are available at the Gardens for a $10 refundable deposit. They cannot be reserved and are on a first-come-first-served basis, though we have never encountered a situation in which they have run-out of wheelchairs. The Gardens are 100% non-smoking and non-vaping in all areas, including the parking lot. Selfie-sticks" are not permitted inside the Gardens.
Adult from: $219.00 USD
Child from: $169.00 USD
Meal

Family Recommended

Accessibility