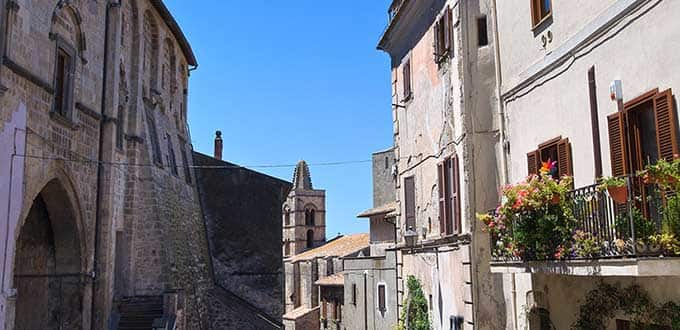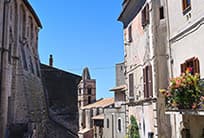 Tarquinia & The Etruscans
Rome (Civitavecchia), Italy
Duration 4 1/2 hrs
Not far from Civitavecchia lies Tarquinia, a fascinating UNESCO World Heritage Site. Due to its huge and efficient fleet, Tarquinia was once one of the most powerful Etruscan cities and an artistic center. Today, it is known for its quaint squares lovely palaces and the Etruscan Necropolis. Visit to Palazzo Vitelleschi, a splendid 15th century Gothic-style castle. The museum contains a wealth of Etruscan treasures. Walk the streets of the old town with its charming character. Some of the impressive medieval walls are still standing.
Visit the Etruscan Necropolis, containing numerous sarcophagi that were found in its tombs lying beneath rolling farmlands just outside Tarquinia. Your guide will lead you past underground tombs decorated with lively frescoes of Etruscan life. Historians have been able to reconstruct life in Etruscan times from these paintings. Your tour culminates with a visit to a local farmhouse where you'll discover the local flavors when you sample their homemade goods.
Need to Know:
Note: You'll need to navigate stairs to reach the underground tombs and uneven terrain to reach the Necropolis and slopes in Tarquinia. Guests who are planning to visit religious sites during free time or on tour, please dress appropriately; no bare shoulders or shorts are allowed. Offered on all Norwegian Spirit sailings except as noted and on Norwegian Epic round-trip Barcelona sailings only. Tour will not operate on Mondays as the Palazzo Viterlleschi Museum and Etruscan Necropolis are closed.
Adult from: $135.00 USD
Child from: $85.00 USD
Snack