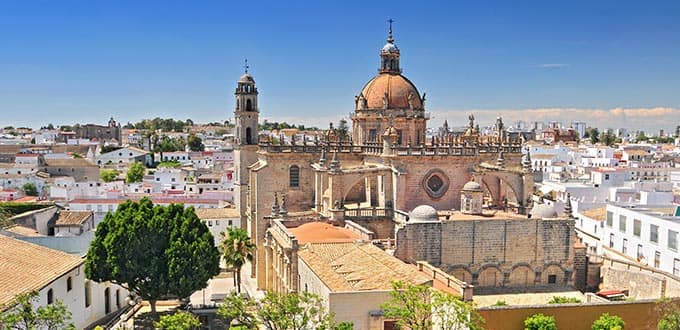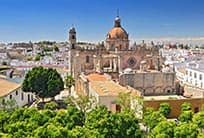 Go Local - Tapas Lesson at Bodega Casa del Marqués
Seville (Cádiz), Spain
Duration 4 hrs
Enjoy a glass of sherry while learning to make authentic tapas at the Bodega Casa del Marques, a 19th-century palace built for a wine merchant. The elegant residence is decorated with period furnishings that lend it an ambiance so authentic that it feels as if you were transported to another time. While there, you will learn to make tapas, some traditional and others topped with surprisingly inventive ingredients. These small-plate snacks reflect the local cuisine and are typically served with a glass of sherry, especially in Jerez, which has been producing the fortified wine for more than 175 years. The exact tapas that you will prepare will depend on which ingredients are freshest and most flavorful. They might include fried fish, meatballs or something a bit more unusual such as stewed ox tail. Be sure to add favorite ingredients, as you will dine on the tapas afterwards.
HIGHLIGHTS:
• Participate in a hands-on culinary class at a 19th-century palace built for a wine merchant.
• Learn to prepare authentic, small-plate tapas with traditional and unusual ingredients.
• Dine on the finished tapas and enjoy a glass of sherry as an accompaniment.
Need to Know:
This tour includes about 2½ hours walking and standing with some inclines, cobblestones and uneven surfaces to negotiate. The tour is not available to wheelchair guests and may not be suitable for those with mobility concerns, who should evaluate their ability and stamina before joining the tour. This tour must be purchased at least 3 days prior to the operating date.
Adult from: $179.00 USD
Child from: $179.00 USD
Meal