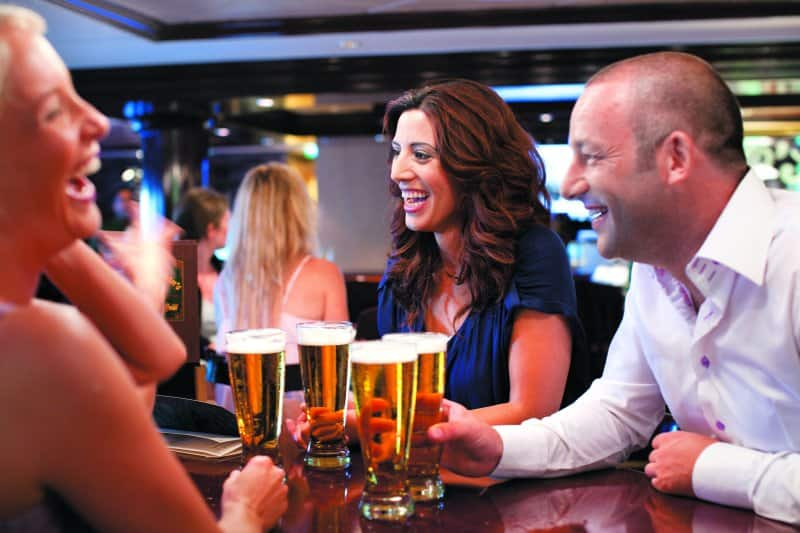 Oh, the joys of an all-inclusive cruise vacation! One of Norwegian Cruise Line's greatest appeals is the complimentary amenities included in your trip package. Not only are almost all of the ships' greatest assets at your fingertips for free, but you also never have to spend an extra dime to eat! The main dining room, as well as the buffets and several cafes throughout the ship, are also included with the cost of your cruise. I don't know about you, but unlimited access to savory meals, sophisticated delicacies, and sweet desserts is my idea of a vacation fantasy.
Now when it comes to adult beverages – as well as all of non-alcoholic drinks for kids – you have the option to purchase all-inclusive beverage packages that provide an extra special convenience. But before you cash in on this upgraded option, here are a few pros and cons to consider.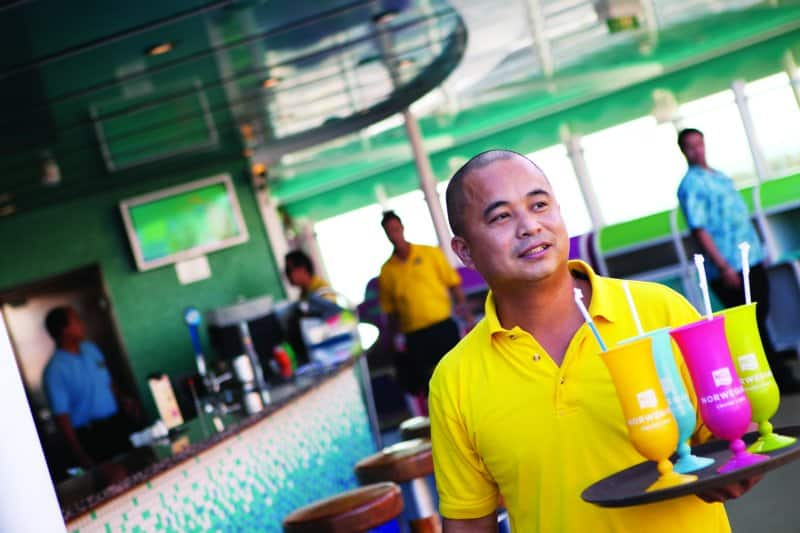 Convenience:
Perhaps one of the greatest advantages of the all-inclusive beverage package is not having to overspend, or even reach for your wallet --- and certainly not your car keys! While you're on ship, there's nothing more relaxing than enjoying celebratory libations, whether it be a poolside piña colada, a pre-dinner craft beer, a sophisticated wine sampling with dinner, or a mojito on the dance floor.
What's Included:
With your all-inclusive drink package, you essentially pay a flat fee for each day of your cruise. For this price, you have access to unlimited drinks, albeit with a few stipulations. For instance, you won't be able to order a bottle of champagne because the Premium Beverage Package, priced at $99.00 per day, is based upon a per-glass fee of no more than $15.00 per drink. However, you do receive a wide selection of soft drinks, beers, spirits, cocktails, wines, and bottled or draft beer during your entire cruise. When you consider the costs of your total consumption throughout the day – from poolside sodas to dance club parties --- this can be considerable savings.
Other Package Options:
There are also far more modest and non-alcoholic selections to choose from, such as a Corks and Caps Wine and Beer Package for $65.00 per day, an adult and teen soda package, priced at $7.95 per day, and even one for just kids at $5.95 a day.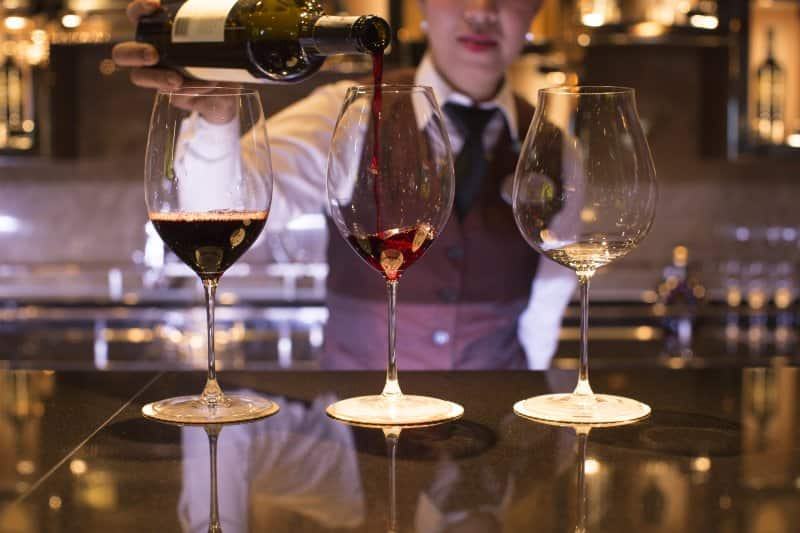 Cost:
While unlimited access to tonic waters and sodas for as low as $5.95 per day is a steal that you will surely want to seize for everyone in your family, think twice before splurging on a package such as the Premium Beverage Package. Although this incredible deal is perfect for those who want to enjoy a sophisticated experience and indulge in refreshing beverages all day long, be mindful that when you purchase this package, it will also have to be purchased by everyone in your cabin. In other words, no splitting allowed.
Nonetheless, when you consider the costs of what you might spend on a few glasses of wine, and then add in your typical daytime soda consumption when you are on vacation, you may still find that you come out ahead with the Premium Beverage Package. Beverage consumption is one of the smaller costs we tend to overlook when we travel, which is why Norwegian goes out of its way to make every dollar --- and moment --- count for its guests. They want you to return every year and help yourself to their incredible buffet of vacation experiences.
NOTE: This article was updated on March 6, 2019 for accuracy and to include new cruise itineraries.