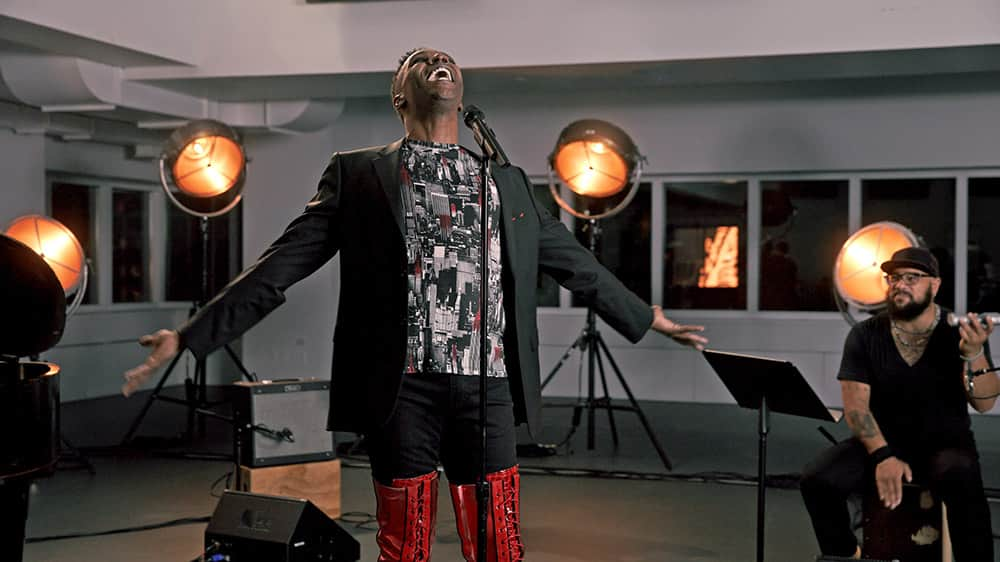 Norwegian's award-winning entertainment onboard offers Broadway hits and buzzworthy original shows across our dynamic fleet. If you've yet to experience our incredible array of performances, or if you're a big fan of our lineup, you'll want to tune in for a rare chance to experience the best of the best in musical theater from the best seat in the house – your own!
Performances for "Live From Broadway" will include: Michael Fasano, singing "Can't Take My Eyes Off of You" from the Tony Award®-winning musical "Jersey Boys" available on Norwegian Bliss; Brenda Braxton, singing "On the Sunny Side of the Street" from "After Midnight" available on Norwegian Escape; Marissa Rosen, singing Cyndi Lauper's "True Colors" from "Priscilla, Queen of the Desert" available on Norwegian Epic; Stephanie Pope, singing Donna Summer's "Last Dance" featured in the Australian musical "Velvet" available on Norwegian Jewel and Norwegian Breakaway; Leandra Ellis-Gaston and Zach Cossman, performing a duet to "Almost Paradise" from "Footloose" available on Norwegian Joy; Colin Summers, singing "Blue Suede Shoes" from "Million Dollar Quartet" available on Norwegian Getaway; and Alan Mingo, singing "Land of Lola" from the Tony Award®-winning musical "Kinky Boots" available on Norwegian Encore, our newest innovative ship.
"It brings us tremendous joy to be able to share our award-winning entertainment with our friends during a time like this and seeing our family of performers relish the opportunity is incredibly heartwarming," said Norwegian Cruise Line President and CEO Harry Sommer. I cannot wait for our guests to see their favorites again at sea very soon."
In addition to these stellar performances, you'll get a front row seat to behind-the-scenes conversations with cast members regarding what it means to them to perform for the first time in many months. The nearly 40-minute "EMBARK NCL Spotlight" episode, "Live From Broadway," will stream live at www.ncl.com/embark on Dec. 17, at 9 p.m. ET, before being made available on-demand.
"Entertainment is one of the most uplifting ways to connect with people, whether you're on stage or in the audience," said Norwegian Cruise Line Senior Vice President of Entertainment and Cruise Programming Richard Ambrose. "It brings us together, broadens our horizons and for a moment in time, it lets us forget our worries. While we haven't been able to connect with our guests, cast and crew during this extraordinary time, we wanted to deliver our friends at home an intimate showcase of some of our top productions across our fleet, while also offering this marquis of talent a stage to share their musical gifts with viewers around the world."
To watch the first episode, featuring The Choir of Man, visit www.ncl.com/embark. Be sure to tune in for the "Live From Broadway" live stream on Thu., Dec. 17th at 9 p.m. ET.