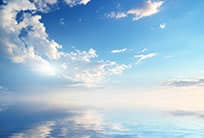 Center of the Universe and Beyond
Victoria, British Columbia
Duration 3 hrs
Take an insider's tour of the Dominion Astrophysical Observatory, a national historic site that is more commonly known as the Centre of the Universe. The observatory perches on Little Saanich Mountain high above Victoria and has been instrumental in studying the night sky since opening more than a century ago. Its two telescopes has contributed significantly to our understanding of the Milky Way, magnetic stars and distant quasars and galaxies. But you don't have to be an astronomer to appreciate the observatory's research and findings. An enlightening planetarium show and a look at the Plaskett telescope will make even the most complex astronomical concepts easier to understand. That telescope has been upgraded over the years and is nearly 10,000 more sensitive than when it was built in 1918. It is still used every clear night and provides crucial data, often in determining the orbits of comets and asteroids.
HIGHLIGHTS
• Tour the Dominion Astrophysical Observatory, also known as the Centre of the Universe.
• Watch an enlightening presentation in the planetarium and see the Plaskett telescope.
• Gain an understanding of the discoveries made at the observatory over the past century.
• Travel through Victoria's beautiful downtown on the way to and from the observatory.
HELPFUL HINTS
• Dress in weather-appropriate clothing.
• Wear flat comfortable walking shoes.
Need to Know:
Note: This tour is available to guests with limited mobility who utilize a collapsible wheelchair, can make their way on and off the coach and have a companion to assist them.
Adult from: £105,99 GBP
Child from: £105,99 GBP
Family Recommended