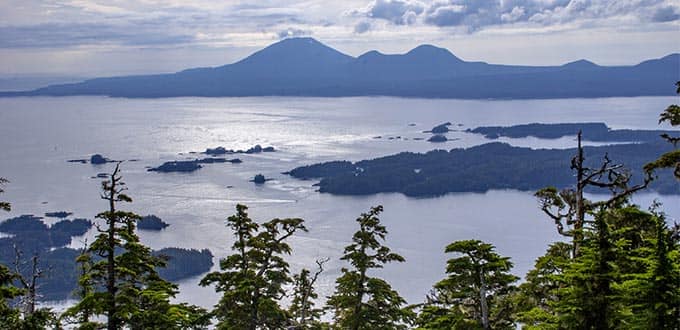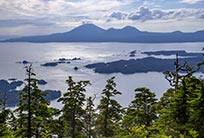 Siginaka Island by Cruise & Paddle
Sitka, Alaska
Duration 3 hrs
Settle in aboard an expedition catamaran for a wonderfully picturesque cruise to a private island, the starting point for a kayaking adventure through the Siginaka Islands. The cruise will set the stage for what lies ahead, as the scenery will be spectacular. Still, few experiences rival exploring the islands in a sea kayak, where the serenity is so overwhelming that you will feel at one with nature. As you paddle around the islands, the guide will point out the marine life, which should be easily visible in the shallows. Abundant crabs, sea stars and jellyfish live just below the water's surface. Animals such as sea otters, harbor seals, sea lions and porpoise are frequently spotted as well, some breaching the water's surface, others sunning on the rocky shores. And be sure to scan the trees for majestic bald eagles. The guide will also describe the influence and culture of the indigenous Tlingits, the area's first inhabitants.
HIGHLIGHTS
• Cruise to a private island in an expedition catamaran.
• Kayak around the Siginaka Islands as the guide points out marine life in the shallows.
• Look for playful sea otters, sea lions and porpoise in the water and bald eagles overhead.
HELPFUL HINTS
• Dress warmly in weather-appropriate clothing i.e. light rain jacket and layers.
• Wear flat comfortable walking shoes.
Need to Know:
NOTES: Tour not recommended for guests full confined to a wheelchair. Guests should be able to navigate stepping (2 steps down) into boat with assistance and be fit enough to paddle in two-person kayak. Access to boat is at the same pier as cruise ship. Boat has an enclosed heated cabin and a restroom onboard. Guests are paired up in 2 person kayaks. Kayaks are launched from a private island that has indoor facilities and a bathroom on the island. Bring light rain jacket, wear layered clothing and comfortable walking shoes.

Adult from: £190,08 GBP
Child from: £158,26 GBP
Snack