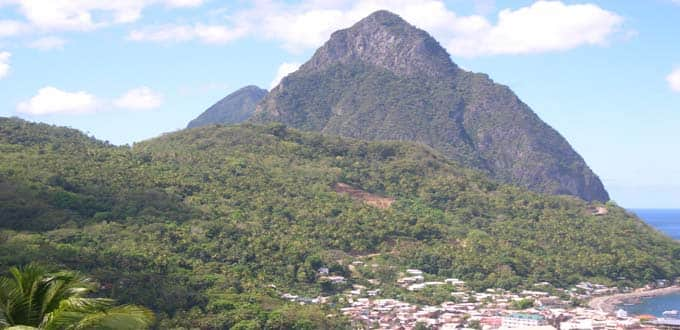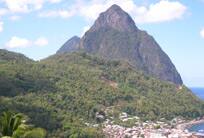 Between the Pitons Catamaran Cruise
Castries, St. Lucia
Duration 4 hrs
Enjoy a fun cruise along St. Lucia's coastline to experience the magnificent Pitons. As your catamaran sails out of Castries harbor, you'll cruise along the west coast, passing the picturesque peninsulas of Vigie and La Toc. Sit out on deck to enjoy the sun and beautiful views – there's also a cockpit onboard for those that may prefer shade. Take in the lush vegetation of the coastline and the small villages of Anse la Raye and Canaries. Continue to Soufriere Bay where you'll see the Petit and Gros Pitons rising majestically 2,600 feet out of the sea. Enjoy great photo opportunities, capturing this wonder of nature as the catamaran circles the bay.
Continue your cruise along the coast to the scenic bay of Anse Cochon where an assortment of dry snacks will be served along with refreshing beverages before taking a relaxing swim in the lovely waters of the Caribbean Sea. Cruise to the idyllic Marigot Bay, one of the island's most beautiful bays, famous for many battles between the English and the French. Enjoy Caribbean music as you cruise back to the pier.
Need to Know:
Note: Participants must be at least 4 years of age. The cockpit is spacious but cannot accommodate all guests. Guests who go ashore do so with the understanding that they will be mixing with members of the general public.
Adult from: £81,34 GBP
Child from: £56,69 GBP
Family Recommended