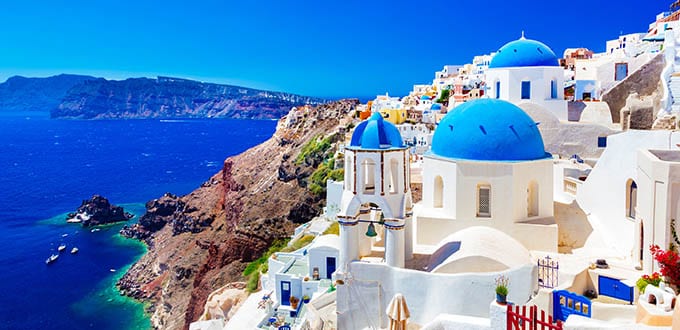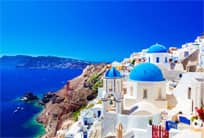 Let's Take a Selfie – Santorini
Santorini, Greece
Duration 4 1/2 hrs
Capture the moment by taking the perfect selfie photo in Santorini! Instantly share your experience with family & friends on your favorite social media site as many of the stops will include wi-fi in real time. Selfie experts will teach you how to take the best selfie photo including composition, posing, lighting etc. Capture the spirit of this incredible destination.
Your tour will start with a scenic drive from the ship to the Aroma Avlis. Your walking tour will have designated selfie stops at: • Aroma Avlis
• The Blue Domes Churches of Oia
• Church Bells in Fira
To make this experience even more fun, you will be provided with a selfie stick and utilize our Selfie Station in order to help catch the perfect picture. While at Aroma Avlis, you will enjoy a wine tasting and explore one of the most famous wineries on the island.
Need to Know:
Note: Tour ends at Fira, from this point guests can take the cable car at their own expense or walk down the hill. Not recommended to guests with walking difficulties. Bring your own fully charged cellphone or camera. The tour is not recommended to guests who utilize a wheelchair or with mobility concerns as it involves a considerable amount of walking on uneven ground, some steps and cobblestone streets. The order of sites visited may vary. Wear comfortable shoes, sunglasses and comfortable clothing. Bring your own fully charged cellphone or camera. A limited amount of selfie sticks will be available to share.
Adult from: £102,19 GBP
Child from: £78,42 GBP