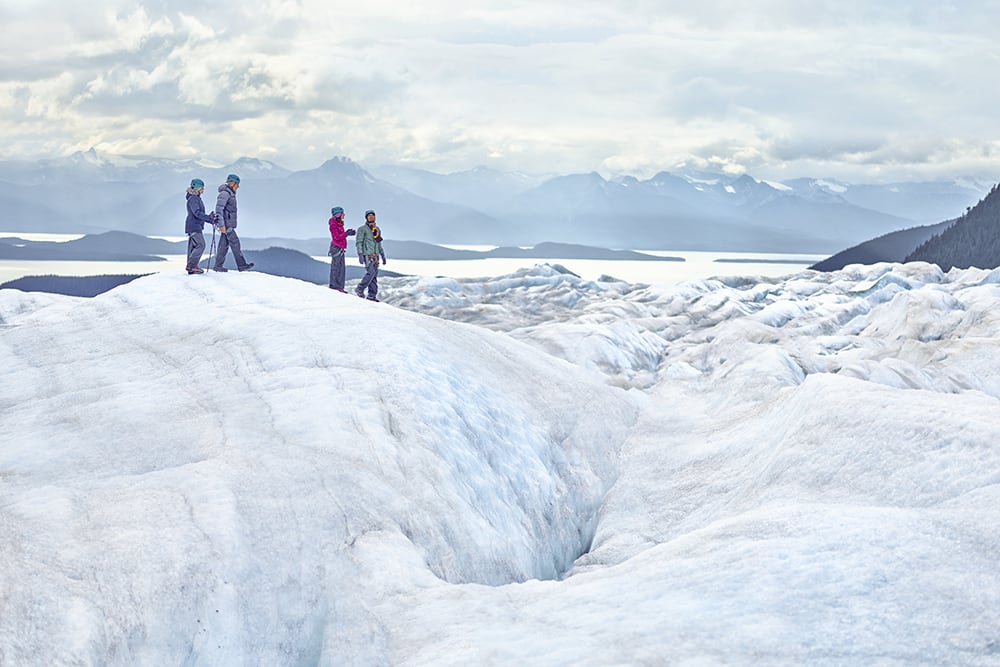 Are you planning for a Crucero en Alaska 2023? You'll be pleased to find that Norwegian Cruise Line offers a selection of Crucero por Alaska vacation options. We have five ships scheduled for 2023, including two of our newest ships-Norwegian Bliss and Norwegian Encore. These ships embody our motto of "Let the Outside In," with beautiful new features you won't find on any other cruise line.
Now is a great time to secure your preferred cabin on any of our 2023 Alaska cruises. With Norwegian's freedom and flexibility, we're sure your next Norwegian cruise experience will be the best yet. Read on to explore everything you need to know about our upcoming Cruceros en Alaska en 2023 to get your travel planning started.
¿Listo para empezar a planificar? Explora todos los Cruceros en Alaska en 2023.
2023 Alaska Cruise Ships & Highlights
If you want to experience all the amenities of our newest ships, book an Alaska cruise vacation aboard Norwegian Bliss or Norwegian Encore. Our Breakaway and Breakaway Plus class ships offer some of the best viewing spots for scenic cruising. Wander along The Waterfront, our quarter-mile oceanfront promenade, featuring specialty dining and bars. It's one of the best places onboard to enjoy the fresh air and beautiful views.
Grab a mojito at the Bar de mojitos Sugarcane and watch the sun go down. Then head over for dinner at one of The Waterfront's specialty restaurants, such as Moderno Churrascaria, a Brazilian-style steakhouse, or Cagney's steakhouse. If you book a cruise on Norwegian Encore, you'll find Onda by Scarpetta. Onda, the sister restaurant to the highly acclaimed Scarpetta, will transport you to the Tuscan countryside.
Head to Deck 15 to the Observation Lounge for some of the best views from indoors. Floor-to-ceiling windows let you experience the best Alaskan landscapes without being outdoors if you want to enjoy the glaciers, natural landscapes, and wildlife elements.
Departure Ports on 2023 Alaska Cruises
With a Norwegian Alaska cruise, you can choose from various departure ports, including Seattle y Vancouver. If you want a cruise that starts in Alaska, Seward is also a possible departure port in 2023.
Ports of Call on a 2023 Alaska Cruise Vacation
Depending on the itinerary you choose, you could visit some of the following ports of call in Alaska:
Sitka: This scenic island is renowned for its seaside and mountain panoramic views. Learn about Sitka's history, go fishing, or look for other wildlife sighting opportunities.
Juneau: Juneau is a dynamic port of call for adventure seekers. Walk on the Mendenhall Glacier, take a boat ride along Tracy Arm Fjord for more glacier views, try panning for gold, and more.
Icy Strait Point: Icy Strait Point is where you'll find more wildlife than people.
Ketchikan: Explore the lush wilderness in Ketchikan and keep your eyes open for eagles atop the Sikta trees.
Skagway: Skagway is a remote town along the Inside Passage that was once home to more than 20,000 people seeking to get rich by panning for gold.
Seward: Seward offers plenty of adventure for outdoor enthusiasts who want to explore Alaska—go sea kayaking, dog-sledding, rafting, mountain biking, and more.
Valdez: Valdez is located along Prince William Sound and is full of diverse landscapes and plenty of wildlife.
Some of the best scenery comes courtesy of your cruising days through fjords and past majestic glaciers. Potential options include a cruising day through Glacier Bay National Park and Preserve, home to glaciers, snow-capped mountains, and plenty of wildlife. Other possible cruising experiences include Hubbard Glacier, North America's largest tidewater glacier, and Endicott Arm fjord, where you'll find the 600-foot-tall Dawes Glacier.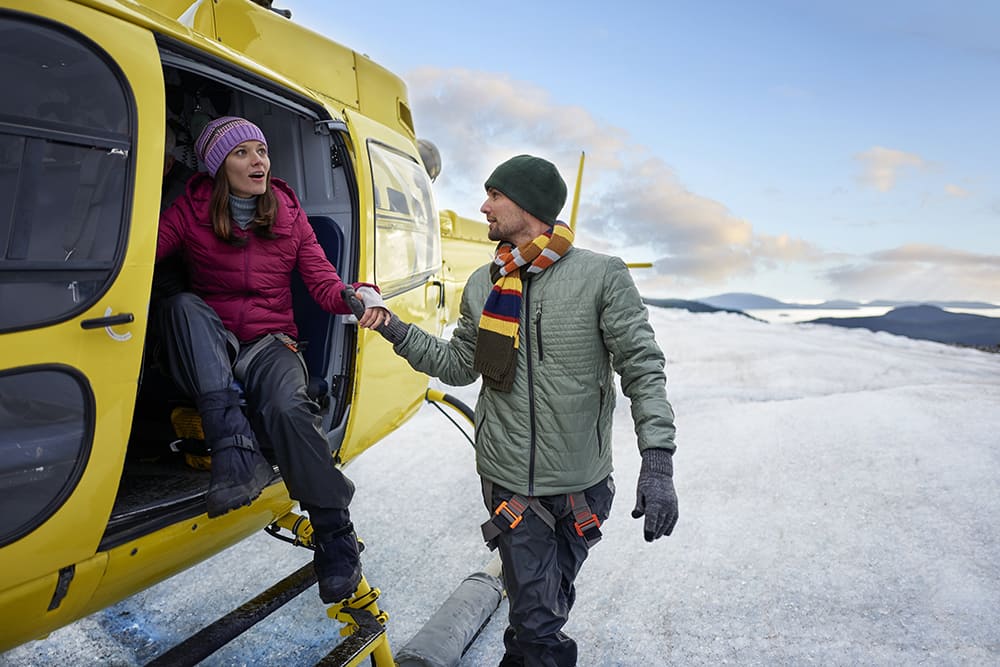 Excursiones en tierra en Alaska
Explore a selection of options for a Norwegian Alaska shore excursion. Adrenaline-pumping tours will appeal to thrill-seekers, and excursions can also accommodate those with limited mobility. Go on a wildlife safari and beach bonfire, enjoy an Alaska bear adventure and flightseeing tour, or book a sea kayaking tour of the Tatoosh Islands. In Juneau, book a Mendenhall Glacier adventure hike where you can set foot on an actual glacier. Don't miss the whale and marine mammals cruise if your cruise stops in Icy Strait Point.
Are you traveling with your family? Norwegian offers a selection of family-oriented shore excursions as well. Go on a Duck Tour in Ketchikan, where you'll get to ride in an amphibious vehicle, or go on a dog-sledding experience in Skagway. You can also book a lumberjack show and crab feast, an opportunity for kids to see an exciting battle of Alaskan lumberjacks. Another not-to-miss excursion is the El pintoresco ferrocarril White Pass. You'll travel in vintage train cars for the 40-mile-round-trip journey, where you'll see waterfalls, gorges, mountains, historic sites, and more.
Find the Right 2023 Alaska Cruise for You
Narrowing down your Alaska cruise options can be daunting. Do you want a longer or shorter cruise? With an extended cruise, you can explore more Alaskan ports and enjoy days cruising along the most scenic passages. If you are short on time, choose a cruise that departs from Seward so that you can start your Alaska adventures right away.
Do you want an Alaska vacation that combines a cruise and land tour? Be sure to check out Norwegian's Alaska cruisetours that combine the best of both. Your Alaska vacation will typically start with a seven-day cruise, followed by four to six days on land.
Are you having trouble deciding which Norwegian 2023 Alaska cruise is right for you? While you're narrowing down your options, be sure to sign up for Ofertas de cruceros de Norwegian. You'll get the latest specials and offers delivered to your inbox.