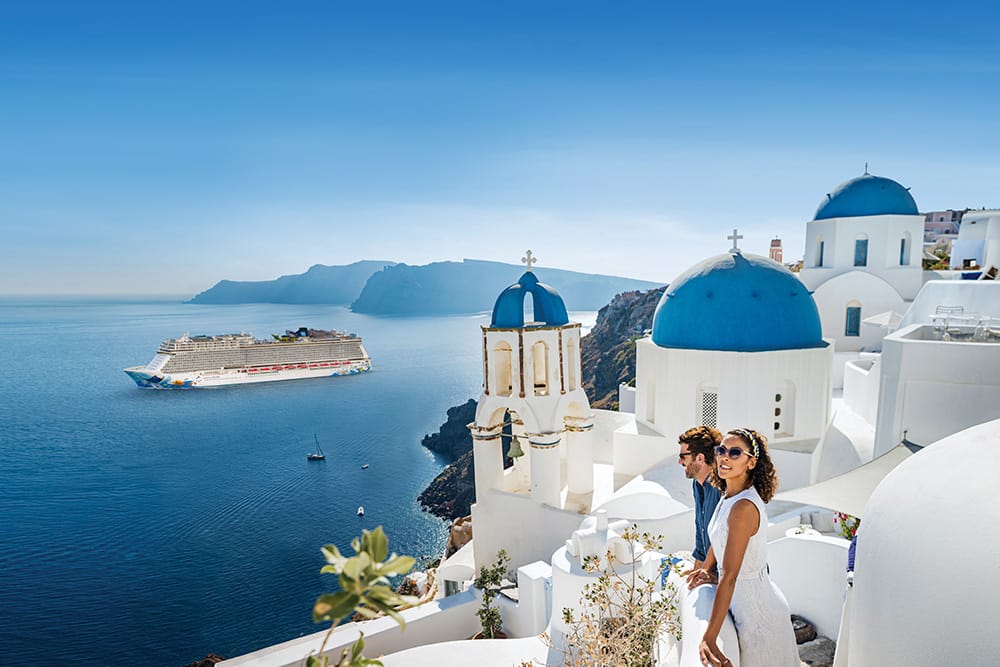 With a vast array of breathtaking cities and picturesque coastlines in the Mediterranean, it's no wonder selecting the perfect location can be daunting. Why not take a cruise vacation on Norwegian and experience the Mediterranean's finest destinations in one memorable journey?
Need some help deciding where to go? Explore these nine captivating destinations awaiting you on a Vacaciones en crucero por el Mediterráneo with Norwegian to inspire your sense of adventure.
¿Listo para empezar a planificar? Explora todos los Cruceros por el Mediterráneo durante 2024.
Puertos de salida para cruceros por el Mediterráneo en 2024
In 2024, Norwegian offers you the opportunity to start your cruise to the Mediterranean adventure from nine distinct ports. Some departure points include stops in regions like the Middle East and Northern Europe, or you can set off on a trans-Atlantic journey.
Departure ports for 2024 include the following:
Destinos de cruceros por el Mediterráneo en 2024
In 2024, Norwegian brings you the Mediterranean's finest. Learn more about nine of the Mediterranean destinations you might visit, accompanied by notable attractions at each stop on your cruise vacation.
1. Barcelona
Embarking from or visiting Barcelona, countless sights and activities will spoil you. As Catalonia's capital, Barcelona is home to remarkable landmarks such as La Sagrada Família, Basilica de Santa Maria del Mar, and La Pedrera. Food lovers should attend a paella cooking class or a sparkling Cava tasting. Wander the markets and enjoy sampling a selection of the best Catalonian cuisine.
Have you been to Barcelona before and looking for something else new to experience? Consider a trip to Montserrat, a pilgrimage site with a remarkable basilica and stunning views. This site is where a statue of the Madonna (the mother of Jesus Christ) got uncovered a millennium ago.
2. Rome (Civitavecchia)
Renowned for its rich history, Roma (Civitavecchia) is a truly iconic city. Explore the Vatican, including the famed Sistine Chapel ceiling, or marvel at architectural wonders like the Colosseum, Pantheon, Trevi Fountain, Roman Forum, Spanish Steps, and Piazza Navona.
For food enthusiasts, a culinary tour through Lungotevere, one of Rome's oldest sections, is a must. Enjoy visiting markets, pizza bakeries, chocolate shops, and a coffee shop where the water traces its source to an ancient aqueduct. Of course, no culinary tour in Italy is complete without some gelato. For your final stop, visit Rome's oldest gelateria.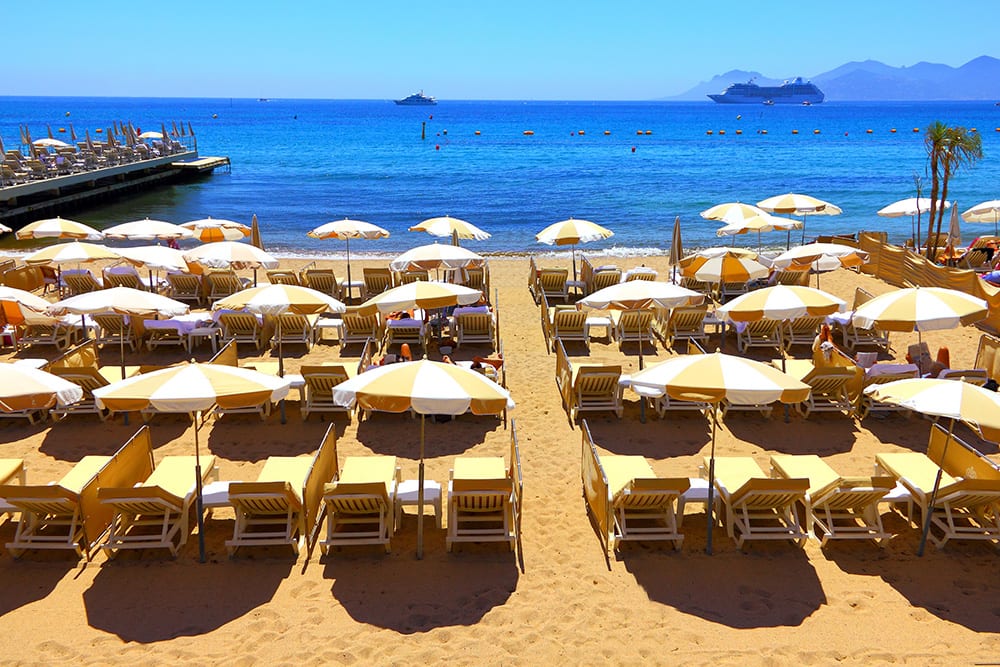 3. Cannes
Cannes is an undeniable French Riviera attraction, especially during the annual Cannes Film Festival. During the festival, you'll find numerous celebrities in town. Take a walking tour to explore the old town, market, and the Picasso Museum. Excursions to nearby iconic destinations like Nice or Monaco are also available.
CRUCEROS RELACIONADOS:
Crucero en Europa: España, Portugal y Gibraltar, 9 días
​​​​​​​Crucero por el Mediterráneo: Italia, Francia y Grecia a Barcelona, 11 días
Crucero por el Mediterráneo: Italia, Grecia y Croacia, 10 días
4. Santorini
Santorini's awe-inspiring cliffs are a classic image of Greece, offering a unique blend of natural beauty, history, and culture. In the village of Oia, stroll through the charming streets lined with white-washed buildings and blue-domed churches. Capture the stunning views of the caldera, especially during sunset, for an unforgettable experience. Relax on one of the island's unique beaches, such as Red Beach, characterized by its striking red sand and volcanic rock formations, or Perissa Beach, known for its black volcanic sand.
Sample the island's flavors by visiting one of the many local wineries, where you can taste the distinctive Assyrtiko wine, a variety native to Santorini. For history buffs, visiting the archaeological site of Akrotiri, an ancient Minoan city buried under volcanic ash, is a must. Take a trip to Fira, Santorini's vibrant capital, and discover its lively atmosphere, excellent dining options, and bustling nightlife.
5. Florencia/Pisa (Livorno)
Livorno is the gateway to Tuscany, Florencia y Pisa. It is the ideal port for exploring the region. In Florence, must-see attractions include Piazza del Duomo, Santa Croce, and Michelangelo's David sculpture. Additional excursions to nearby locations, such as Tuscan wine tastings and Cinque Terre, are also available.
6. Nápoles
Pulg. Nápoles, discover the stunning Amalfi Coast, wander through the well-preserved site of Pompeii, and savor authentic Italian cuisine. Explore the beautiful island of Capri or the coastal town of Sorrento. For those who have previously visited Pompeii, consider the ruins of Herculaneum, another well-preserved ancient site.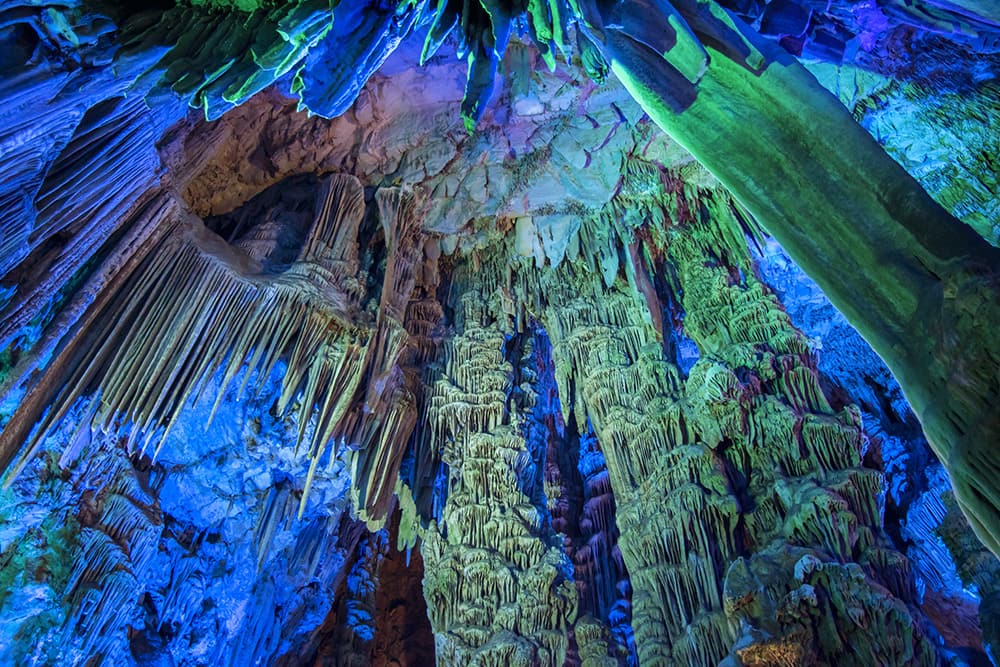 7. Gibraltar
Situated at the Mediterranean Sea's entrance from the Atlantic, Gibraltar is a British Overseas Territory located at the southern tip of Spain. Dominated by the 1,400-foot-high Rock of Gibraltar, the area boasts a complex network of tunnels and caves, such as St. Michael's Cave, a Moorish castle, and a nature preserve for Barbary macaques and partridges.
Explore the Great Siege Tunnels, a fascinating labyrinth built during the Great Siege of Gibraltar during the late 18th century, which played a crucial role in the defense of the territory. Wander through the picturesque streets of Gibraltar's old town, taking in the unique blend of British and Mediterranean architecture, and visit the historic Trafalgar Cemetery, the burial place for sailors from the Battle of Trafalgar.
8. Dubrovnik
Dubrovnik, a magnificent walled city on Croatia's southern Adriatic coast, is often called "the Pearl of the Adriatic." As a UNESCO World Heritage site, Dubrovnik's old town features narrow limestone streets lined with well-preserved, orange-roofed buildings and ornate market squares. The city has been a filming location for several movies and television series, including "Game of Thrones" and "Star Wars: The Last Jedi."
Are you still exploring options for a 2024 cruise to the Mediterranean with Norwegian? Sign up for Ofertas de cruceros de Norwegian to receive the latest specials and discounts directly in your inbox for your next cruise vacation.