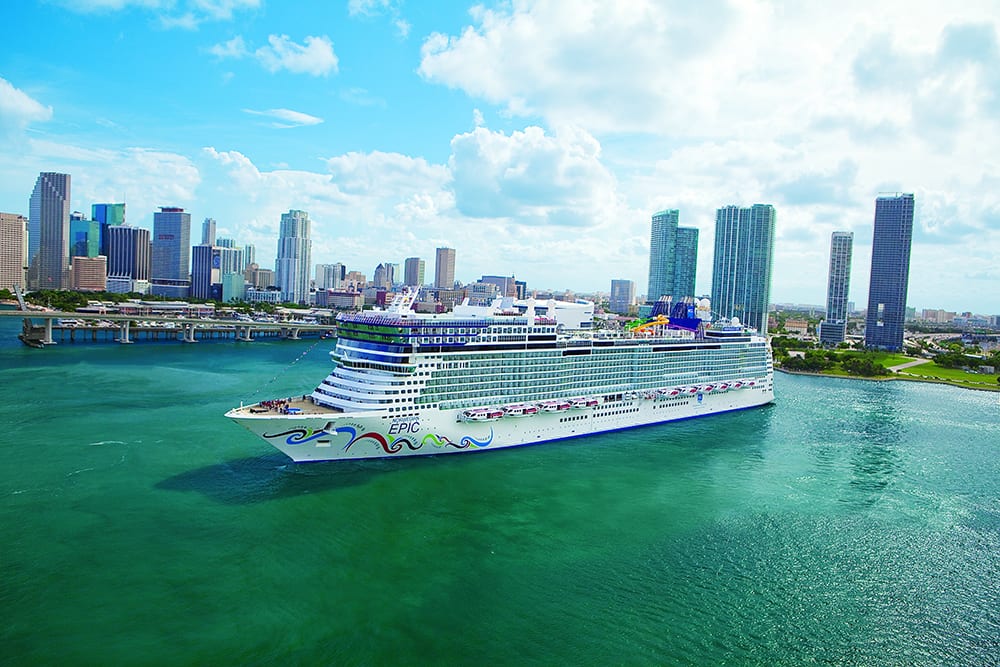 Norwegian Epic lives up to its name with lots of exciting things to do and top-notch entertainment. It was awarded Best Ship Entertainment by Frommer's and continues to set the bar high.
Norwegian Epic was the first ship to include The Haven when it was built, and it's now more luxurious than ever. Extensive renovations were completed during the recent refurbishment, including redesigned suites and experiences. If it's exclusivity you're after, Norwegian Epic has it all.
Whether you are considering a Cruceros por el Mediterráneo, island hopping in el Caribe, or embarking on a once-in-a-lifetime Crucero transatlántico, Norwegian Epic might be the ship for you.
To get your cruise ship planning started, here is a look at some of the exciting activities, dining options, and things to do you'll find on board Norwegian Epic.
Ready to start planning? Explore all Norwegian Epic cruises.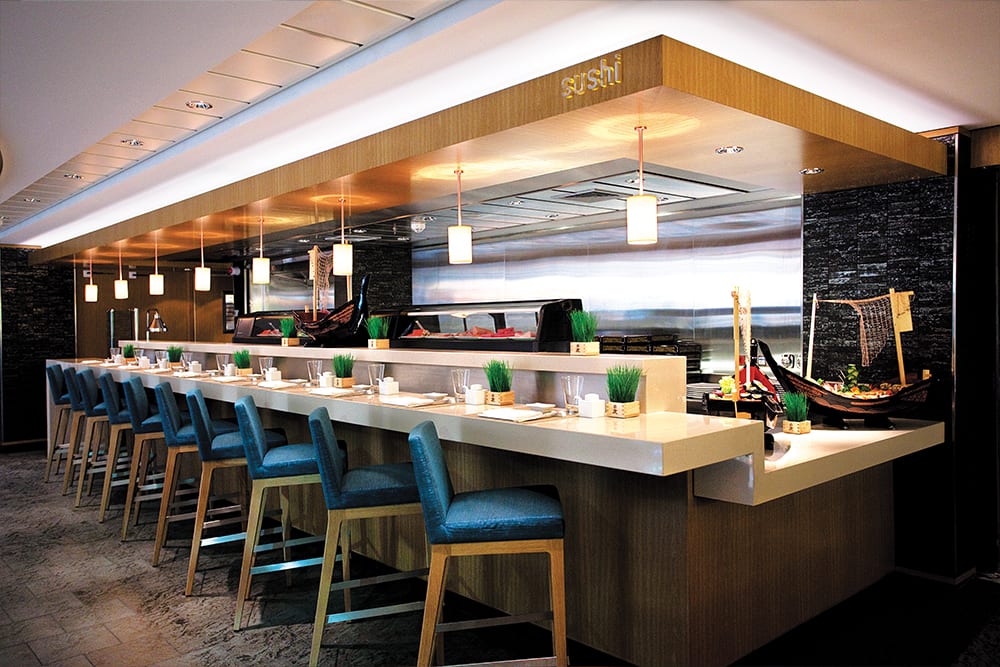 1. Dine at a Specialty Restaurant
When it comes to specialty dining, you'll find your favorite Norwegian restaurants on Norwegian Epic. If you are celebrating a special occasion, consider a reservation at Le Bistro, renowned for its French cuisine and elegant interior. Cagney's Steakhouse features the best cuts of Certified Angus Beef. Don't miss out on other repeat guest favorites such as the Parmesan dusted truffle fries or the made-from-scratch jumbo lump crab cakes.
Guests of The Haven have access to an exclusive dining experience. The Haven Restaurant is complimentary and only available to The Haven guests. You'll find a selection of unique signature dishes and impressive wine offerings from the restaurant's collection.
Craving Italian cuisine? La Cucina serves up the freshest pasta and Italian specialties, such as Veal Scaloppini with Marsala sauce. You'll want to save plenty of room for dessert here as the homemade tiramisu is a must try! If you've ever wanted to try a Brazilian barbecue, bring your appetite to Moderno Churrascaria. Try not to let yourself get full starting off with the 43-item salad bar. You'll need plenty of stomach space for the 12 slow-roasted meats coming around that will be carved tableside.
If these aren't enough to keep you busy every night, you'll also find a Teppanyaki restaurant and Wasabi sushi and yakitori bar.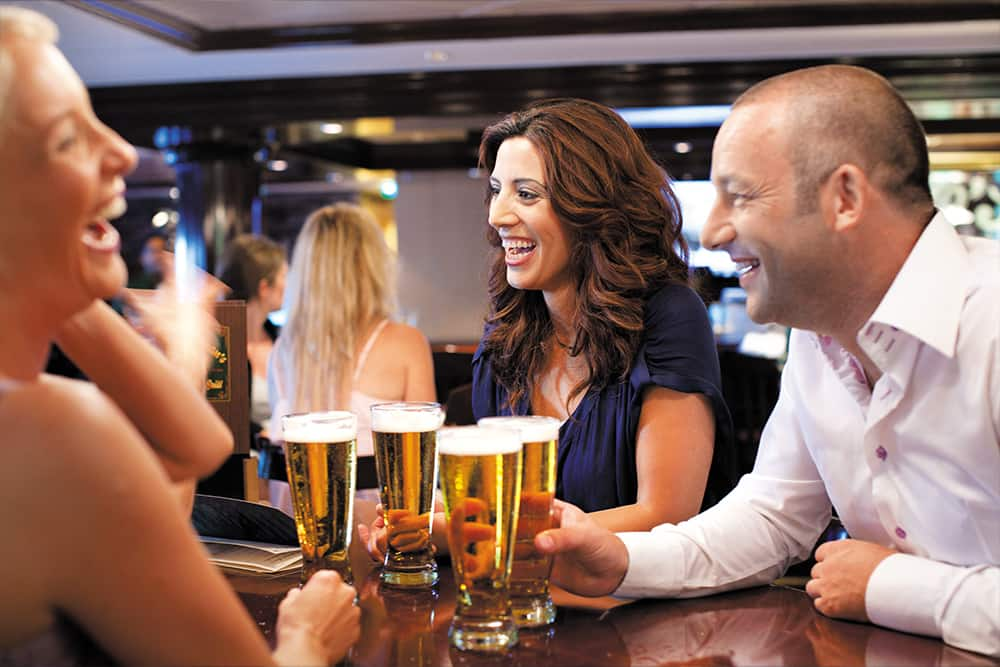 2. Grab a Drink at the Specialty Lounges
Have a pint at Bar y parrilla O'Sheehans which is open 24 hours. You can also chow down on plenty of Irish comfort foods, including prime rib and all-you-can-eat ribs. Fancy a dirty martini or cosmopolitan? Shaker's Martini Bar is the perfect spot to unwind at night with a martini or two.
Maltings Whiskey Bar is where you'll be headed for all things whiskey, whether it's Scotch, American, Irish, Welsh, or Canadian. If you prefer that whiskey with a quality cigar, spend an evening in Humidor Cigar Lounge. You'll find a fully-stocked humidor along with an extensive drink menu.
You can literally chill out at the Skyy Vodka Ice Bar. Patterned after the arctic ice hotels in Scandinavia, this frozen chamber is fully made of ice, from the bar to the glasses. It's a constant 17F inside, so you'll definitely want to thaw out after!
3. Hit the Parties
Whether you're looking for a beach party or a club, Norwegian Epic has both. Spice H20 is an adults-only beach club inspired by the hotspots of famous beach destinations like Ibiza. At night, the pool floor rises to feature a dance floor with giant screen projecting hypnotic visuals. Dance the night away under the moon and stars. You can also put on your dancing shoes and head to Bliss Ultra Lounge to party the night away listening to high-voltage tunes.
4. Watch a Live Performance
Don't miss out on shows like Burn the Floor. This international championship cast will put their best ballroom dance moves on display. There's sizzling Rumba, elegant Viennese waltzes, seductive Tango, and more. These performers know how to heat up the theater and will showcase the classic ballroom styles.
If it's live music you're after, consider stopping by Howl at the Moon. This spot is the world's greatest dueling piano bar, playing all your favorites from the 70s, modern rock hits, and even some hip-hop classics.
5. Take the 200-Foot Epic Plunge
Norwegian Epic was the first to feature the Aqua Park, complete with multiple pools and hot tubs, a kid's only pool, and three multi-story water slides. Don't miss the 200-foot Epic Plunge, the first bowl slide at sea.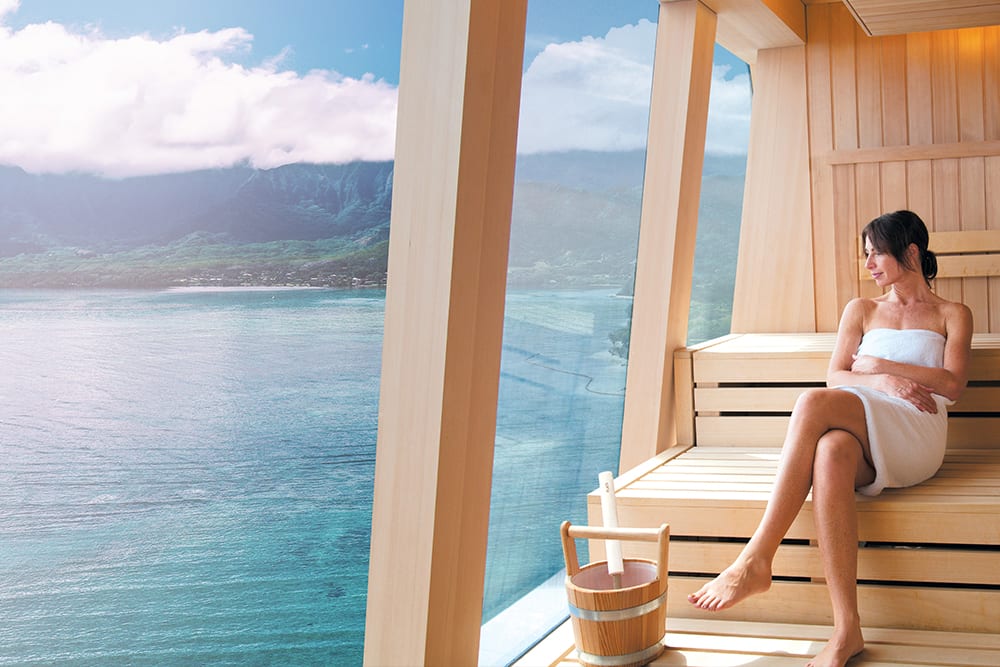 6. Buy a Pass for the Thermal Spa Suite
For the ultimate in spa packages, purchase a pass to the Thermal Spa Suite. If you book a Spa Suite in The Haven, you'll have complimentary access to the Thermal Spa Suite. Note: The Thermal Spa Suite is for guests 18 and over.
This unique concept is devoted to treatments that benefit the mind and body. Start off with a dip in the Thalasso Therapy Pool which will give you a feeling of weightlessness. Dip in the hot tub to start relaxing your body even more and go straight into the steam room to alleviate pain, relax stiff joints, and improve your immune system.
The sauna is next, which is great for detoxing your body. As you sit in the dry heat, your sweat glands and heart work to purify your body. Finish off by a nap on the heated mosaic lounge chairs, designed to bring your body to temperature again.
Have we convinced you to book a cruise on Norwegian Epic yet? If you are still in the early planning stages, be sure to sign up for Norwegian's ofertas de cruceros to get the latest specials delivered right to your inbox.