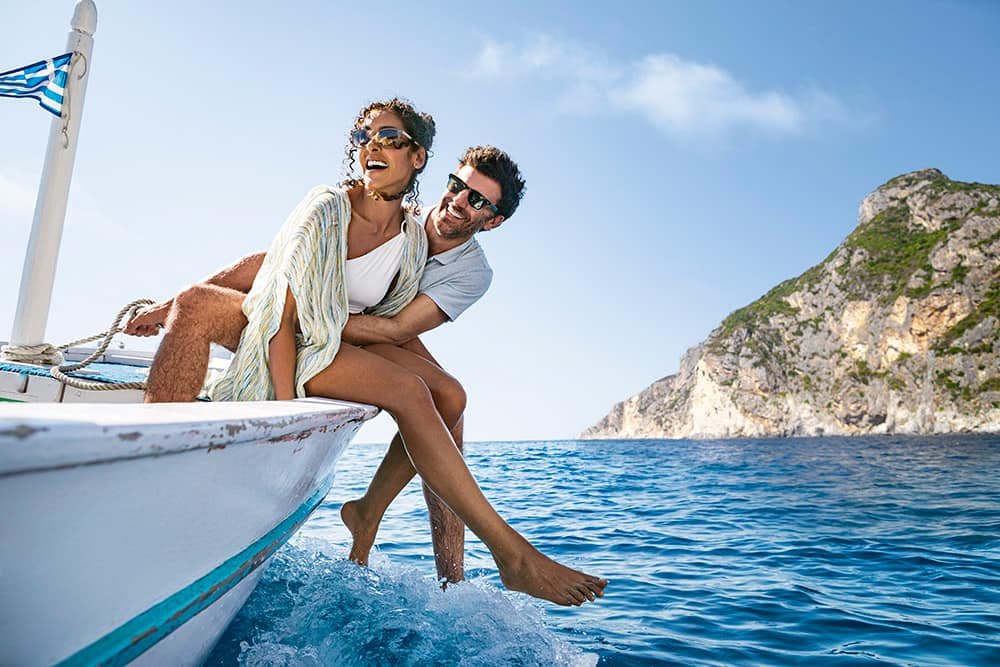 Few holidays are as picturesque as a cruise to the Greek Isles. The opportunity to stroll along blue-domed villages and swim in turquoise waters is nothing short of picture-perfect when it comes to idyllic getaways.
If you've been considering a Greek Isles cruise, there's no better time than now to start planning. Norwegian offers several departures for Greece cruises from Athens, Venice, and Rome with stops in must-see ports like Santorini, Mykonos, and Corfu, to name just a few.
Add in Norwegian's flexible booking policy and you can relax knowing your next cruise experience will be the best it can be. Read on to know more about what to expect on a 2022 Greek Isles cruise with Norwegian.
Ready to start planning? Explore all 2022 Greek Isles cruises.
2022 Greek Isles Cruise Departure Ports
When you book a 2022 Greek Island cruise, departure port options include Athens, Rome, and Venice.
Greece Cruise from Athens
A cruise from Athens leaves from nearby Piraeus. Before your cruise departs, visit iconic sights such as the Acropolis, the Pantheon, Hadrian's Library, and more. As the oldest city in Europe, you'll enjoy dynamic historic sites, monuments, and things to do.
Greece Cruise from Rome
If you choose a cruise from Rome, the port is in Civitavecchia, which is about an hour away from Rome. Like Athens, you have an endless number of historic places to explore, including the Colosseum, Vatican City, and the Vatican Museums. If you want to stay close to the port, Civitavecchia has dozens of archaeological sites and monuments. The port itself is historic; it was the home of Fort Michelangelo.
Greece Cruise from Venice
On a cruise from Venice, spend time exploring the beautiful canals, food, and arts. Take a gondola ride, eat at a local cicchetti bar, try the famous Bellini at Henry's Bar, and book a day trip to Murano Island to see the famous glass blowing.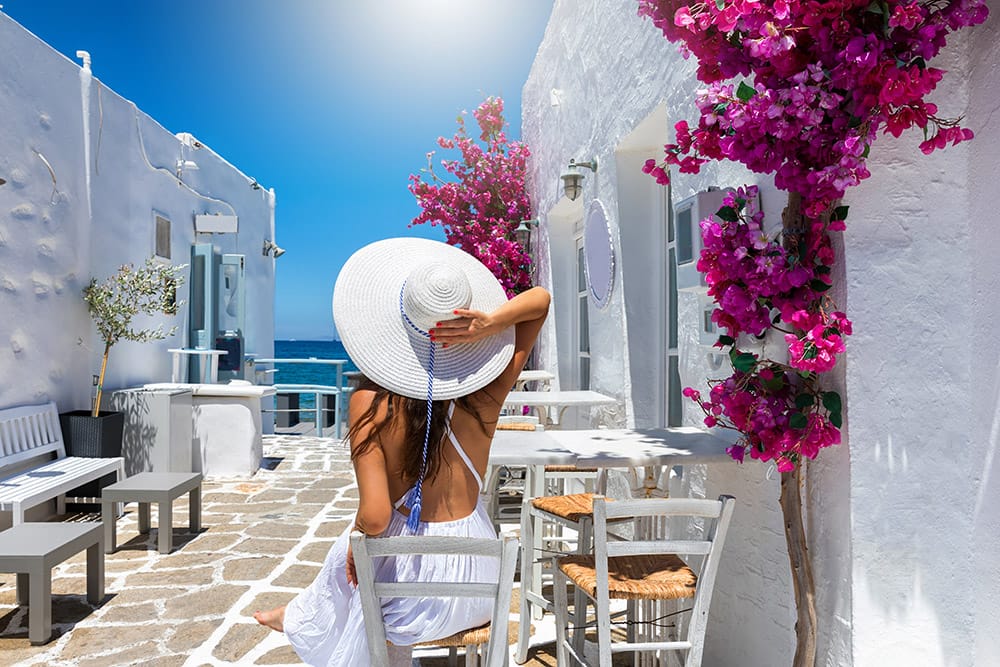 Ports to Visit on a Greek Isles Cruise
Depending on which 2022 Greek Island cruise you book, your ports of call could include any of the following islands or mainland Greece port cities.
Iraklion (Crete)
In Crete, visit spots such as Knossos. According to legend, Pasiphae, wife of King Minos, gave birth to the Minotaur here. A Minotaur is half-man, half-bull. Another intriguing village is Krousonas, where you can see the St. Irene of Kroussonas Monastery.
If you are interested in the gastronomy of Crete, consider booking an excursion such as A Taste of Crete, which takes you to the wine-producing region of Peza.
Corfu
Visit beautiful villages such as Gastouri, where you'll find the Achilleion Palace. If you drive along the coastal road of Perama, you'll have a chance to stop for photos of the beautiful Mouse Island off the coast. Corfu is known for its Koum Kouat liqueur. You can book an excursion to visit a local distillery where you can sample this spirit and buy some to take home.
Santorini
Santorini is one of the most famous Greek Isles. Explore the clifftop village Oia, renowned for some of the world's best sunsets. Visit a winery and learn how Santorini grows award-winning grapes despite the high winds prevalent on the island.
If you're up for a real adventure, book a volcano hike. On this excursion, you'll take a 30-minute boat ride to the volcano, where you'll set out on a quick-paced 30-minute hike that takes you to the active crater. The hike is close to a mile and takes place over rocky and gravel terrain.
Mykonos
Mykonos is renowned for its white buildings and churches with blue and red domes, beautiful bays, turquoise waters, and signature windmills. In Mykonos, you can also book an excursion to Delos, which is a UNESCO World Heritage Site. It's said to be the mythical birthplace of the God Apollo and Goddess Artemis. Don't miss strolling down the "Avenue of the Lions."
Rhodes
Legend states that the old port of Mandraki may have been where the Colossus of Rhodes, one of the Seven Wonders of the Ancient World, was located. Walking from the old port, you will walk along the old city walls. Visit the stunning Grand Masters Palace or wander the old medieval center where you can shop or have lunch.
If you head out to the east coast of Rhodes, you can see the ancient city of Lindos and its acropolis.
Olympia (Katakolon)
As its name suggests, Olympia is home to the archaeological site of Olympia, where the first Olympic Games were held back in 776 B.C. At the Archaeological Museum, you'll find many artifacts found at the Temple of Zeus.
If you're looking for a relaxing day, book a beach transfer to Kourouta Beach, where you can swim in beautiful blue water and relax under the warm sun.
Patmos
In Patmos, you'll find World Heritage Sites that pay homage to the apostle Saint John, including the Monastery of Saint John that celebrates his life. You can also see the cave where he spent many years in exile. The Cave of the Apocalypse is where he wrote the Book of Revelations.
Volos
In Volos, don't miss attractions such as the Monasteries of Meteora. Dating back around 600 years ago, these structures on rocky pinnacles show how Greek Orthodox hermit monks lived. For some beautiful views in Volos, visit Mount Pelion, where you can see 24 different villages down below leading out to the sea.
Argostoli (Kefalonia)
Go below the surface to find some of the best attractions in Argostoli. Drogarati Cave and the subterranean Melissani Lake are two of the most beautiful natural attractions of Cephalonia.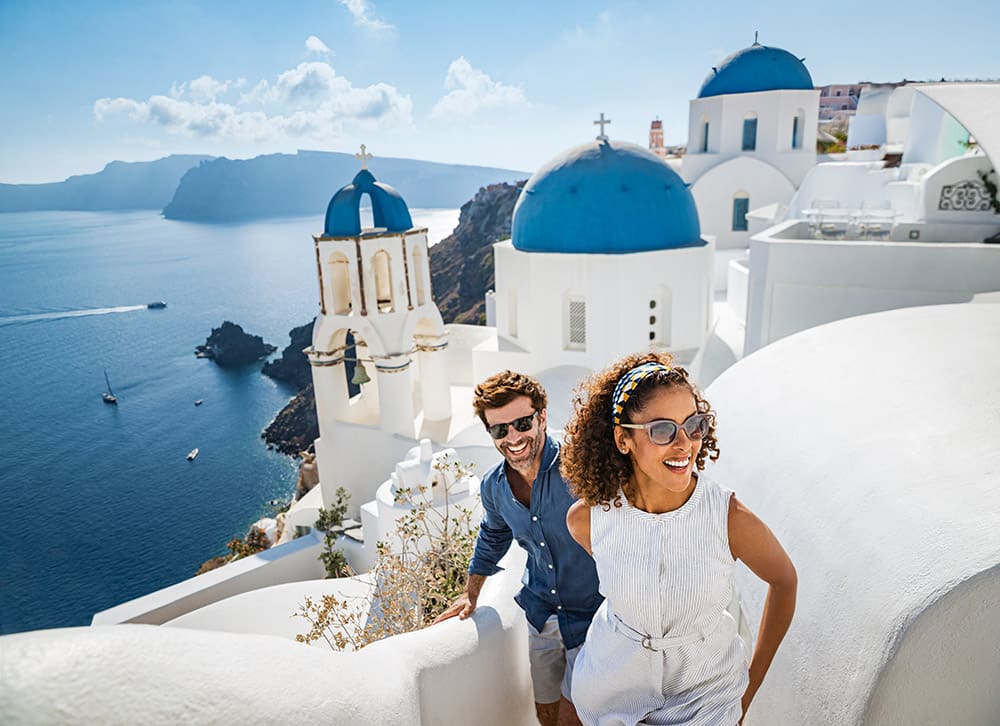 Are you still deciding which sailing is suitable for you? If so, be sure to sign up for emails to stay up to date with Norwegian's Cruise Deals and have the latest special offers delivered to your inbox. When you're ready to book your 2022 Greek Isles cruise, you'll know you're getting the best deal available at the time. Where are you cruising next? Let us know in the comments!