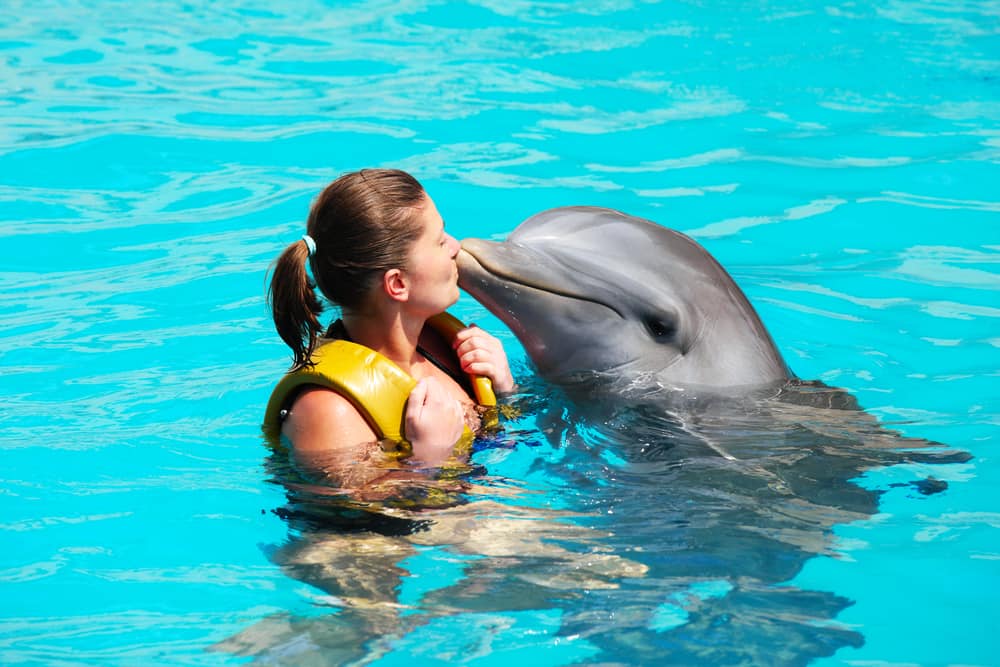 Are you cruising to Bermuda? Discover the best Bermuda excursions for when you land in port.
Bermuda is best known for its rosy-hued beaches. However, this popular travel destination offers so much more than miles of pink sand beaches. The best Bermuda shore excursions highlight the island's rich natural history, stunning sights, and distinctive British culture.
Norwegian's shore excursions in Bermuda are geared towards any traveler. Whether you love adventure, shopping, or sightseeing, you'll find plenty of Bermuda tours and activities just for you. Here are some of the best Bermuda cruise excursions.
1. Bermuda Catamaran Sail & Snorkel Excursion
The Restless Native Catamaran Sail & Snorkel Excursion is one of our guest favorites. No doubt you'll agree that it is one of the best excursions in Bermuda. On this tour, you'll step onboard a comfortable, spacious sailing catamaran and spend the day, sailing, snorkeling and having a blast. On this tour, you'll learn all about the geology and history of Bermuda from guides certified by the Bermuda Department of Tourism. Don't forget to try the free Rum Swizzle.
2. Bermuda: Off the Beaten Path
If you want to see Bermuda off the beaten path, consider taking the Hidden Gems Exploration Adventure Shore Excursion. You'll travel across Bermuda to Tom Moore's jungle. The jungle offers plenty of heart-racing adventure for even the most fearless travelers. You can explore caves or explore the coral reefs. On the way back to the pier, the tour stops at a local, ice cream shop, where you can choose from 30 different homemade flavors of ice cream.
3. Bermuda Dolphin Swim Experience
If you've got kids in tow, you won't want to miss the Bermuda Dolphin Experience. This shore excursion is for cruisers ages 6 and up. It includes both shallow and deep water interaction with the dolphins. You can set on a platform, and the Dolphins will come right up to your lap. Or you can swim with the dolphins under and around you. The excursion also includes admission to the Maritime Museum. This museum offers a wealth of knowledge and education about Bermuda's maritime history.
4. Bermuda's Famous Homes Tour
Do you want a glimpse of the lifestyles of the rich and famous? The Famous Homes & Hideaways Cruise Tour is one of the most fun and exciting Bermuda sightseeing activities that you can experience. Cruise along Bermuda's shoreline past the exclusive neighborhood is known as "Millionaire's Row." You'll see homes that are accessible only through water-based tours. Cruise past Catherine Zeta-Jones and Michael Douglas' island retreat. See John Lennon's paradise home — the place that inspired the singer to write his final album. On this tour, you'll also get to learn all about Bermuda's marine life as you gently cruise Bermuda's tranquil blue waters.
5. Horseshoe Bay Beach Transfer
For beach lovers, Bermuda beach excursions provide the perfect getaway to get away from everyone and everything. You'll feel a world away at Horseshoe Beach, one of Bermuda's most beautiful pink sand beaches. The delicate hues of this beautiful beach are created by tiny seashells mixed with powdery white sand. The pink color of the sand is complemented perfectly by rugged boulders and gentle turquoise waves. Take the Horseshoe Bay Beach Transfer excursion for easy round-trip transportation to the beach.