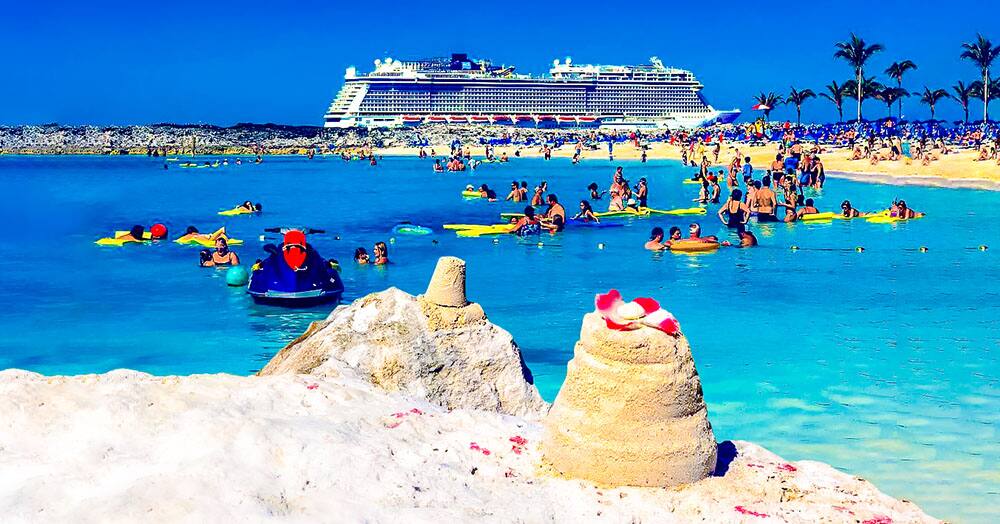 If you're planning a cruise to the Bahamas with Norwegian, it's likely you'll make a stop at Norwegian's private island oasis, Great Stirrup Cay. Planning to bring the whole gang? No problem! You'll find many family-friendly cruise activities on this pristine island that spans 250-acres. Here are our top picks for fun family activities on Norwegian's private island:
#1. Snorkeling on Great Stirrup Cay
An exciting shore excursion tour of the sculpture garden provides the perfect place to snorkel through the turquoise waters and explore the marine life and beautiful fish that love to hide around the sculptures. Snorkeling here is a perfect underwater adventure that is sure to excite everyone in the family.
#2. Wave Runners, Kayaks, and Paddleboard Tours
For a thrilling experience on Great Stirrup Cay, take a tour on a couple of wave runners and make a splash in the water. Or, you can go on a kayak tour or explore the island on a paddleboard. Rowing or paddling to different places around the island is a great way to set goals and accomplish them together as a family.
#3. Stingray Encounter
Take a tour of Stingray City, Bahamas! The stingray encounter is a great way to ensure that you and the family will create lasting memories. It's pretty hard to forget an encounter with a stingray! You can feed the stingrays and interact with them on this excursion. And you can snorkel and swim alongside the mysterious rays as well.
#4. Have Lunch at Abaco Taco
Once you've spent all your energy swimming, snorkeling, or kayaking, take the family to Abaco Taco for lunch. Everyone can craft their own (complimentary!) tacos before heading back out for more fun and excitement. Norwegian Cruise Line also offers a Beach buffet with many various dining options for any picky eaters in the family.
#5. Rent a Cabana
Relax on Fiesta Beach, away from the hustle and bustle, as you enjoy a private cabana with your family. Refreshments are provided, including fresh fruit, chips and salsa, and water bottles. Together as a family, you can play on the beach, swim in the water, and relax in the cabana.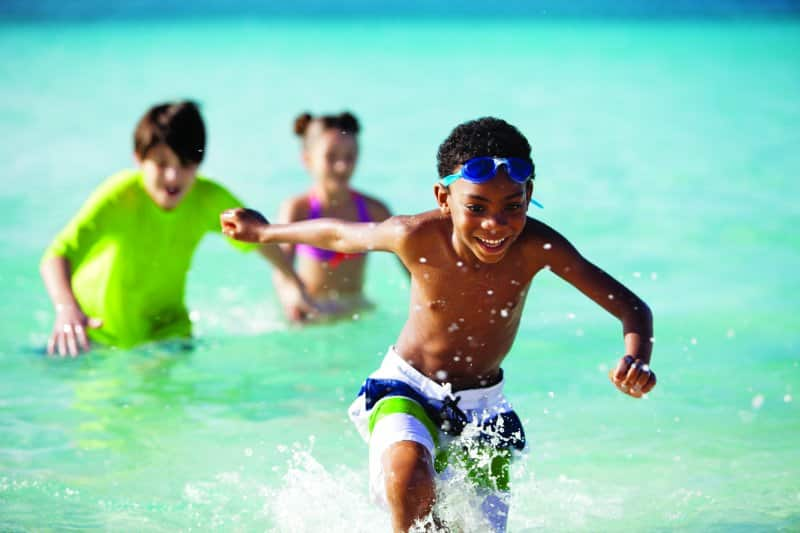 And, as if Great Stirrup Cay wasn't impressive enough, Norwegian Cruise Line is developing a new exclusive, luxurious retreat on the private island. The new retreat will offer luxury villas right on the beach and a secluded beach to relax on. There will be a family beach area for more family-friendly fun!
Cruisers will also have access to an exclusive restaurant offering scenic views for a different dining experience in Great Stirrup Cay. Additionally, ziplining is another family activity that is coming soon. With all the activities for the whole family to enjoy, this is one thing everyone can agree on.
If you're looking for the type of getaway the whole family will love, a cruise may be the perfect family vacation. And a jaunt over to the Bahamas could be just what you're searching for because of the many family-friendly activities to enjoy.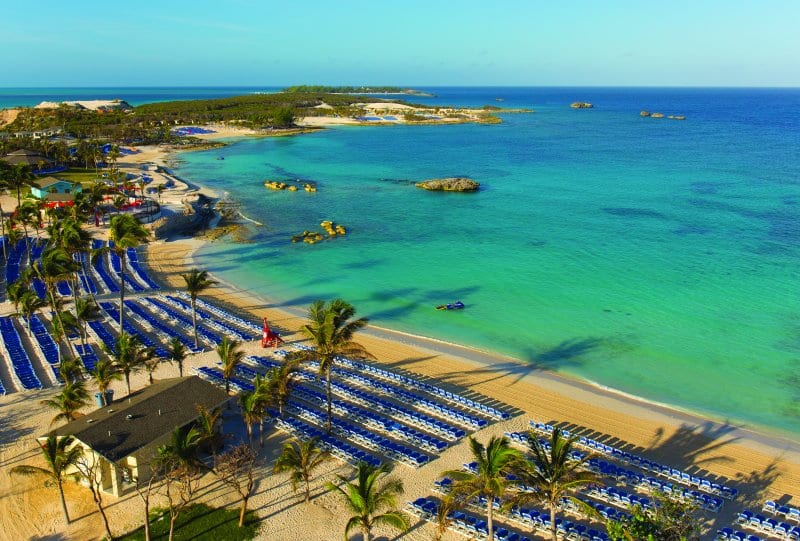 Have you cruised to Great Stirrup Cay? What are some of your favorite family activities on the island?