Christmas Came Early: Norwegian Announces New 2021 Cruises
If you're ready to start planning your next cruise vacation, you'll be excited to know that Norwegian Cruise Line just announced new itineraries for three of our ships. Stay tuned as many exciting new itineraries will be unveiled soon!
5-9 Day Norwegian Sun Alaska Itineraries
Starting in the summer of 2021, Norwegian will be the only cruise line that offers 5-Day Alaska Round-trip from Seattle itineraries aboard the newly refurbished Norwegian Sun. A short Alaska cruise gives you enough days to explore the highlights of this stunning destination without having to make a large time commitment. Looking for a longer adventure? Norwegian Sun will also be doing 7 and 9 day Alaska cruises that include port stops such as Juneau, Ketchikan and Sitka.
Sail to the British Isles Aboard Norwegian Jade
If you are interested in a different kind of experience, our cruises to Northern Europe aboard the splendid Norwegian Jade are a fantastic choice. You can choose to sail to the British Isles, which include stops throughout the United Kingdom, Ireland and Belgium. Some of these itineraries may even include a bonus stop in Iceland! Or you can head to Northern Europe by the way of the Baltic. These unique cruises offer you plenty of time to explore St. Petersburg with an overnight, and a variety of other port stops, from Estonia to Finland.
Escape the Winter Aboard Norwegian Pearl
Norwegian Pearl will be returning to the always sunny Caribbean in the winter of 2021 with 5-day Western Caribbean cruises from Miami. This popular itinerary calls on Harvest Caye, a premier island destination exclusive to Norwegian guests, and Costa Maya. Norwegian Pearl features a world-class spa, lively nightlife as well as a wide variety of dining options: French, Italian, Brazilian, Asian — you name it!
April 2019: Norwegian Announces Itineraries for 17 New Ships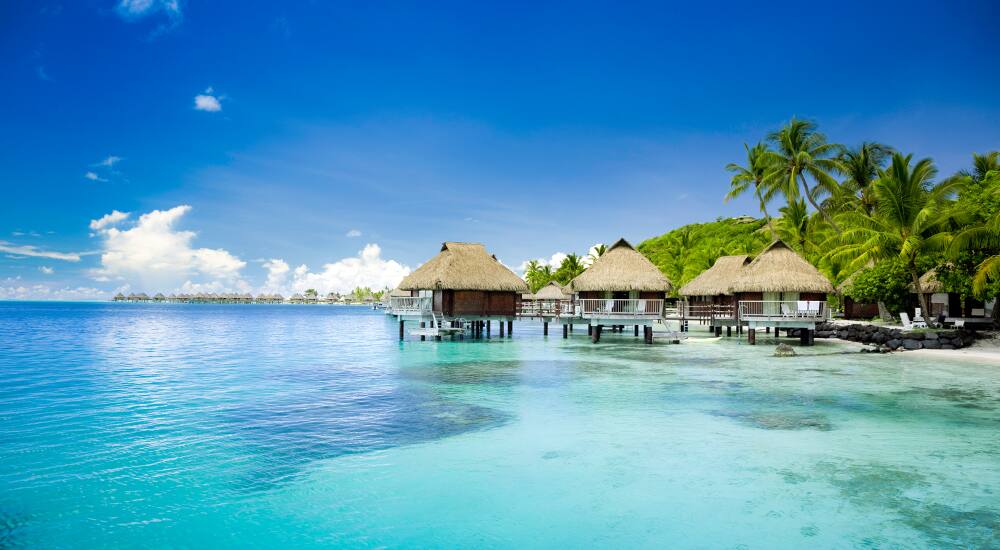 These itineraries include exciting opportunities to sail on some of Norwegian's newest ships, like Norwegian Encore, which was recently selected as the Best New Cruise Ship by Cruise Critic Editors' Picks. You can also choose to sail to Alaska aboard Norwegian Encore's sister ship, Norwegian Bliss, or explore the Mexican Riviera on Norwegian Joy.
South Pacific Cruises in 2020 and 2021
Norwegian Jewel will offer French Polynesia, Hawaii and South Pacific cruises in spring 2020 and spring 2021. Norwegian Jewel will sail a variety of French Polynesia, Hawaii, and South Pacific cruises in spring 2020 and spring 2021. Opening for sale on April 17, 2019, these 11- to 21-day sailings will cruise from Sydney, Australia; Papeete, Tahiti; Honolulu, Hawaii; and Vancouver, British Columbia featuring visits to incredible destinations such as Bora Bora, Moorea, Raiatea, and Nuku Hiva, French Polynesia; Lautoka, Suva, and Dravuni, Fiji; Noumea, Lifou, and Ille des Pins, New Caledonia; Mystery Island, Espiritu Santo, and Port Vila, Vanuatu; and the Big Island (Hilo and Kailua-Kona), Maui (Kahului), Kauai (Nawiliwili), and Oahu (Honolulu), Hawaii.
Caribbean Cruises in 2021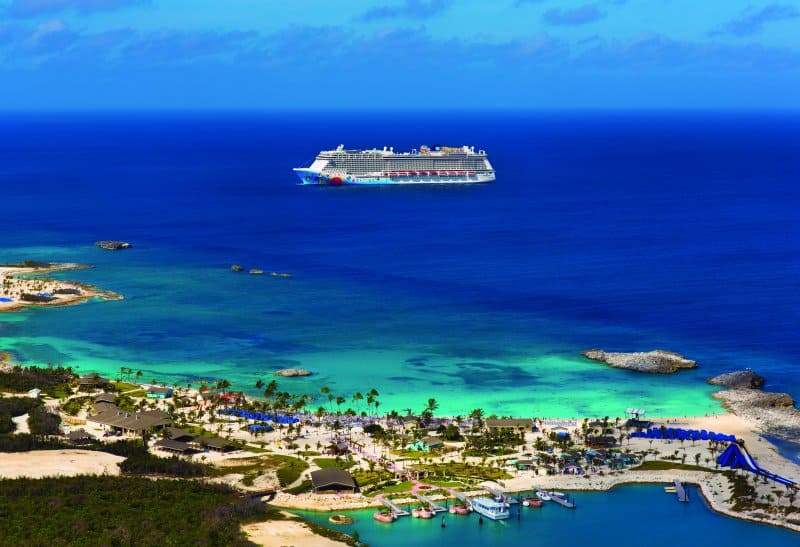 As of April 13, 2021, Norwegian Breakaway will cruise a mix of five, seven and nine-day Eastern, Western, and Southern Caribbean cruises from Miami. Her Eastern Caribbean sailings will include calls to Puerto Plata, Dominican Republic; St. Thomas, U.S. Virgin Islands; Tortola, British Virgin Islands; and Norwegian's private island, Great Stirrup Cay in the Bahamas. Her Western Caribbean cruises feature visits to Roatán Island, Honduras; Costa Maya and Cozumel, Mexico; and The Caribbean's premier resort-style destination in Belize, Harvest Caye. Norwegian Breakaway's Southern Caribbean cruises will visit Oranjestad, Aruba; Willemstad, Curaçao; Kralendijk, Bonaire; and Puerto Plata, Dominican Republic.
Alaska Cruises in 2020 and 2021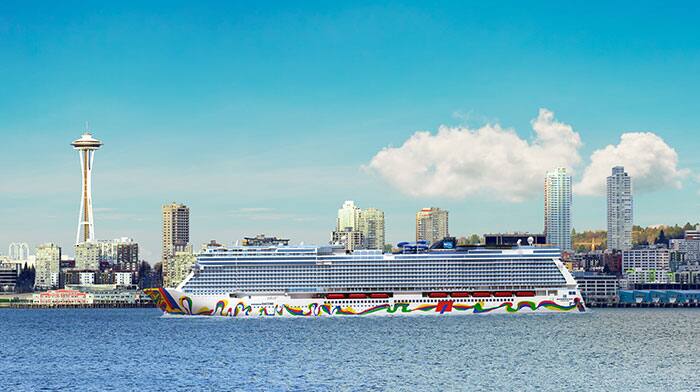 Norwegian Bliss, which launched in 2018, will be joined in Seattle this year and next by Norwegian Joy and in 2021 by the soon-to-debut Norwegian Encore. Both Norwegian Bliss and Norwegian Encore will offer a variety of seven-day cruises. Norwegian Bliss will call to Juneau, Ketchikan and Icy Strait Point, Alaska as well as to Victoria, British Columbia beginning April 24, 2021. Her first visit to Icy Strait Point will be on May 12, 2021.
Norwegian Encore will commence her Alaska cruise season on May 2, 2021, sailing to Juneau, Skagway and Ketchikan, Alaska; and Victoria, British Columbia. All of Norwegian Encore's Alaska itineraries will feature Glacier Bay. Norwegian Joy will sail to Alaska, visiting Juneau, Ketchikan and Icy Strait Point as well as Victoria, British Columbia from April 2020 to October 2020. Beginning May 10, 2021, Norwegian Jewel will return to Vancouver, British Columbia and Seward, Alaska to sail her incredibly popular seven-day Glacier Bay Northbound and Inside Passage itineraries.
Bermuda, Canada & New England Cruises in 2021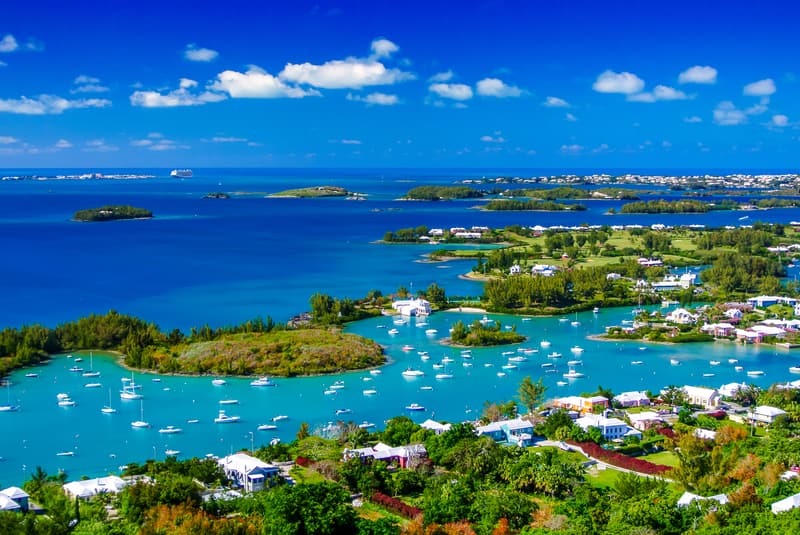 Beginning April 14, 2021, Norwegian Joy will homeport in New York City for the first time, sailing a mix of Bermuda as well as Canada and New England cruises. Her seven-day Bermuda sailings will offer guests three full days to explore the island, while her five-day Canada and New England voyages will feature visits to Portland, Maine and Halifax, Nova Scotia.
From April 18, 2021, Norwegian Gem will sail a mix of seven-day Bermuda cruises from Boston as well as seven-day Canada and New England cruises from Boston and Quebec City, Canada. Visits include Bar Harbor and Portland, Maine; Halifax and Sydney, Nova Scotia; Saguenay, Quebec; and Charlottetown, Prince Edward Island.
Following her Caribbean cruises from Miami on August 24, 2021, Norwegian Breakaway will sail seven-day Canada and New England cruises from New York that will include calls to Bar Harbor and Portland, Maine; Halifax, Nova Scotia; and Saint John, New Brunswick.
Europe Cruises in 2021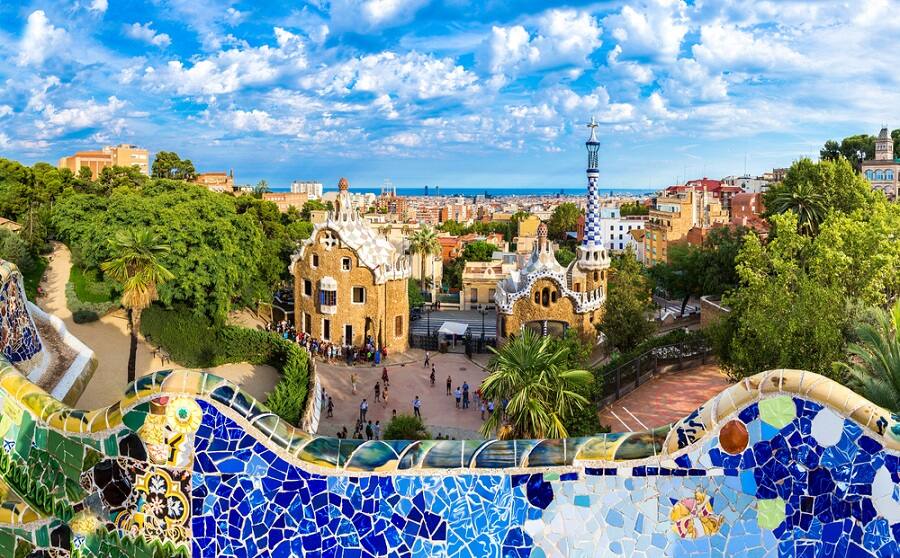 On April 25, 2021, Norwegian Epic will return to Europe to sail her popular seven-day itineraries from Barcelona, Spain and Rome (Civitavecchia) with calls to Naples and Florence/Pisa (Livorno), Italy; Cannes, France; and Palma de Mallorca, Spain.
Beginning May 2, 2021, Norwegian Dawn will once again cruise the Greek Isles from Venice, Italy with seven-day sailings that include visits to Kotor, Montenegro; Dubrovnik, Croatia; and Corfu, Santorini, Mykonos and Argostoli, Greece.
As of April 29, 2021, Norwegian Getaway will offer 10- and 11-day cruises to the Greek Isles and Italy from Rome (Civitavecchia), Italy with stops in Kotor, Montenegro; Dubrovnik, Croatia; Corfu, Santorini, Mykonos and Athens (Piraeus), Greece; and Naples and Florence/Pisa (Livorno), Italy.
Returning to Europe on May 28, 2021, Norwegian Escape will offer nine-day cruises to Northern Europe from Copenhagen, Denmark with calls to Warnemünde, Germany; Tallinn, Estonia; Helsinki, Finland; Stockholm (Nynashamn), Sweden and an overnight in Saint Petersburg, Russia.
Which itinerary are you most excited about? Share with us in the comments!