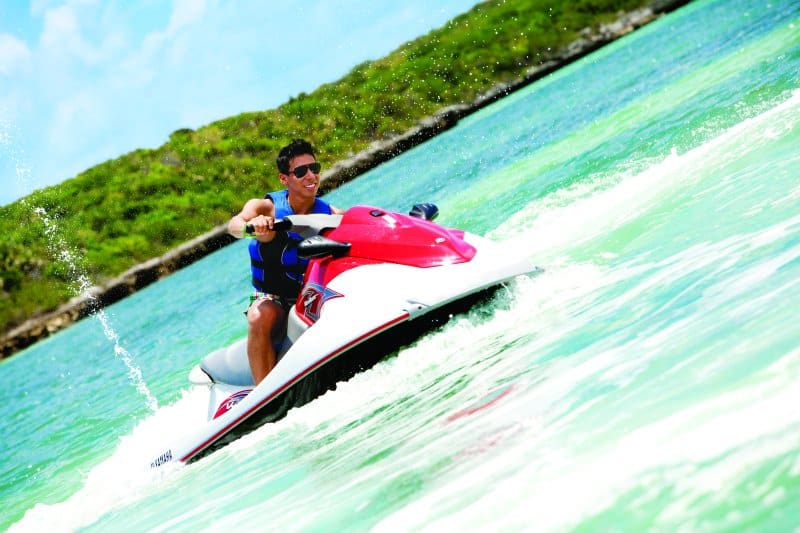 Sometimes non-cruisers claim cruising can be boring. Let's set the record straight: whether you're sailing to the Eastern, Western or Southern Caribbean, Norwegian Cruise Line has got your adventure covered. You can soar through the air in Belize, glide over the water in Cozumel, or seek out an undersea adventure by going on a wreck dive in Aruba. So go on, own your Caribbean adventure holiday - it's going to be a blast! Here are 12 thrilling things to do on a Caribbean cruise with Norwegian!
#1. Xplor Park
Cozumel, Mexico
Duration: 7 hrs
Why Xplor park? Because this shore excursion offers 11 zip lines, swimming in a spectacular underwater cave full of stalagmites and stalactites, plus a ride through the jungle on board an amphibious vehicle. Enough said.
Costa Maya, Mexico
Duration: 1 1/2 hrs
Who doesn't love dolphins??! This is an exciting opportunity to actually interact with this amazing species. Just imagine caressing or getting a kiss from a bottlenose dolphin! You can swim with the dolphins or even glide through the water while being pulled by a dolphin. It's an experience to remember!
Great Stirrup Cay, Bahamas
Duration: 1 1/2 hrs
What's great about this shore excursion is that it starts off with a thrilling speedboat ride, bonus! This little burst of speed gets your adrenaline pumping so you'll be ready to meet and play with the stingrays in their habitat. You'll be in about 3 to 8 feet of water, so even those of you who don't swim can still get up-close-and-personal with the rays.
#4. Tall Ship Experience
Philipsburg, St. Maarten
Duration: 3 1/2 hrs
Ahoy, me Hearties! Here's your chance to sail on a fully squared rigged tall ship. Imagine gliding over the gleaming azure Caribbean waters with the wind in your hair as the ship heels to one side. You'll even get the chance to take a turn at the helm! C'mon, you know you want to.
Oranjestad, Aruba
Duration: 1 3/4 hrs
Thrill seekers and non-divers will appreciate the chance to explore the underwater world from the comfort of a submarine, all without getting wet! You'll have to the chance to see schools of vibrantly colored tropical fish, delicate coral fields and sponge gardens. This exotic adventure is fully narrated so it's also an educational experience. Just sayin.
#6. Speedboat, Snorkel & Beach
Cozumel, Mexico
Duration: 4 hrs
Why this shore excursion combo? You get to drive your very own speedboat. Yes, your very own speedboat. What a rush this will be! After zooming around for about an hour, you'll head into shallow waters where you can snorkel and then be treated to lunch on the beach.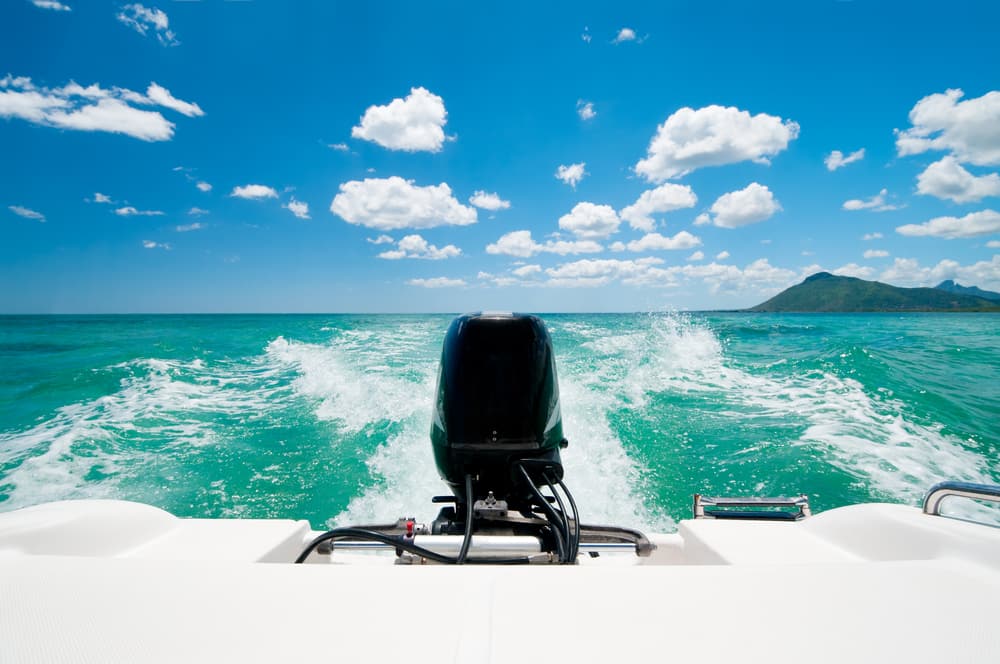 St. Thomas, US Virgin Islands
Duration: 3 1/2 hrs
I love Coral World Ocean Park! And swimming with the fish at adjacent Coki Beach is almost just as cool. So here's the scoop: going on a Sea Trekkin' Helmet Dive is like being in your own little submarine without the issues of carrying a tank and having to be a skilled scuba diver. Here you can simply put on the helmet, keep your hair and makeup in place, all while viewing the exciting marine life and tropical fish that will no doubt swim right past you.
#8. First Strike Deep Sea Fishing
Nassau, Bahamas
Duration: 4 hrs
Ah, the thrill of the chase! If you're an avid fisherman, you can hit the deep turquoise waters of the Caribbean to go in search of world-class species such as wahoo, tuna, and the Atlantic sailfish. All the fishing gear is included, along with the added expertise of the crew, so all you have to do is patiently wait for a good catch.
#9. Wreck of Antilla Certified SCUBA (with equipment)
Oranjestad, Aruba
Duration: 3 1/2 hrs
Well, there's the excitement of scuba diving, but then there's the thrill of wreck diving. And in Aruba, no less! Certified divers will do a 1-tank dive down to about 50 feet where you'll be able to spend nearly an hour exploring the 400-foot Antilla, a cargo ship that sank in 1940. This second largest wreck in The Caribbean attracts garden eels, Hawksbill sea turtles, coral, and tube sponges.
#10. Dune Buggy Safari & Beach
Costa Maya, Mexico
Duration: 3 1/2 hrs
Why go on an average 4X4 tour when you can hit the sands with a custom-made Dune Buggy! You'll enjoy an exciting ride both on and off the road as you discover the picturesque Costa Maya along the way. Plus there's a beach break with snacks and drinks.
#11. Antigua by Helicopter
St. John's, Antigua
Duration: 1 1/2 hrs
If you've never been in a helicopter before, flying over the gorgeous island of Antigua is the perfect time to take your inaugural flight! You'll be treated to views of all the major island highlights including Falmouth Harbour, Shirley's Heights Lookout and Stingray City, as well as Dickenson Bay. There's really nothing like the thrill of flying in a heli!
#12. Parasail Adventure
Harvest Caye, Belize
Duration: 1 hr
And speaking of flying, parasailing is insanely popular because it's an epic adventure! The parasail boat will tow you in tandem where you'll end up soaring through the air, hundreds of feet above the beautiful blue waters of Belize at Harvest Caye. No doubt, parasailing will be an adventure to remember!