Home > Sail And Sustain >

Fuel And Energy Conservation
Fuel & Energy Efficiency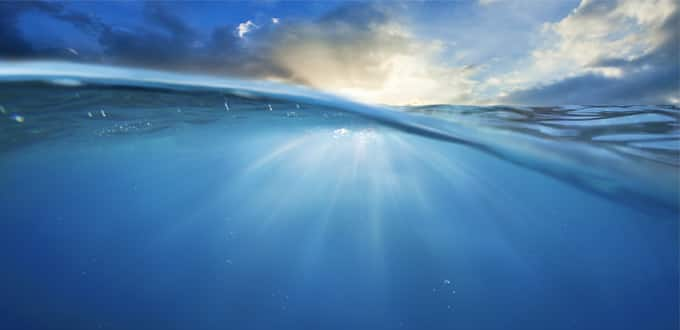 Fuel & Energy Efficiency
Climate change is one of the defining issues of our time. How governments, organisations and individuals choose to respond to it will have lasting effects for not only our lifetime, but future generations. Knowing this, we believe it is our obligation as leaders in the cruise industry to do our part and help mitigate actions that may influence changes to our climate on a large scale. We are always focused on continuous improvement and are ready to explore new opportunities as our fleet grows.
Emission Abatement
One innovative technology our ships use to decrease exhaust emissions is the Exhaust Gas Cleaning System (EGCS). This technology reduces the amount of sulfur oxide and particulate matter emitted from the ship by cleaning, or scrubbing, the emissions before being released from the stack. Ships equipped with this technology are able to reduce SOx emissions by up to 99 percent. As of December 2020, the following ships have been equipped with this technology: Norwegian Bliss, Norwegian Encore, Norwegian Epic, Norwegian Escape, Norwegian Gem, Norwegian Jade, Norwegian Jewel, Norwegian Joy, Norwegian Pearl, Norwegian Sun and Pride of America.
Whilst in port, our cruise ships continue to generate their own power, providing heat, air conditioning, lighting and hot water for guests and crew, similar to a hotel.
A small number of ports around the world have installed infrastructure for cruise ships to connect to the onshore electrical power grid to supply much of the power needed when the ship is docked. This is known as Cold-Ironing, which can reduce emissions from a ship whilst docked. Out of the 450-plus ports we visit, less than 1% are equipped with this technology. As of December 2020, Norwegian Bliss, Norwegian Encore, Norwegian Epic, Norwegian Jewel, Norwegian Joy and Norwegian Star are equipped with cold-ironing capabilities.
Energy Savings
Data is collected from all our ships to track the largest energy consumers on board and to assist in establishing Key Performance Indicators to identify where energy efficiency improvements can be made. Our goal is to focus on the large energy consumers and explore solutions to optimise operations and lower consumption.
Shipboard Energy Efficiency Management Plan (SEEMP)
The SEEMP is a ship-specific plan that focuses on improving energy efficiency. We do so through improving voyage planning, speed optimization or operating engines on their most economic loads, optimization of the air conditioning system and improving our ships' hydrodynamic capabilities by upgrading the propulsion systems with more efficient propellers. Onboard energy management meetings are also held quarterly to discuss energy conservation projects, tracking energy efficiency initiatives and future projects.
One of the most successful programmes implemented on our ships is Wasted Heat Recovery (WHR). This process works by recovering heat from the engines and transferring it to freshwater piping, which allows us to utilise a free source of energy for improving water production and saving fuel.