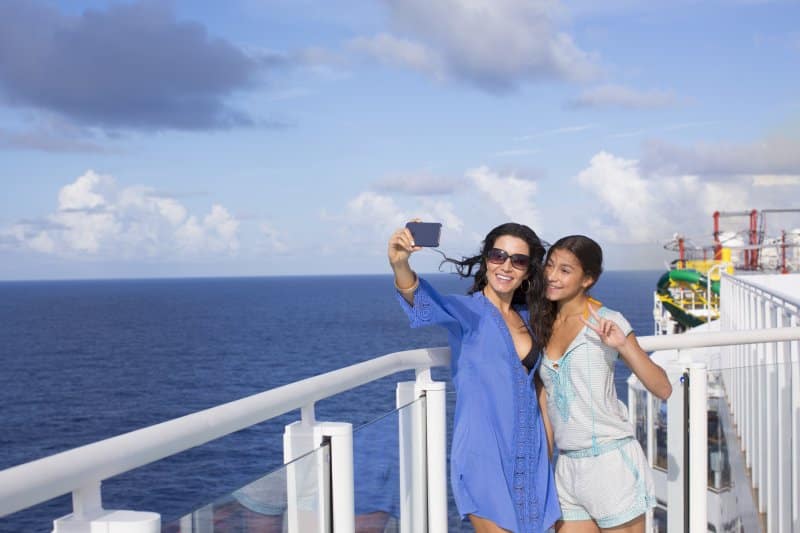 Whether you're sailing as a couple on a romantic vacation or with family and friends just for fun, taking photos on your cruise is a great way to share your Norwegian Cruise Line on board and in-port experiences with those you love back home. Or as something to remind you to book your next cruise! But don't settle for the same-old, same-old vacation photos - here are some of the best places to take pictures on a cruise.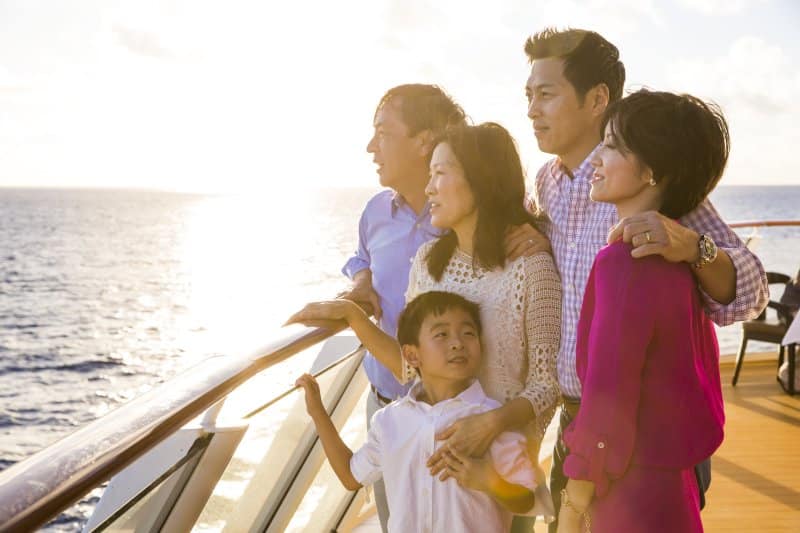 The Best Places to Take Pictures on a Cruise
From the Aft of the Ship
If you're sailing in an Aft-Facing Balcony stateroom, you'll have unprecedented access to capturing a perfect shot of the ship's wake complete with rolling waves and splashing seas. What could be better? Don't forget to turn around and look up (or down) as you'll get a unique angle for your photo. When you're on the pier, along with a photo of your ship's profile, another cool shot is the back of your ship.
In Front of the Hull
When you've gone down the gangway to the pier, don't miss the opportunity to take a photo in front of your ship's hull. This is especially true with the original mural art found on many Norwegian Cruise Line ships, including works by David Le Batard (a.k.a. Lebo) on the Norwegian Getaway, and by notable marine life artist, Wyland, on the new Norwegian Bliss. Once you're in your port of call, frame a photo of your ship by including the pier, a seawall or even tropical palm trees!
The King of the World
While we all know this is pretty cliché, it's still a fun shot to take! And while you can set up this iconic photo right at the ship's bow, you can also cheat and take it off to the side as well, because as we all know, the important part is spreading your arms and shouting, "I'm the king of the world!" Okay, maybe do it without the shouting.
With the Ship's Captain
This may be another cliché photograph to some cruisers but I've always thought of it as a privilege to have a photo taken with the ship's esteemed Captain, after all, he has the most important job on the ship! So if he's available for a classic photo op, I'm there. And you should be, too!
From the Privacy of Your Own Balcony
While the porthole or picture window in your cabin would easily work, there's nothing better than taking photos from the privacy of your own Balcony Stateroom! And, if the mood strikes you, you can even relax in your PJs and snap away, or when you wake up on your lounge chair from that unexpected afternoon nap. You'll have amazing views plus the advantage of taking photos from above for fantastic panoramic vistas.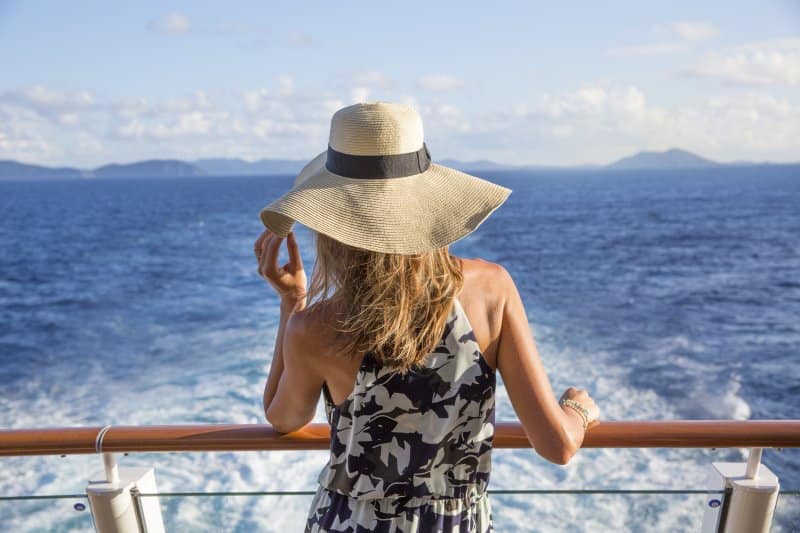 The Waterfront and 678 Ocean Place
Talk about perfect photo ops, wow! The Waterfront oceanfront boardwalk, with its shops, bars, and restaurants, provides numerous picturesque opportunities to document your cruise vacation memories. Another beautiful location to take photographs on your ship is the striking 3-storey atrium known as 678 Ocean Place, especially if you capture the spiral LED chandelier from above. Or below!
Sunset Photo Ops
Okay, while this isn't so much a place on the ship as it is a time of day, you just can't miss this amazing photo op. Frame the sunset in the background as you stand against the ship's railing. Bonus points if you're dressed up for formal night! Take a photo framed by the railing as you sip a refreshing drink (with one of those little umbrellas) from your deck chair. Include a classic life preserver to add some depth to the picture, or take a shot of the railing shadows created by the sunset.
The Ropes Course
The juxtaposition of the ropes course is a lot of fun to photograph. A great shot is standing directly underneath the course so that the colorful ropes and the magnitude of the course are captured. And, of course, you can snap your significant others as they each make their way across. If you're brave enough, you could also grab a quick shot of the ocean when you walk The Plank. But don't worry, if you didn't manage to get the pic, the ship's Photo Gallery captured your surprised (or relieved!) face the moment you rang the bell at the end of The Plank.
The Haven
While photos from anywhere in The Haven are more than special, I think photos of the exclusive 6,694-square foot 3-Bedroom Garden Villa (available on select ships) would be amazing. Imagine snapping photos as you enjoy the hot tub on your private terrace or as your butler serves you dinner at your outdoor dining area!
Oh, Those Crazy Towel Animals
Cataloging the nightly array of towel animals that magically appear in your stateroom is a fun way to remember your cruise. And did you know these little beauties don't have to stay in your cabin? That's right! You can take them to dinner, to the nightclub or to the pool, because they're meant to be photographed and enjoyed. This kind of fun is so much more creative than photographing these adorable towel animals on your stateroom bed. And why not? After all, you're on vacation!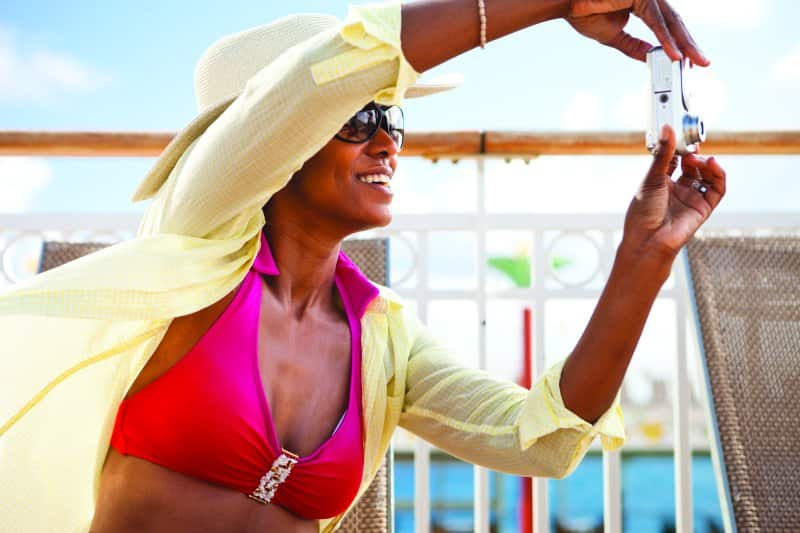 What are some of your favorite cruise photo spots? Share with us in the comments!