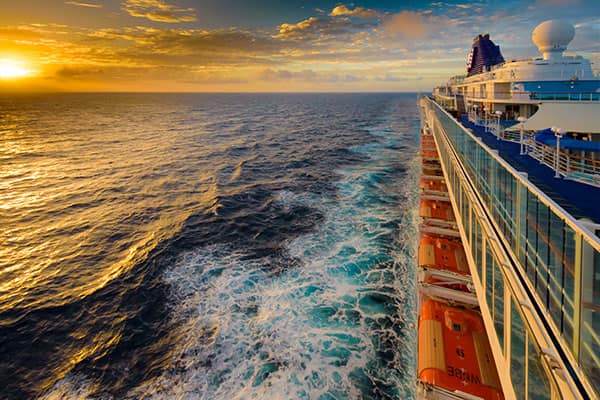 As a former Accredited Cruise Counsellor with CLIA, I was asked this question all the time: when is the best season to cruise? My answer is still the same today - whenever you've got holiday time, there will be a great cruise waiting for you no matter the season!
But if you've got a particular cruise destination in mind, there are some optimal times to visit throughout the year to ensure the best possible cruise experience overall. Generally this means the best chance of having great weather, with no rough seas in sight.
However, if saving money means the 'best season to cruise' for you, then taking a shoulder season cruise (at the beginning or the end of a season) may be an idea worth considering, bearing in mind the weather or water conditions may be less ideal.
Let's take a look at the best season to cruise according to the North American weather patterns.
Spring Cruise
Besides enjoying a cultural experience filled with fun in the sun, a springtime cruise to the Mexican Riviera can also offer views of the majestic humpback whales during their migration period. Imagine hearing them vocalize as they communicate with each other! It's a wonderful educational opportunity for cruising families, even though your kids may not know it.
April and May are the best months to escape on a tropical Bahamas & Florida cruise holiday, as you'll be ahead of the summer crowds. You can go kayaking or paddle boarding at Great Stirrup Cay, and sip cocktails with those cute little umbrellas whilst laying under the shade of a swaying palm. Sounds heavenly, doesn't it?