Norwegian Cruise Line recently had the honour of celebrating a centennial birthday for one of their most loyal guests. Norwegian Epic hosted a centennial birthday for Rose Zelman, during her 32nd voyage with the cruise line.
Following an exclusive dinner with the captain at Cirque Dreams Epicurean, the ship's signature acrobatic production, Ms. Zelman was invited on stage and presented with a larger-than-life cake to commemorate her milestone birthday among her new friends, some of the 4,100 passengers aboard the ship. As balloons dropped from the stage, the captain, crew, performers, and audience all joined in to sing, "Happy Birthday."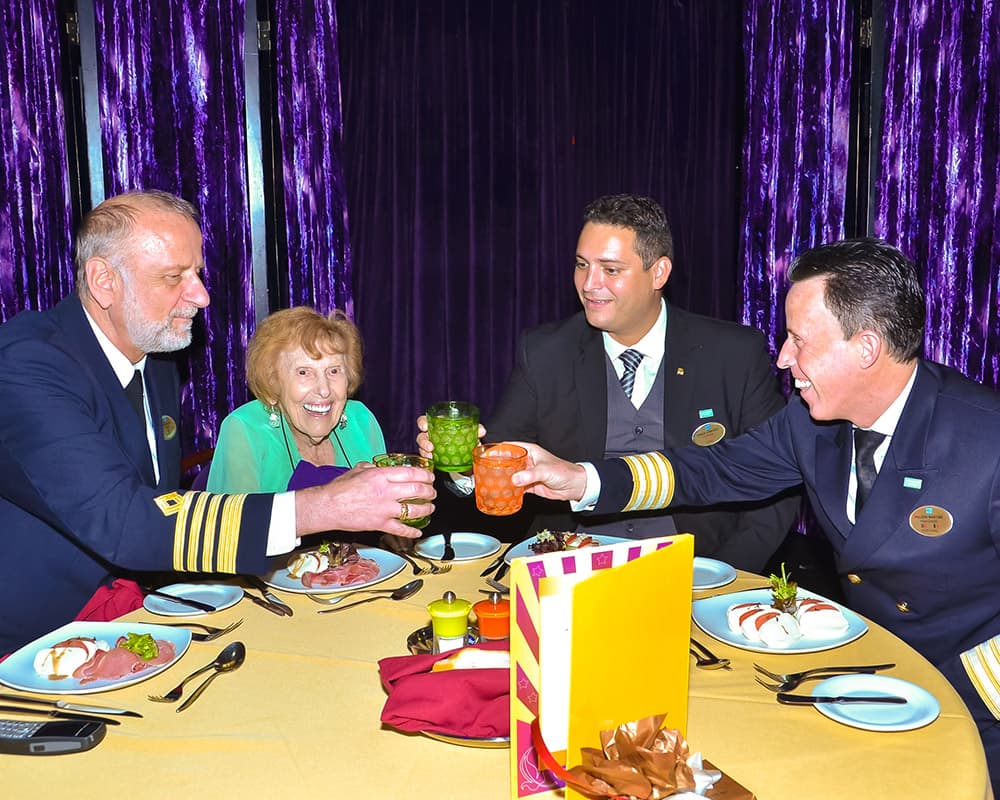 A native New Yorker, Rose Zelman traveled the globe with her husband Bob, but never on a cruise. After his passing in 2001, she met and became friends with Omar O'Besso, who later joined Norwegian Cruise Line as an onboard concierge. In 2005, he convinced her to begin cruising and she embarked on her first voyage, where she learned a new way to travel and see the world.
Since then, Ms. Zelman has cruised three times a year on ships where O'Besso is sailing, celebrated eight birthdays at sea, and visited destinations including Alaska, the Mediterranean, and Europe. Currently, she is enjoying back-to-back cruises to The Caribbean on Norwegian Epic from Port Canaveral.
"Cruising is my favorite way to vacation," said Rose Zelman. "It is hassle-free with so much to do on board from entertainment to activities. I have the chance to meet new people and can explore new destinations with ease, including the Caribbean, Alaska, Europe, and even Russia. I was so happy and thankful to celebrate my 100th birthday with my friend Omar and the Captain, crew and my new friends on Norwegian Epic, and I'm looking forward to the rest of the cruise and sailing into 2019."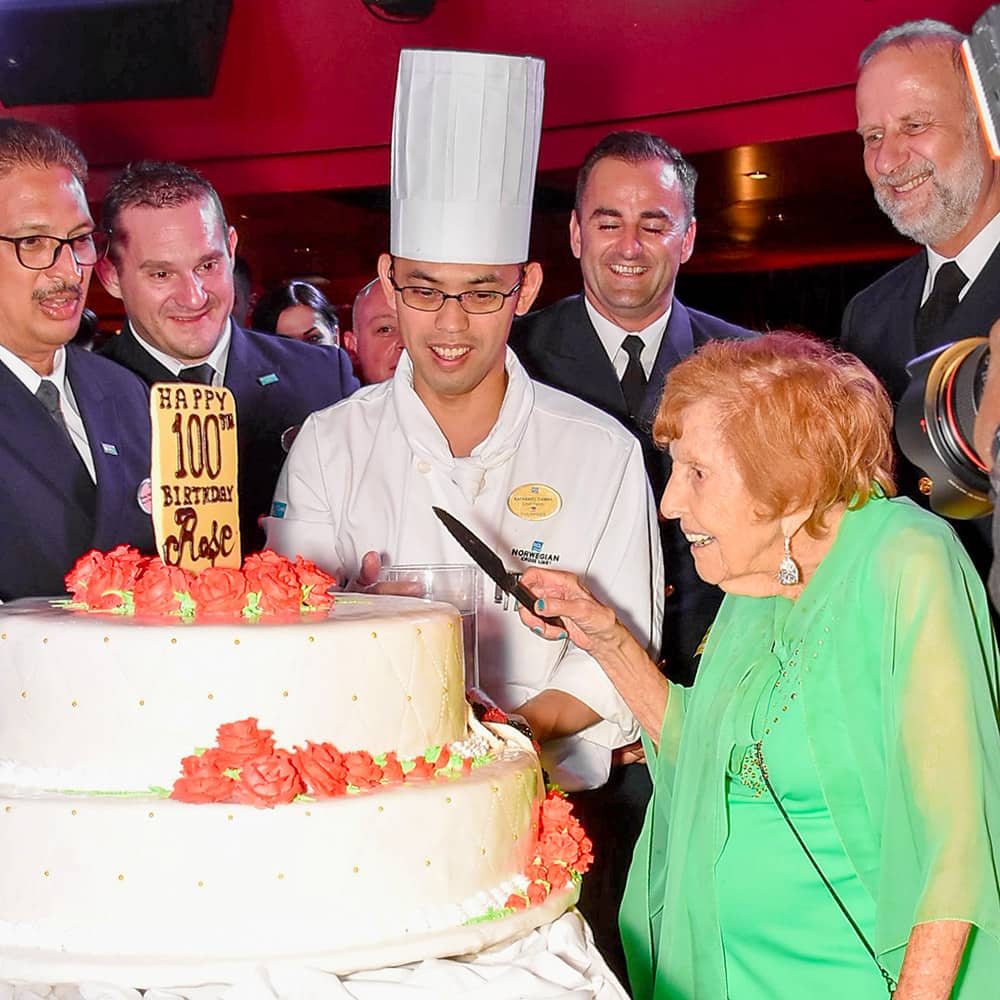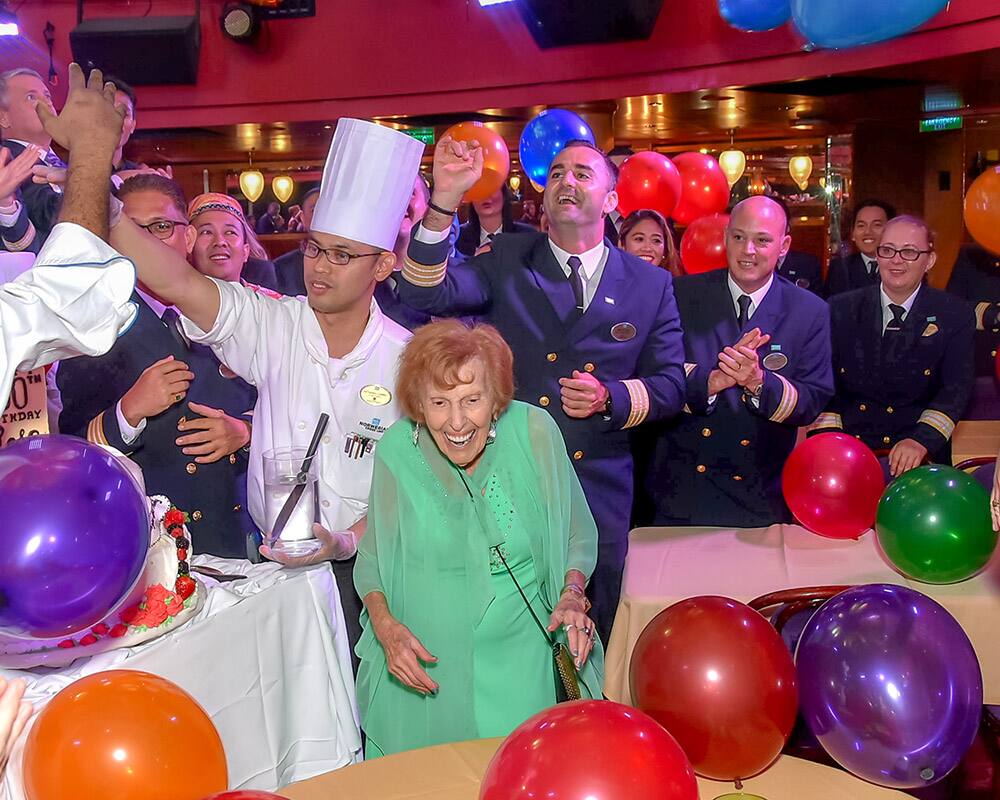 Norwegian Epic is currently offering seven to eleven-day cruises to The Caribbean from Port Canaveral before returning to Europe in April for a summer season of Mediterranean cruises.