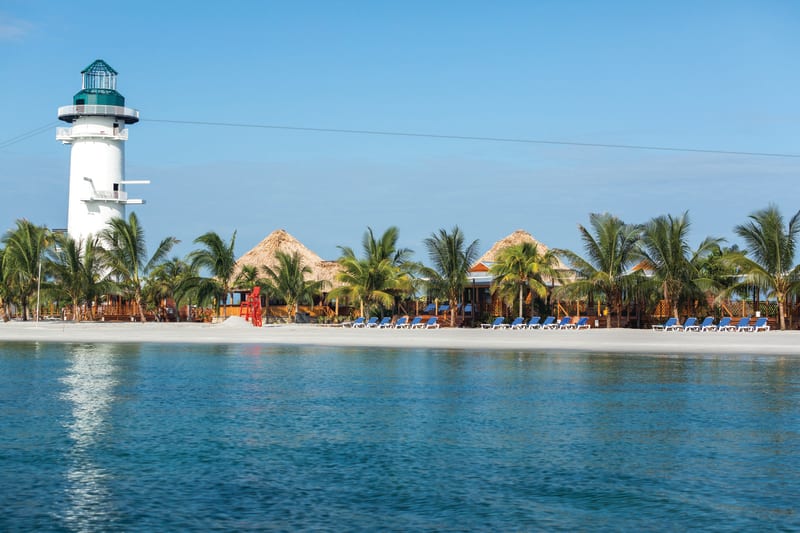 by Erica Drahozal - Health, Safety & Environmental Officer for Harvest Caye in Belize
Over the past months, employees in Harvest Caye, Belize have joined the local community in cleaning up beaches affected by plastics washing up ashore from neighboring countries. Sixteen employees from Harvest Caye volunteered, traveling by boat to the cleanup site, where they joined volunteers from various organizations to collectively gather and sort 15 large bags of trash and 16 large bags of recycling.
Recently, on August 11th, Harvest Caye employees joined three other organizations in a cleanup project on Punta Negra Beach, in southern Belize. The Punta Negra community experiences large amounts of plastics washing up on their shores, much of which originates in neighboring countries.
The Belize Tourism Board (BTB) has been engaged in a project to develop this beach area for tourism, to benefit the local village. As a result, the BTB, Toledo Institute for Development and Environment (TIDE), OCEANA, and Harvest Caye all collaborated to provide volunteers and materials for the event.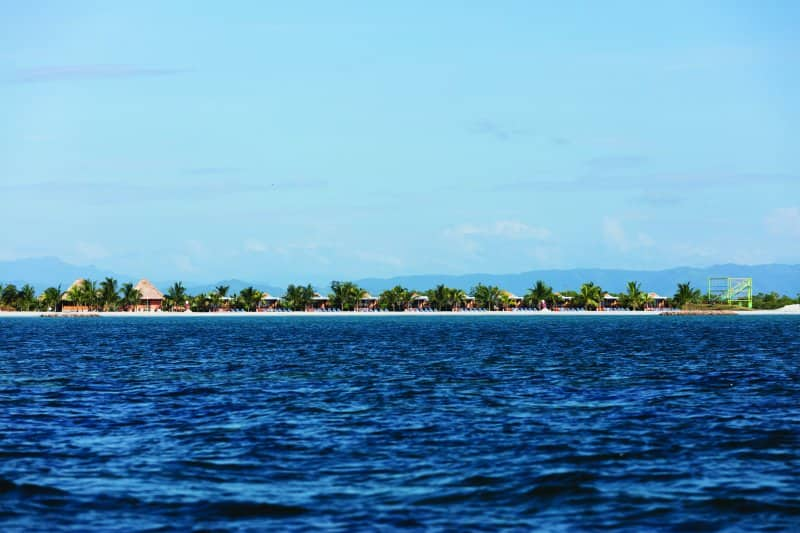 Sixteen employees from Harvest Caye gladly volunteered, traveling by boat to the cleanup site. Volunteers from the four organizations collectively gathered and sorted 15 large bags of trash and 16 large bags of recycling.
Harvest Caye took the recyclable plastic to our recycling facility on the island to be washed, baled and transported to the Belize Recycle Company in Belize City. Harvest Caye's Environmental Team has also agreed to continue to take recycling from the Punta Negra area once tourists start to visit, in order to keep the area clean and eco-friendly.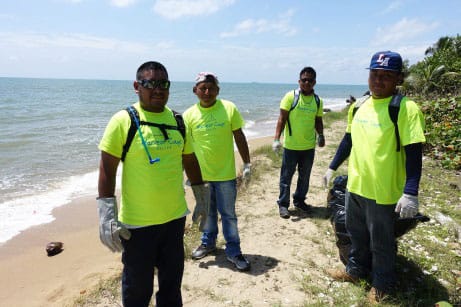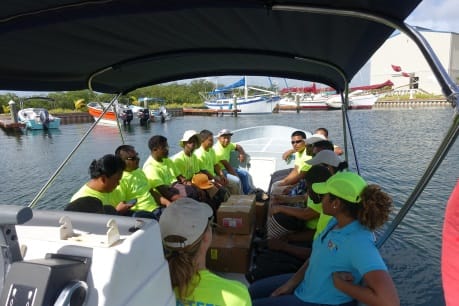 On Friday, September 1, employees from Harvest Caye participated in another community clean-up event in Independence Village, joining volunteers from the local fire department, Independence Junior College, and OCEANA. Nine volunteers from Harvest Caye collected over 10 bags of trash from the children's park and side streets in Independence.
Community projects, particularly environmental projects, are integral to Harvest Caye's conservation message, and they also serve as valuable educational opportunities for both Harvest Caye employees and the community.
As we cleaned up the beach we all saw firsthand the dangers of plastic in the ocean, and it was a good reminder of why we should all reduce/reuse/recycle, because you never know where your trash may end up. We are proud of our employees for their enthusiasm to help communities throughout Belize and for spreading our environmental message.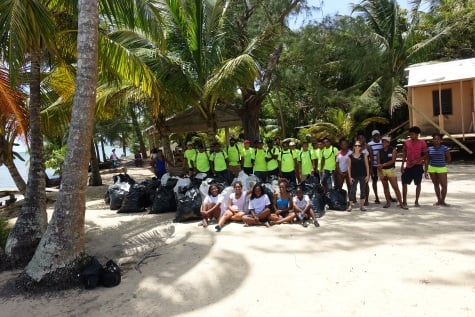 "Each one of us can make a difference. Together we make change." -Barbara Mikulski