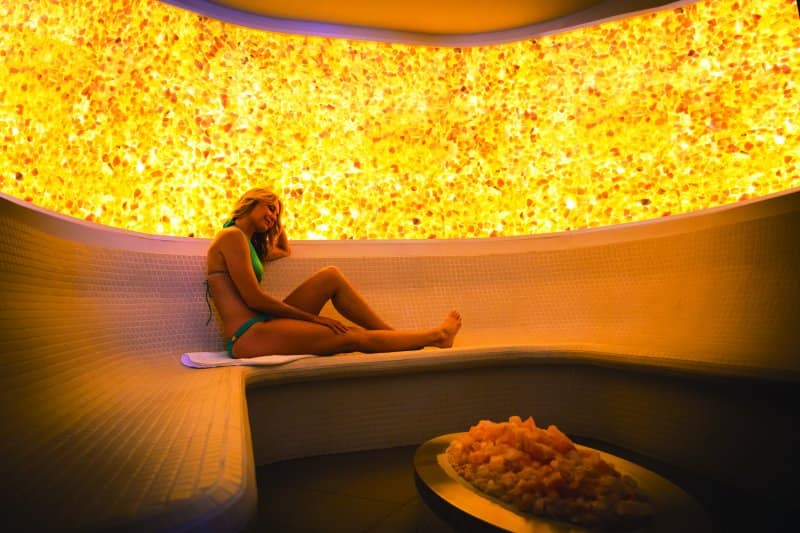 If you are a creature of habit, chances are that when you sail aboard a Norwegian Cruise Line ship, you'll settle into your own unique vacation rhythm within a day or so, discovering your favorite places, or sometimes following the crowd to favorite places onboard.
No doubt the casino, water parks, sports complex, and dining room are the most popular draws, and this all-in-one entertainment is a major appeal of the cruising lifestyle. However, there are also so many hidden delights on board. While they are not necessarily "secrets" they are the kind of special places that offer the perfect escape, as well as a little peace and quiet to enjoy a more intimate experience on board.
When you cruise Norwegian, you are bound to discover your favorite spots and rhythms, but here are some suggestions to include upon your treasure map.
Ready to start planning? Explore all Norwegian cruise holidays.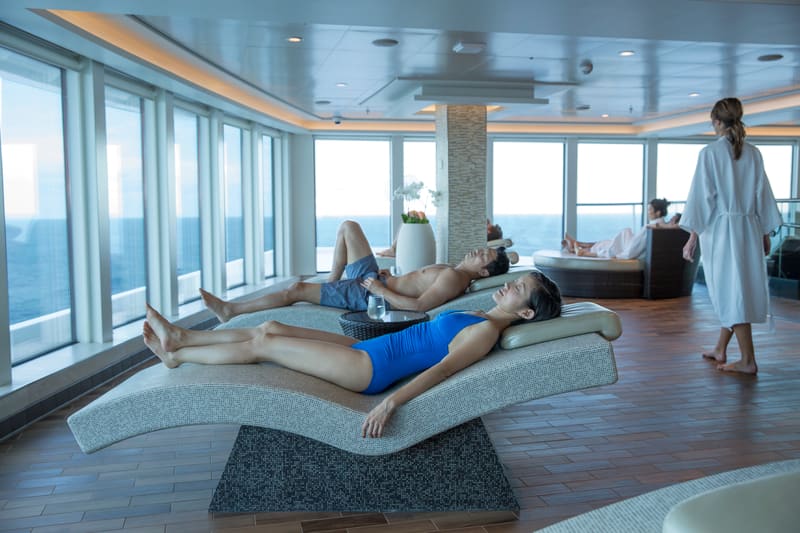 1. Mandara Spa
A hot stone massage or sauna at the Mandara Spa might do just the trick for a quick slip away. But the Spa Thermal Suite is a pure pleasure palace. Heated chaise lounges, a secluded therapeutic salt room, and hydrotherapy pools are just a few offerings for consummate self-care and serenity.
2. Swimming in Spice H20:
Welcome to your personal paradise. No crazy crowds or kids gone wild here. Spice H20 is Norwegian's adults-only exclusive swim spot, located on the top deck. Curl up on an oversized chaise lounge, and dive into a juicy book. Share a cozy moment under a cascading waterfall or soak up the stunning ocean views.
3. The Haven
Every cruiser craves a secret haven, so Norwegian designed The Haven offering fantasy accommodations for travellers seeking the most intimate and exclusive luxury experience. Your private suite includes a secluded deck, pool, and lounge, access to The Haven Restaurant, as well as private dining served by an on-call butler. For your stay, select from the 3-Bedroom Garden Villa, Owner's Suite with Large Balcony, Courtyard Penthouse, and several more options.
For the more moderate-minded, Norwegian also offers cabins with private balconies – the perfect way to renew and recharge throughout the day. Another secret – and sometimes the easiest way to feel as though you have the entire ship to yourself: I like to select just one cruise port day on my cruise to stay on ship. You may find it's like having a giant amusement park (almost!) all to yourself!
4. The Library
During a lively night on board, try this experiment: Sneak away from the bar or casino and slip into the library. Aaaaaaaah! In just five minutes, you'll discover an instant access to peace and quiet. Sorry to blow the cover off this favorite hiding spot, but don't worry: The best things about Norwegian cruise ships are the variety of places to explore. Whether you want to dance until dawn or read by starlight, there's always a special place for everyone.
5. Dining Rooms & Restaurants
With Freestyle Cruising, there are no assigned times or seating arrangements for meals. It's up to you whether you choose to mingle in the main dining room or savor an intimate dinner in a specialty restaurant.
Le Bistro is the perfect place to commemorate a special occasion. Food is upscale French gourmet served in a sophisticated atmosphere. It's the perfect blend between the grand formal dress-up nights of the cruises of yesteryear with the laid-back luxury of Norwegian Freestyle cruises of today.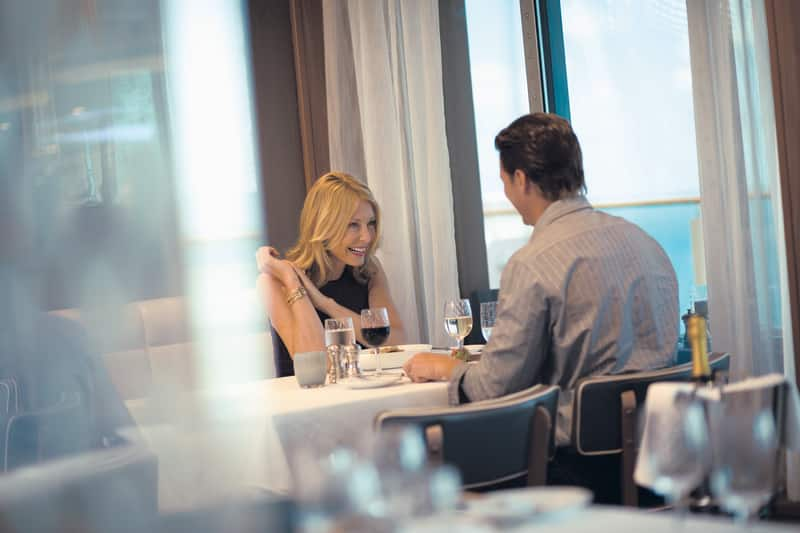 But if you are like me, maybe you tend to find your favorite thing on the menu, or your favorite restaurant or activity and passionately stick with it. As tempting as it may be to return to a proven delight, the best part of cruising is the extraordinary range of options to discover a secret pleasure you didn't even know you had.
EDITOR'S NOTE: This article was originally published on Feb. 20, 2018. It has been updated to show related content and itineraries.