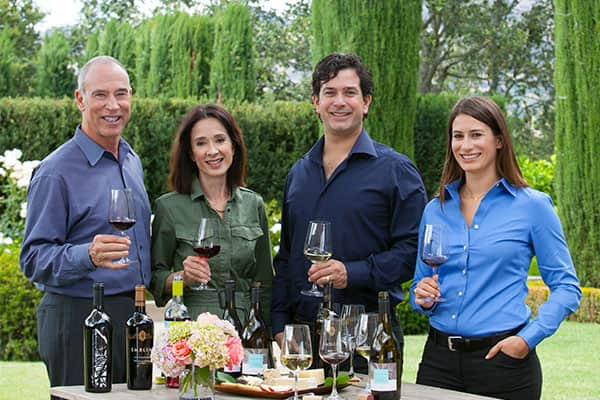 VINEYARD AT SEA.
We are thrilled about the recent launch of our newest and most innovative ship to-date, Norwegian Escape. As you set sail for The Caribbean, discover award-winning entertainment, amazing amenities, and wonderful restaurants and bars on the ship, including The Cellars – A Michael Mondavi Family Wine Bar.
The Michael Mondavi Family has been kind enough to take time out of their busy timetable to answer a few questions about their five generations of winemaking in Napa Valley. So pour yourself a glass of your favourite vintage and enjoy!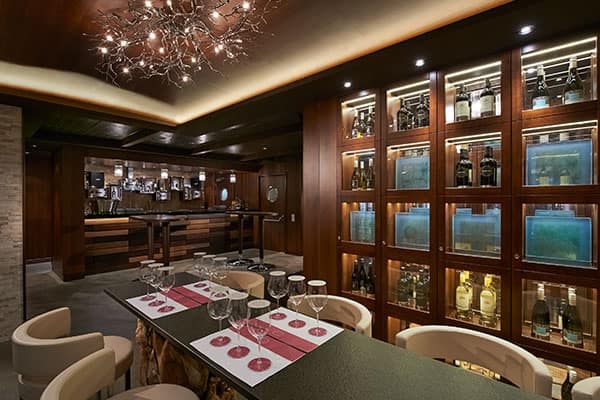 NORWEGIAN: What prompted the Michael Mondavi Family to decide to take their wine to sea?
THE MICHAEL MONDAVI FAMILY: Wine is one of the very few beverages that encourages us to slow down, enjoy conversation with family and friends, and savour that time together. When you go on a cruise, you're looking forward to a wonderful holiday enjoying the fresh air, beautiful food, wine and entertainment. Norwegian has excellent chefs and a great diversity of cuisines that complements our wines. The knowledgeable staff are great consultants who help maximise your enjoyment of the food and wine. We have long admired Norwegian ships.
NORWEGIAN: What tips do you have for someone new to the world of wine who wishes to become more knowledgeable on this topic?
THE MICHAEL MONDAVI FAMILY: The only rule in our family is to drink what you like. If you like it, then it's a good wine! If you are new to wine, recommendations from family and friends are a great place to start. Find a local retailer you trust and ask for suggestions; let them know a few wines that you enjoy and then ask them to help put together a tasting list of accessible wines. Be candid about your budget and taste preferences.
NORWEGIAN: Why is natural farming important to you?
THE MICHAEL MONDAVI FAMILY: Natural farming is critical to our family as we need to care for the land thoughtfully as we care for ourselves. We are what we eat and drink. Farming our vineyards naturally, we understand the long-term impact of natural products on the environment and on us.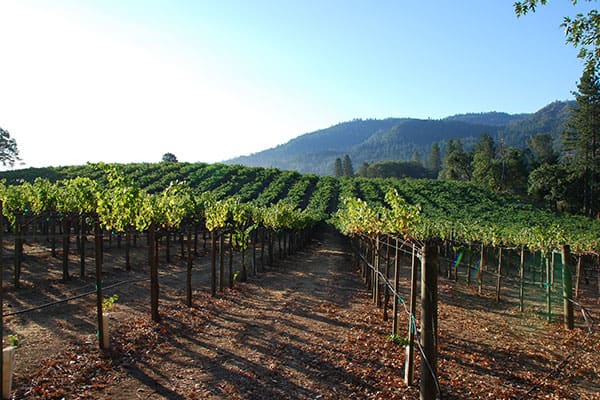 NORWEGIAN: Why did the family choose Napa Valley over other famous wine regions in the world?
THE MICHAEL MONDAVI FAMILY: Our grandfather/great-grandfather, Cesare Mondavi chose Napa Valley in 1936 because he felt that the cooler climate and the variety of soils in Napa Valley had the best potential for producing high-quality, world-class wines. In fact, Napa Valley is a perfect growing region. Being home to nearly half the world's soil series and pristine climatic conditions, Napa is uniquely poised to offer a winemaker their choice of vineyard site perfection and continues to be home to five generations of our family who live in the vineyards and truly love the life of wine.
NORWEGIAN: What is your favourite vintage amongst the batches your family has produced?
THE MICHAEL MONDAVI FAMILY: That's like asking us which family member is the favourite! In the summer months, we prefer lighter style wines mainly because the foods we enjoy in the warmer months are lighter and more refreshing. Conversely, in the winter fuller bodied wines go well with the heavier foods such as our 2010 Animo Cabernet Sauvignon. Ultimately, our flagship the 2011 M by Michael Mondavi Cabernet Sauvignon is the star – it showcases red and blue fruits with beauty that was unlocked by a lovely cool and fresh vintage. Unique vintages create attributes and reveal nuances that we would not normally discover from our vineyards.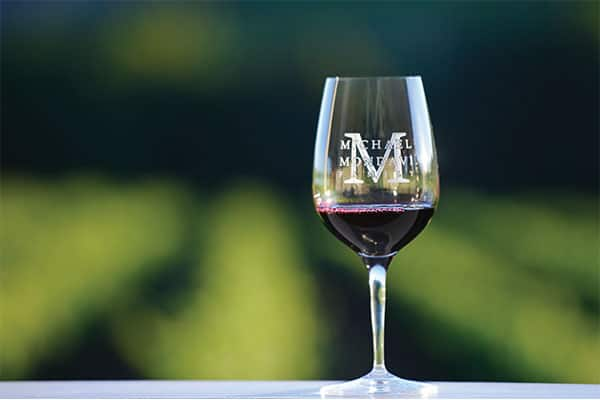 NORWEGIAN: What are the rewards and struggles of running a business as a family?
THE MICHAEL MONDAVI FAMILY: One of the most rewarding aspects of working as a family is sharing time with family and associates who share your vision, values and strategy. Families have the staying power and determination to do the right thing and are not pressured or driven by outside influences. Family pride is very powerful, ensuring that we are proud of every wine we produce. Making wine as a family is like being on a professional sporting team – knowing you will never be traded and your team members always have your back. The only downside is there is no off-season.
NORWEGIAN: Please name the favourite glass of wine each family member prefers and a dish that pairs well with it.
MICHAEL: In summer, I love my wife's Isabel Mondavi Rose served over ice, which I affectionately call "Isabel Rocks." It's a great aperitif whilst grilling chicken on our BBQ, then we all sit down to share a bottle of Isabel Mondavi Chardonnay with chicken and salad.
DINA: Emblem Napa Valley Cabernet Sauvignon served alongside a cast iron fried pork chop.
ROB: M by Michael Mondavi Cabernet Sauvignon served with a medium rare rib eye with porcini butter sea salt and a baked potato – gorgeous!