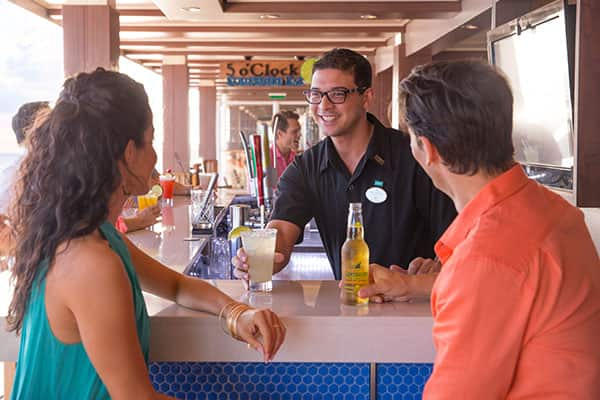 If you're like many cruisers, you're probably looking to unwind a bit whilst you're on holiday and seriously, what says holiday more than a tropical drink with one of those little umbrellas?? On your Caribbean cruise, you'll have plenty of time to relax and soak up the rays, whilst sipping some delicious drink concoction you've never even heard of. Here are 6 Must-Try Drinks in The Caribbean!
Bushwacker
Originating on St. Thomas, USVI, this frozen chocolate lovers drink actually became famous on Pensacola Beach. Without a doubt, the best place to enjoy a delicious Bushwhacker on St. Thomas is by taking the scenic Skyride to Paradise Point, where the picturesque views include Havensight cruise pier and vibrant Charlotte Amalie.
Ingredients:
• Irish cream liqueur
• Coffee liqueur
• Almond liqueur
• Chocolate liqueur
• Vodka
• Rum
• Cream of coconut
• Garnish with whipped cream, maraschino cherry & a pinch of nutmeg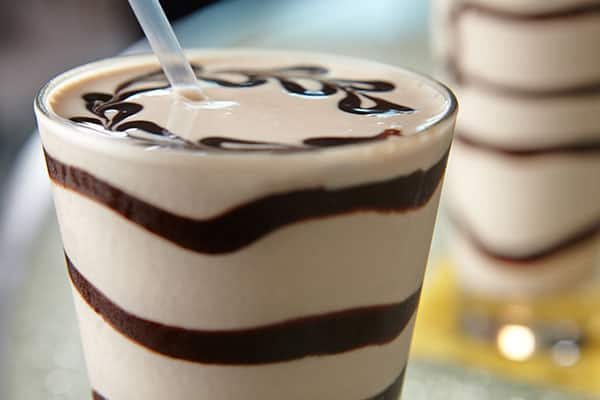 Bahama Mama
This well-liked, rum-based Caribbean drink comes in many versions, and can be served over ice or in a crushed ice slushy adaptation.
Ingredients:
• Dark rum
• Light rum
• 151-proof rum
• Coffee liqueur
• Lemon juice
• Pineapple juice
• Garnish with an orange slice or maraschino cherry
Caribbean Rum Punch
As The Caribbean is known for its rich array of rums ranging from light-bodied versions all the way to potent 151% proof, it's no wonder the Rum Punch is one of the regions most popular drinks. You'll find as many variations throughout The Caribbean as there are bartenders!
Ingredients:
• Lime juice
• Orange juice
• Pineapple juice
• Light rum
• Dark rum
• Splash of grenadine
• Fresh grated nutmeg
Painkiller
Originating from the Soggy Dollar Bar on Jost Van Dyke, BVI, this popular drink among sailing and boating communities gained its' notoriety at Pusser's Road Town Pub on Tortola. The Painkiller is known by some to be "the most famous Caribbean cocktail".
Ingredients:
• Rum
• Pineapple juice
• Orange juice
• Cream of coconut
•Fresh grated nutmeg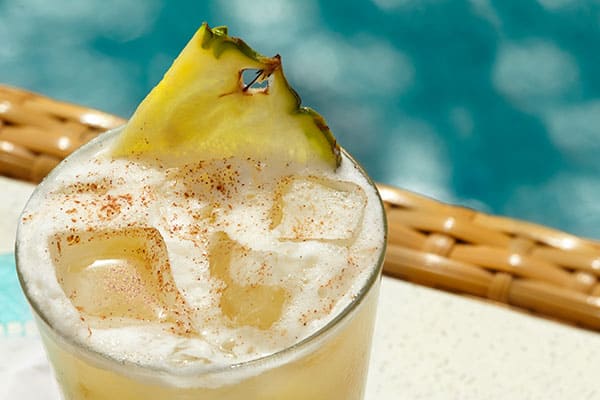 Pina Colada
Another beloved frozen drink is the Pina Colada, which showcases the tropical vacation vibe right down to that little paper umbrella. When you're in Old San Juan, Puerto Rico, be sure to visit Barrachina, where this traditional Caribbean drink is said to have been born.
Ingredients:
• Pineapple juice
• Cream of coconut
• Light rum
• Crushed ice
• Fresh grated nutmeg and a maraschino cherry for garnish
Rebellious Fish
As a signature drink of Norwegian Cruise Line, the Rebellious Fish is as eye-catching as it is refreshing. Most often served in a fishbowl-type glass, this colorful drink is garnished with fresh berries. Yum!
Ingredients:
• Passion fruit liqueur
• Orange vodka
• Orange liqueur
• Orange juice
• Sparking wine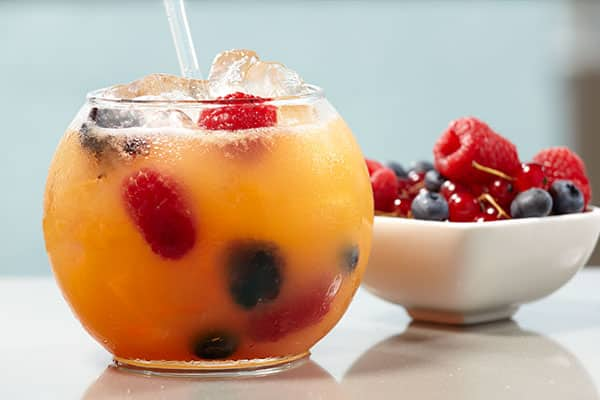 Norwegian Cruise Line also offers regular tasting classes including the sampling of beer, malt whiskey, margaritas and martinis. Or, if wine is more to your liking, be sure to attend the Wine Lovers The Musical on select ships, which includes lunch and a selection of six different wines.
Be sure to check out the entire Food and Drink section on Norwegian's Official Travel Blog!