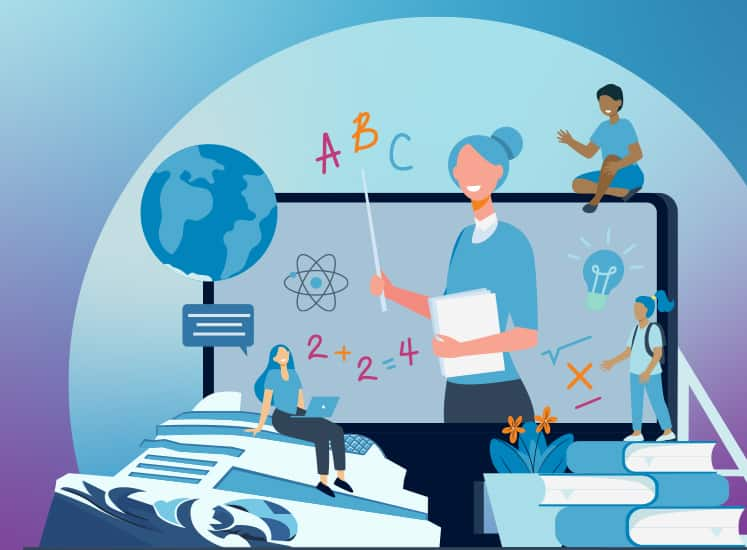 We are relaunching our award-winning Giving Joy program to spotlight teachers for their unwavering dedication to bringing joy to the classroom. To celebrate Teacher Appreciation Week (May 2-6, 2022) we're recognizing and rewarding 100 educators across the U.S. and Canada for their continuous dedication to expanding our horizons.
Ready to nominate a teacher? NOMINATE & VOTE NOW.
Show Them the World, They've Helped Shape Yours
Educators, much like travel, are a powerful source of inspiration and education — broadening perspectives by connecting people to each other and bringing awareness to different cultures and experiences worldwide.
Vote for your favorite teacher now through June 3 and he or she could win big! The top 100 nominated teachers will win an exclusive sailing aboard the highly-anticipated Norwegian Prima. The top three grand prize winners will also receive up to $25,000 for their schools!
Because of You - Teachers
We have some more exciting news to share — a superstar will be joining our celebration! The 100 winning teachers for "Giving Joy" will enjoy an exclusive performance aboard Norwegian Prima when it makes its debut in Texas this October. Check out the big reveal in the video below!
"We all have a teacher who holds a special place in our hearts," said Harry Sommer, president and CEO of Norwegian Cruise Line. "Norwegian's Giving Joy program provides a platform for us to publicly recognize and provide them with an experience of a lifetime. "
Nominations of certified or accredited teachers in the U.S. and Canada are available now through June 3, 2022. To nominate a beloved teacher, to vote and for the contest terms and conditions, please visit www.nclgivingjoy.com.
Show your appreciation today by nominating a deserving teacher!