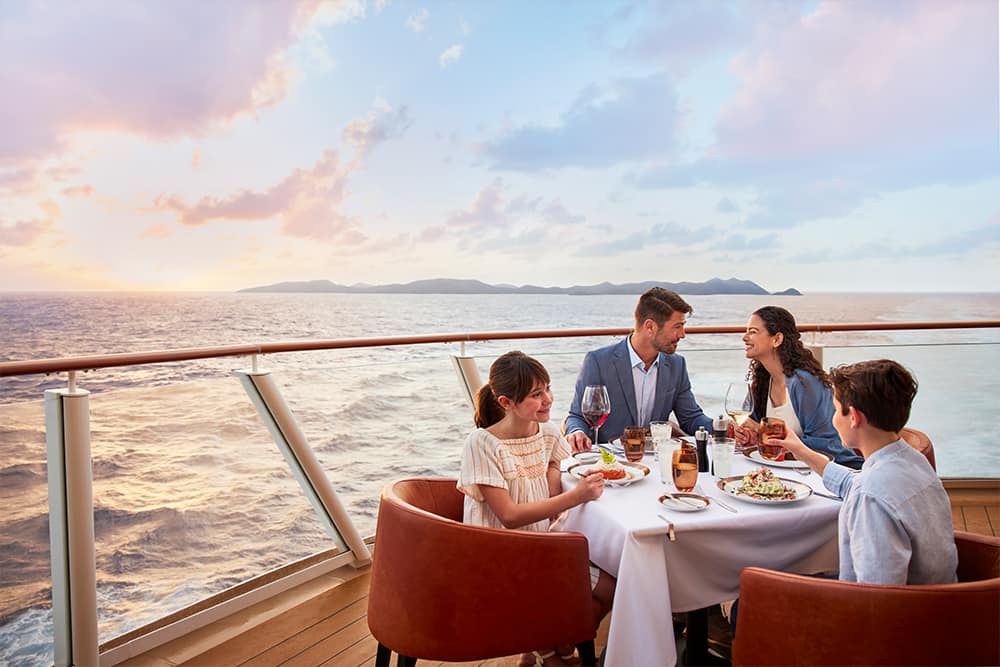 One of my absolute favorite things to do on board a cruise — besides sipping a poolside cocktail — is indulging in the food! If you're a first-time cruiser, let me tell you, you're going to have options. On board, you can order cuisine spanning from French to Brazilian and venues from steakhouse-style to grab-and-go buffets. If you're not sure where to start, here are our suggestions.
Ready to start planning? Explore all Norwegian cruises.
BBQ, Steak & More For Meat Lovers
No matter which ship you've got booked, you can always find Cagney's Steakhouse. It's the classic for a reason. It's your classic American steakhouse atmosphere, serving spectacular ocean views that are just as rare as the steak. Whatever cut of beef you like, however you like it cooked and even if you want it with some surf on the side, Cagney's has you covered. The sides are fantastic, too! I would eat the truffle fries for days if I could.
I hadn't tried Brazilian food before coming on board, but now that I have, I'm obsessed! Passadores at Moderno Churrascaria bring roasted meats directly to your table. Try everything if you can but if you can only do a few rounds, make sure you get the picanha, Brazil's signature cut of prime top sirloin. Tip: Finish your dinner with a piece of roasted pineapple. Not only is it a light dessert but pineapple contains bromelain, a protein digesting enzyme to help break down all food. The cocktails here are also incredible.
Get a taste of flavor bigger than Texas at Q Texas Smokehouse. Pulled BBQ pork, chicken and beef, heavy on the sauce is their specialty. I know I can't pass up a good coleslaw when I see one, and the BBQ on board did not disappoint.
European Cuisine At Its Best
If you ask me, I think Italy does everything about food right. And Norwegian does everything about Italian food right. Enjoy the finest ingredients at our vibrant Italian ristorante, La Cucina. If you're looking for a pasta dish just like Nonna used to make, you're in luck at Onda by Scarpetta. You'll find rich seafood-based sauces, bright tomatoes and lots of Parmesan on this menu.
And this is all before you hop over to Le Bistro for French cuisine worth romanticizing. Oui, there's even French food on board! Have a sophisticated dinner or romantic outing here where French classics like escargot and fish dishes await. There's also beef and plenty of vegetarian options if fish isn't your thing. End the night with something chocolate and maybe even a little champagne. You'll be glad you did.
Seafood At Sea
When at sea, get the seafood! Ocean Blue and Palomar have everything from shrimp to sea bass. Whether you're looking for a multi-course meal to share with your loved ones or maybe just a drink and some oysters at the Raw Bar, these are a real catch.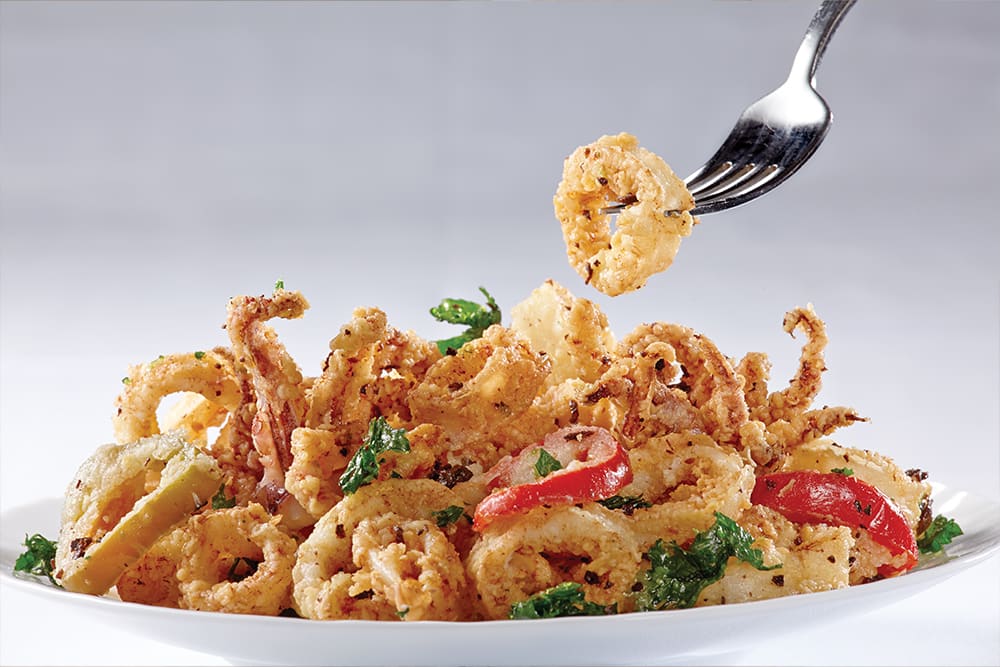 Start In Mexico Then Head North — And Go Back In Time, Too
Take your tastebuds south for a little bite of Mexico at Los Lobos! Norwegian's Cantina-style restaurant really focuses on the details and takes flavor combinations seriously. Get fresh guac made tableside and top it off with a house-made Margarita. Then feel the heat of carne asada marinated in guajillo chiles before ending the meal with something dulce.
When you're ready for some comfort food, especially the fried kind, look no further than your onboard American Diner. This menu goes way beyond burgers and fries (though those are pretty great, too). Plus, with a classic 1950's theme, you'll feel transported in time.
From Sushi Rolls To Asian Fusion
When you're looking for something new — like a flavor combo that'll make you pause and go "oh wow," fusion at Food Republic is for you. Want to go from Japan to South America in a single bite? You're in luck. Get ready for everything from sushi rolls to fried food — all with a little twist. You can even get small plates made for sharing or just a quick bite on your way to a fantastic evening. Don't skip dessert though, that's where the chefs really shine.
Sushi always has my heart and Nama and Wasabi did not disappoint. My favorite thing to do is ask the chefs what they like and order that. It's always an expertly rolled combination of flavors that can't be missed. With fresh fish to crisp, delicious veggies, you'll be asking them to roll you another batch again and again. Plus, it's easy to get just a little bit as a light bite on your way to the next thing on your itinerary.
There's something about dinner and a show at the same time. Teppanyaki never fails to entertain my eyes and my tastebuds. There's something about watching chefs expertly prepare your meal with a little sizzle and a lot of flair right before your eyes. Enjoy the spectacle and then savor expertly prepared beef, fried rice, chicken, veggies and more. Don't skip the final act, dessert is one of the best parts.
Take A Little Time To Indulge
In the mood for Indian but maybe also noodles? But BBQ also sounds good? Done, done and done. Indulge Food Hall allows you to order whatever it is you're craving from multiple different restaurants, all in one place. You can go from India to Italy in just a couple of steps. This is perfect for big groups and picky eaters. Everyone can share or do their own thing easily.
Whatever kind of dish you're in the mood for, you'll find it on your cruise with Norwegian. I'm almost tempted to book again, just so I can go back to my favorite restaurants and try everything I didn't get to try and whatever new items they've got cooking.
Which Specialty Dining restaurant would you want to enjoy first? Let us know in the comments, and be sure to sign up for our emails to get the latest cruise deals and special offers delivered right to your inbox.
EDITOR'S NOTE: This article was originally published on October 26, 2016. It has been updated for content and to show related itineraries.