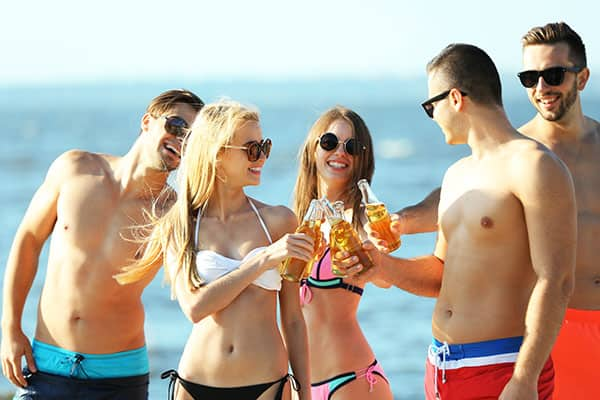 If you've decided to cruise for Spring Break, you're obviously smarter than the average college student. Sure, you could party with the best of the 'breakers in Cancun, but that's so Class of Last Year. Instead, Norwegian Cruise Line, with its exotic island locations, casual freestyle offerings, and excellent onboard packages, will afford you a holiday the combines global adventures with an island playground.
But let's get straight: There will be all kinds of temptations - food, nightlife, and island excursions. (The temptations of another kind shall remain unmentioned here!). What I'm talking about is the temptation to blow money on adventure and entertainment. Which brings me back to why you're so smart to cruise with Norwegian. It's easy to stick to a budget on ship, and here are some super tips to help you:
Free Drinks
Did I really just say "free drinks"? Why yes I did. This is no frat party, but just another random day aboard Norwegian Sky, the cruise ship in Norwegian's fleet that flows with complimentary margaritas, pina coladas, or whatever drink of choice. There are 12 bars and lounges to choose from. Norwegian Sky, which has won several awards for "Best Nightlife" and "Best Inside Cabins," sails from Florida with itinerary offerings to the Bahamas, Mexico and more. Which leads me to…
Complimentary Activities
Offshore excursions in ports-of-call are the highlights of cruising, but you will also have complimentary access to some of the most beautiful beaches. My favourite stop on a Bahamas Cruise is Great Stirrup Cay, an exclusive private island for ship guests. The waters are sparking turquoise, the sand is snow-white, and the average spring temperature 80°. What's more, the island offers an all-you-can eat complimentary dining at Abaco Taco. Before or after your meal, you can chill on the 800 square-foot deck that's built out onto Lighthouse Bar. Or for, a real Bahamian experience, you'll want to sample the rum, which runs plentifully at the Bacardi Bar. But the best part? When you cruise Norwegian Sky, guests drink for free on Great Stirrup Cay. Simply present your stateroom keycard and let the good times begin!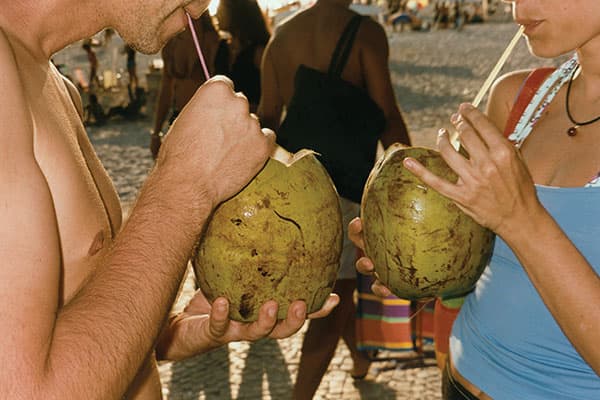 Or maybe you'll splurge on one add-on adventure? Not gonna lie. Some of the fee-based excursions are well worth their price. But since you're on a fixed budget, I suggest taking time away from your textbooks to study up on some of the offerings. Why not set your sights on just one splurge? Parasailing anyone?
On board you'll find plenty of complimentary activities to take part in, especially if you're sailing on a Breakaway or Breakaway Plus Class ship. Opt for Broadway style entertainment, scale the Sports Complex, splash down on their waterslides, or dance the night away at a party in Spice H20.
Free at Sea
If you're cruising on Norwegian Sky, the sky is the limit. This is the only cruise ship that gives you full access to an open bar. Norwegian is never one size or drink fits all. If you have another cruise ship in mind, you can take advantage of their Free at Sea promotion, offering free choices such as Ultimate Beverage Package, 250 minutes of WiFi, Speciality Dining, or free extra stateroom guests to name a few.
Three is Company and Four Means More Savings
Here's a money-saver that works just as well as sea as it does in hotels: Add more guests to your stateroom to save on total costs for everyone. If you are worried about being too cramped, no worries. Murphy beds and pull out couches are made available for extra friends in your cabin. If its privacy you're craving, you have the entire ships as your personal pleasure house. There are all sorts of secret places to escape to. My favourite escape, when I need a moment away from my friends, is a quick slip into the library or hot tub.